This Meghan Trainor Hit Was Inspired by Britney Spears
Meghan Trainor's music is often inspired by 1950s music, but she once made a song inspired by both Britney Spears and other artists from the same era. She decided to draw influence from these artists for a very specific reason. Here's a look at whether the aforementioned Trainor song charted better than the Spears song that inspired it.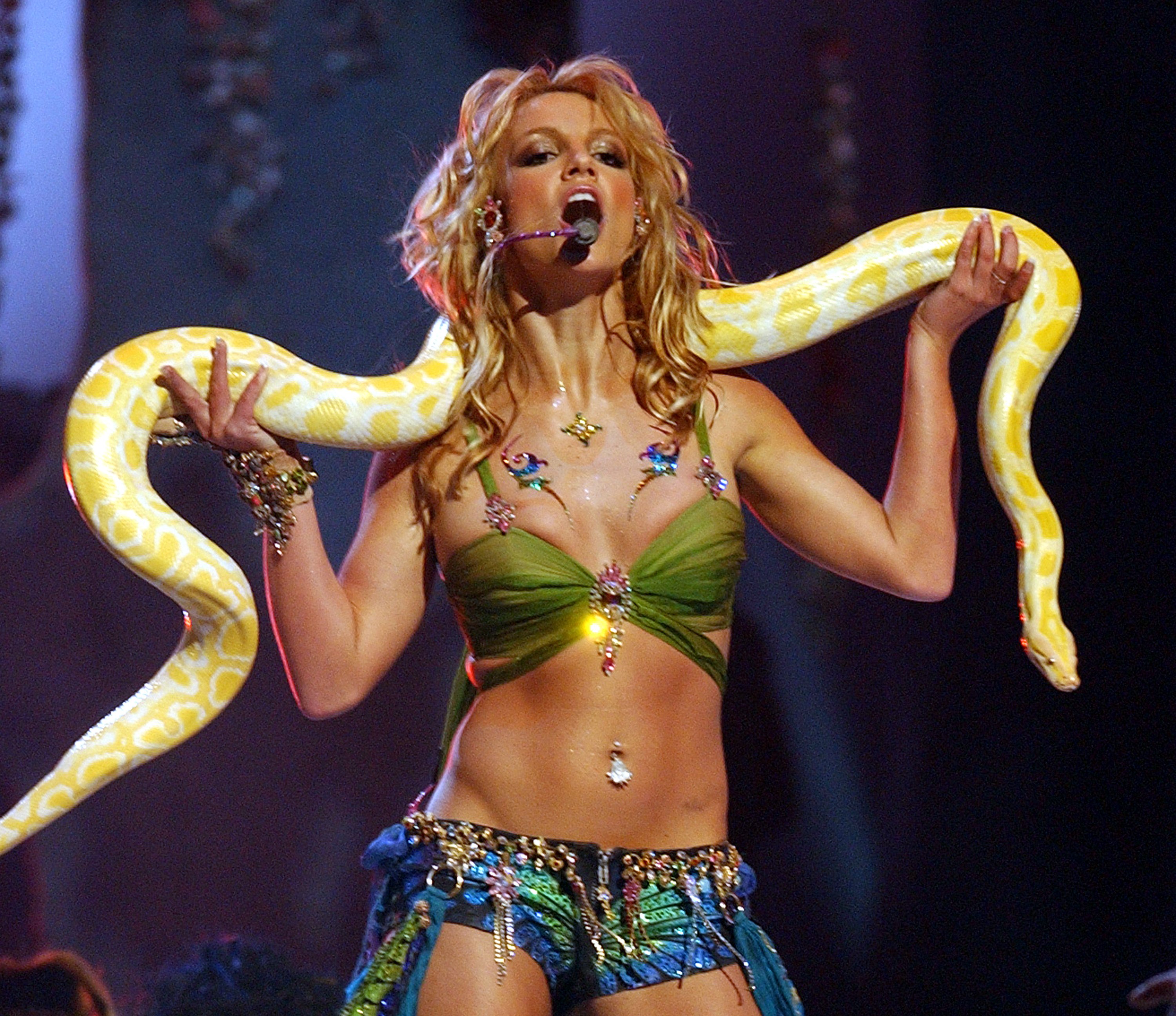 The Meghan Trainor song that's not supposed to sound like her earlier hits
Firstly, a little background. Trainor's debut album, Title, was an exploration from old-school doo-wop. It was rare and interesting for a mainstream modern performer to revive a (mostly) passe genre for an entire album. However, artists need to evolve to stay relevant. On her follow-up album, Thank You, Trainor looked to the past again — specifically the pop music of the late 1990s and early 2000s.
Trainor told the Official Charts Company that her label felt Thank You didn't include a song which could serve as a lead single. Afterward, her producer decided to take her out of her comfort zone. The result was a song called "No."
RELATED: Britney Spears: Why There's a 'Titanic' Reference in 'Oops!… I Did It Again'
"My producer (Ricky Reed) and I said, 'let's make a beat that Meghan Trainor wouldn't do,' and this is what came out," Trainor recalled. "We were producing and writing it at the same time, and with the guitar bit, I said I wanted it to be like [Britney Spears'] 'Overprotected,' Destiny's Child, NSync… There is a fear that it's been done before, and whether I could bring it back because no-one has done that yet. Austin Mahone tried to a while ago and I loved it, but it didn't blow up." Mahone released two singles which charted on the Billboard Hot 100 — "Mmm Yeah" and "What About Love" — neither of which cracked the top 40. Trainor had some other compunctions about releasing a track inspired by the 1990s.
"I was worried people would hear 'No' and write it off as '90s thing, but on the other half, I thought this is what I want to hear on the radio," she told the Official Charts Company. "What do I miss on the radio? I miss hearing N*Sync and Britney Spears coming on, and they were all produced by Max Martin, and I loved that." Max Martin is one of the most famous pop producers of the last 25 years — and "No" might be the most famous homage to him.
What was the bigger hit: 'Overprotected' or 'No?'
Trainor cited Spears' "Overprotected" was an influence on "No." It's pretty easy to hear similarities between the beats of the two songs. This raises an interesting question: Which song performed better on the charts — "Overprotected" or "No?"
RELATED: Miley Cyrus' Dad Felt Britney Spears Could Make His Daughter a Stripper
"Overprotected" reached No. 86 on the Billboard Hot 100. It's not one of Spears' biggest hits. It's from Spears' album Britney, which did not produce any blockbuster singles. On the other hand, "No" reached No. 3 on the Billboard Hot 100. Why the public was more interested in the "Overprotected"-inspired soundscape of "No" than in "Overprotected" itself is anyone's guess. After all Trainor's worries, the world did want to hear a retro song like "No."