This Miley Cyrus Video Was Inspired by Her Parents Dating Life and 'Grease'
Miley Cyrus is known for her iconic, often risque music videos. However, one of her videos takes inspiration from a less provocative source: her parent's courtship. Here's a look at how Cyrus drew inspiration from her parent's lives and the musical Grease to craft a famous music video.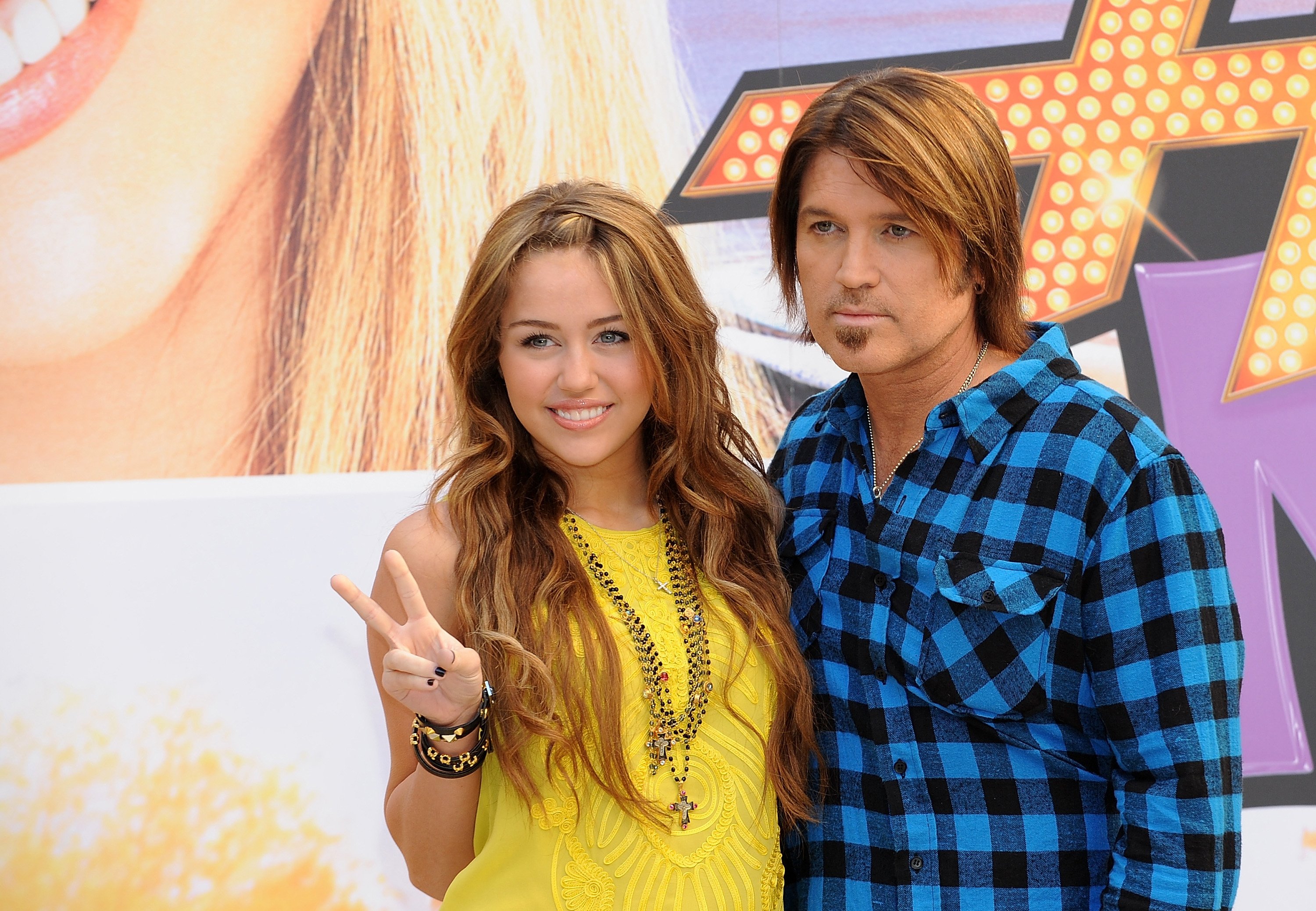 Which Miley Cyrus video was inspired by her parents' lives?
Firstly, some background. During the 2010s, Cyrus became known for provocative music videos for songs like "We Can't Stop" and "Wrecking Ball," both of which were sexually-charged and feature memorable imagery. However, she wasn't always trying to be provocative. 
Released during the run of Hannah Montana, the video for "Party in the U.S.A." is G-rated. However, it's personal, as Cyrus drew inspiration from the lives of her parents, Billy Ray and Tish Cyrus. 
During an interview with MTV News, director Chris Applebaum discussed how real life inspired the video for "Party in the U.S.A." "Interesting enough, Miley's parents Tish and Billy Ray, when they were first dating they went to a drive-in in Kentucky, I think, called the Corral Drive-In — so we named the drive-in after that as an homage to them," Applebaum said. "In addition, Miley's mom Tish used to drive '79 black Pontiac Trans Am, Smokey and the Bandit style, and obviously that's the car that Miley arrives in."
How 'Grease' inspired the music video for 'Party in the U.S.A'
Grease was also an inspiration for the video. Specifically, Cyrus wanted the video to resemble the scene from the film where John Travolta sings the ballad "Sandy." In the scene, Travolta sings while there's a drive-in movie screen in the background. In a similar vein, the video for "Party in the U.S.A." includes Cyrus on a swing set and a drive-in movie screen. "Party in the U.S.A" sounds nothing like "Sandy" but the two songs still have a major connection.
What Chris Appelbaum thought of Miley Cyrus
Appelbaum is a major music video director. Cyrus clearly came to him with some specific ideas. So what did he think of her?
"I really like her a lot and I've worked with pretty much every female pop star," he said. "She's fun and she's personal and she's smart in a way that you'd want one of your best buddies to be. She's more like a guy than a girl. She doesn't take herself too seriously." It's unclear what exactly Appelbaum meant when he said Cyrus acts more like a guy than a girl but he added that Cyrus tends to socialize with male celebrities more than female celebrities.
How the world reacted to 'Party in the U.S.A.'
So how did this all pay off? "Party in the U.S.A." reached No. 2 on the Billboard Hot 100. It would be Cyrus' highest-charting single until she released "Wrecking Ball" years later, which reached No. 1. All Cyrus needed for a big hit was a little bit of her parent's youth and a little piece of Grease.