This 'Monty Python's Life of Brian' Joke Was So Funny It Was Hard to Film
Monty Python's Life of Brian is one of the most acclaimed movies the Monty Python troupe ever made. However, it wasn't always easy to make. One scene was especially hard to film because some of the actors had to refrain from laughing at the jokes. Here's a look at the scene — and how the world reacted to the movie.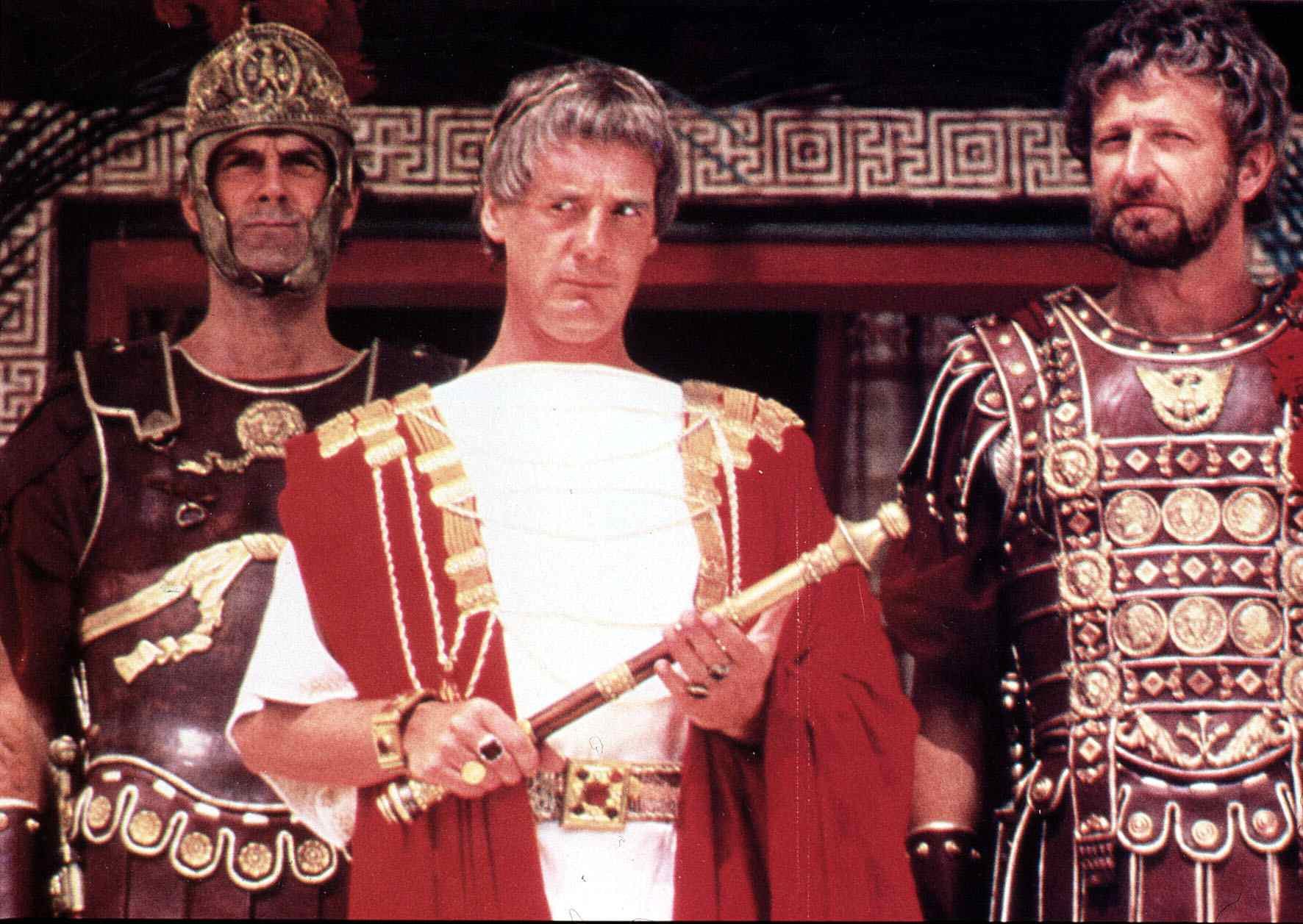 'Monty Python's Life of Brian'
The Monty Python crew have often incorporated historical figures into their sketches and movies, including Oscar Wilde, Karl Marx, and Che Guevara. One of their movies, Monty Python's Life of Brian, is set in ancient Judea and revolves around a man named Brian whose life parallels that of Jesus Christ. Pontius Pilate appears in several scenes of the film. Michael Palin portrays Pilate as having a major speech impediment which the film repeatedly uses for laughs. At one point, many centurions laugh because Pilate mentions a Roman friend whose name sounds like a vulgar term for the human anatomy.
According to an interview Monty Python actor Michael Palin gave to the Irish Times, that scene wasn't easy to film. "The most difficult thing to shoot was the Pontius Pilate because it had to be structured around continuous suppressed laughter," Palin revealed. "All the centurions had to be on the verge of cracking up, while Graham [Chapman] and I had to remain totally straight-faced. It was really hard work. On the various takes, I used to have to think of a silly word to whisper into someone's ear. It worked very well, but there's one take where I'm nose to nose with Chris Langham and we both crack up, and I'm not fully turned away from the camera."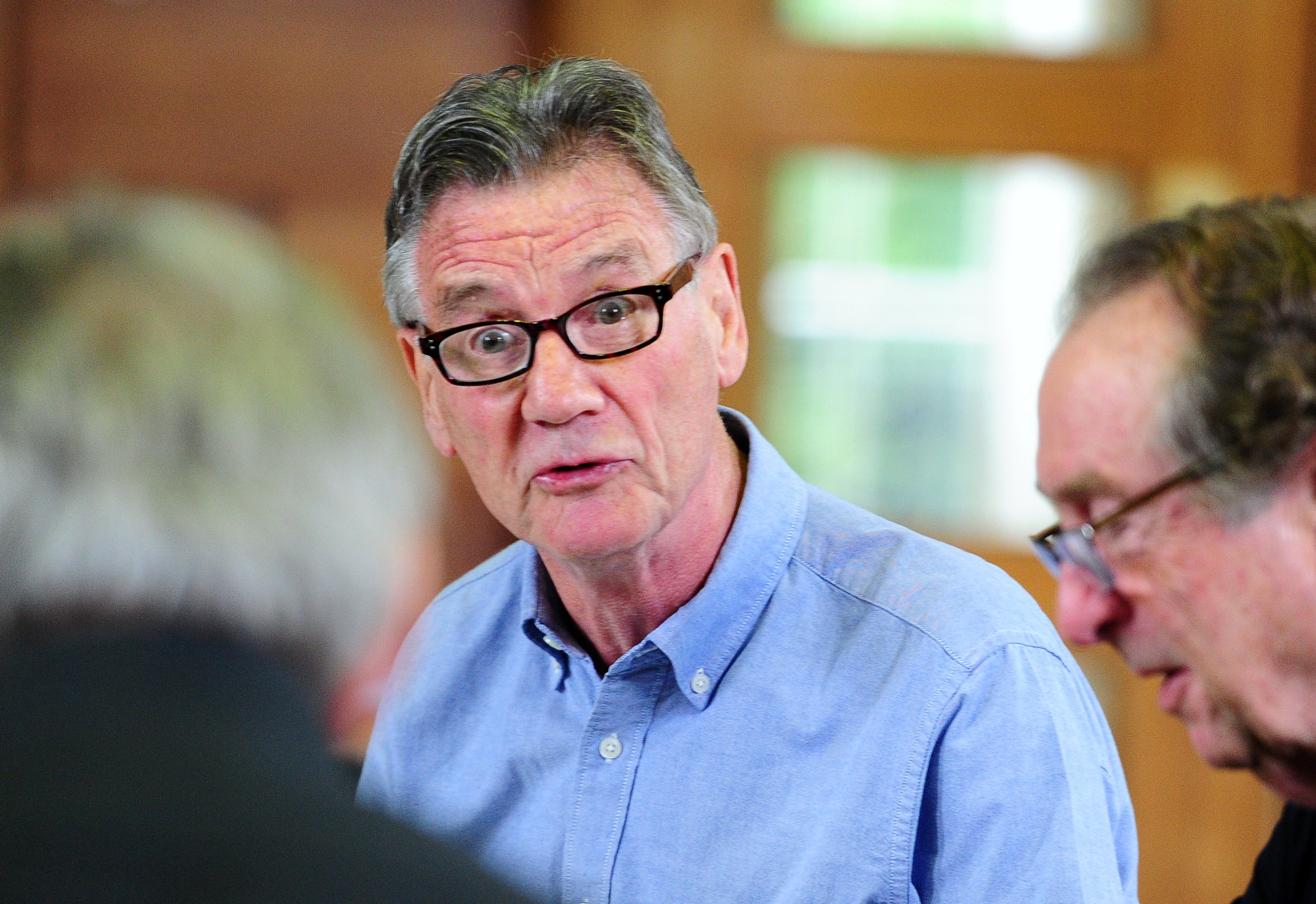 Why Audiences didn't see the full Pontius Pilate atrium set from 'Monty Python's Life of Brian'
In the scene, Pirate's atrium seems rather modest. Terry Gilliam revealed Pilate's atrium was significantly more impressive than what was onscreen. This was an intentional creative decision made by director Terry Jones. "We built this extraordinary set for Pilate's atrium, but you don't see it because of the way Terry shot it," Gilliam revealed. "He shot it to highlight the character comedy, which is the right way."
How audiences reacted to 'Monty Python's Life of Brian'
Monty Python's Life of Brian became very controversial, but not because of Pilate's vulgarity. The end of the film shows Brian getting crucified and his crucifixion turns into a darkly comic musical number. The film's use of crucifixion as a plot point was seen as blasphemous. The film was banned in Ireland and Norway. 
Regardless of the film's negative reception at the time, it's received critical acclaim. It has a 95% rating on Rotten Tomatoes. In addition, it's been adapted into an oratio called Not the Messiah (He's a Very Naughty Boy). While it was difficult to film one of Pilate's scenes in Monty Python's Life of Brian, the film became a classic.