This 'Real Housewives' Star Is 1 of the Highest-Earning Celebrities on Cameo of 2020
The 'Real Housewives' are already making money by appearing on Bravo. But this star is one of the high-earning celebrities on Cameo of 2020.
The year is coming to an end and news of how much celebrities have earned is out. Celebrities managed to make some money on Cameo in 2020. But there is only one Real Housewives star who made it into the top 10 highest-earning celebrities of the year.
1 of the highest-earning celebrities on Cameo is a 'Real Housewives' star
Multiple reality stars are making money on the side through Cameo. But only one of them made it into the top 10 of the highest-earning celebrities this year.
Sonja Morgan of The Real Housewives of New York City (RHONY) placed ninth in the list by earning $123,174 this year. She was able to beat singer and actor, Debbie Gibson who earned $114,482. This information comes from Broadbandchoices.
The RHONY star allows fans to request a message on Cameo for $99. You can book a 19-minute Zoom meeting for $500. You also can include four friends on the call. Lastly, you can chat with the reality star for $2.99.
There are other 'RHONY' stars on Cameo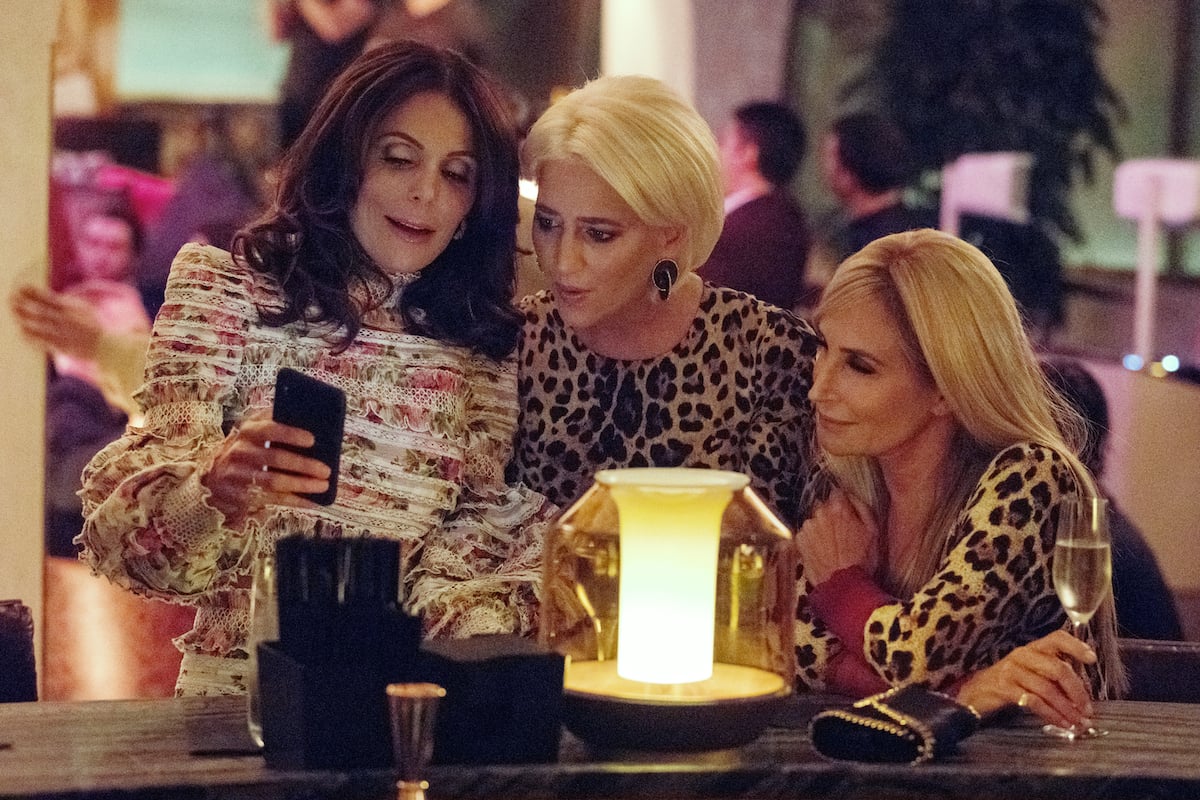 Morgan is hardly the only star from the show on the platform. Bethenny Frankel is on it and will make a message for $299. You can book a Zoom call for $10,000 and chat with her for $24.99.
Fans can also interact with LuAnn de Lesseps multiple ways. She will make a message for $125, do a Zoom call for $399, and chat for $9.99.
Newcomer Elyse Slaine is on the platform offering a message for $35, Leah McSweeney will do it for $200, and Ramona Singer will do it for $125.
There are also alums of the show on Cameo. Carole Radziwill, Jill Zarin, and Kristen Taekman have profiles on it.
It's interesting to note that Morgan doesn't charge the most for her messages. But she probably made the most due to popularity and being willing to make more than the other reality stars.
Sonja Morgan isn't the richest on the show
The reality star has been open about her financial situation on RHONY. She isn't the richest to be on the show, and a lot of the money she has comes from previously being married to John Adams Morgan, the great-grandson of J.P. Morgan.
Frankel was the richest star to be on the show. She was the highest-earning reality star of 2011. The businesswoman also made a fortune through her company, Skinnygirl. She sold it to Beam Suntory Inc. for $100 million, according to People.
Frankel has left the show so someone else has taken the number one spot in terms of net worth. But we know it's not Morgan since she had a lower net worth than Singer.
It looks like 2020 was a good year for Morgan in terms of earning money on Cameo. Time will tell if she'll keep her spot next year.