This 'Seinfeld' Star Was 'So Awful' They Had To Cut the Scene
More than 20 years have passed since the Seinfeld series finale aired but there's still so much to talk about. The show launched careers and predicted conversational topics still discussed to this day. But some things that developed in the writing room — and filming — didn't make it to the finished product. One star's part was cut entirely, according to co-creator Larry David.
A few 'Seinfeld' storylines didn't make it to the editing room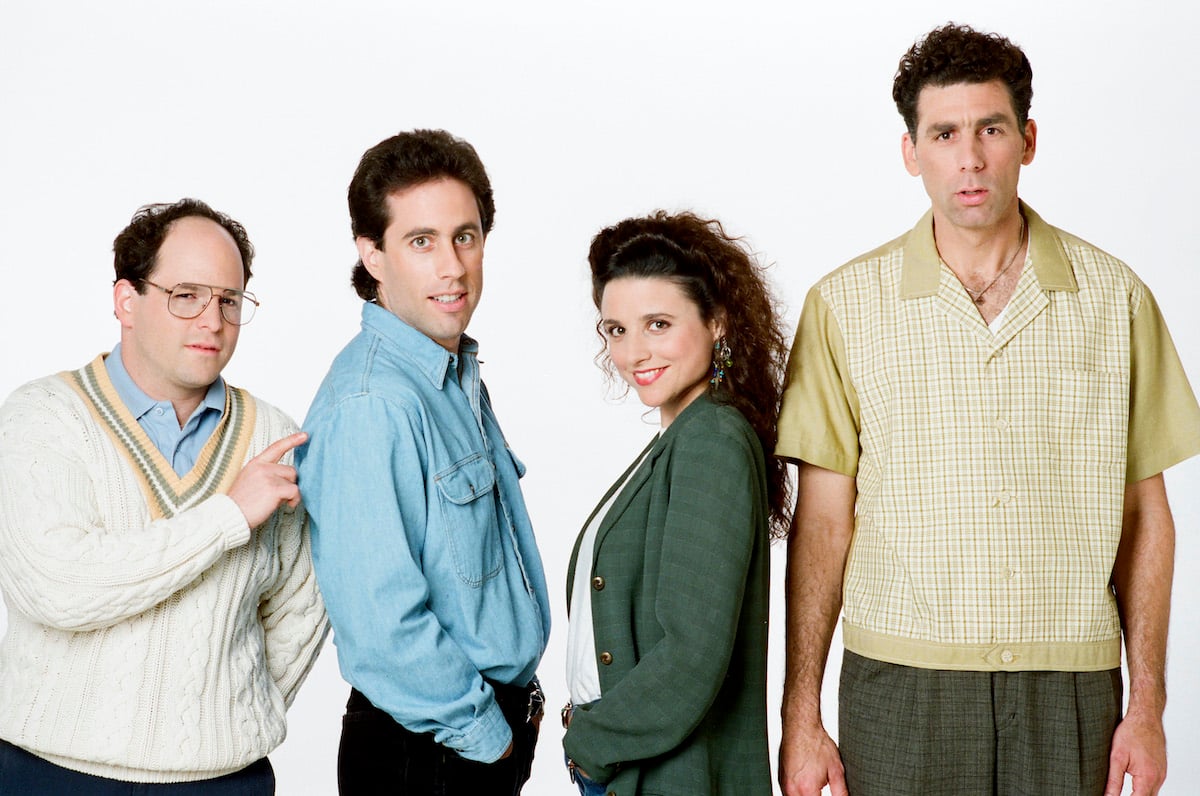 RELATED: Jerry Seinfeld Will Rage If This Comedian's Name Is Muttered
From 1989 through 1998, Seinfeld aired close to 172 episodes on NBC. Star and co-executive producer Jerry Seinfeld appeared in all of them, while Jason Alexander is a close second, having missed just one. Michael Richards is absent from two episodes and Julia Louis-Dreyfus landed at three.
That said, some of the nine seasons' worth of unique, creative content didn't always see the light of day. According to Entertainment Weekly, there are few bizarre ideas that didn't end up in the final version.
"We went very far down the road with an idea that Frank was going to need medical marijuana for his cataracts," writer and producer David Mandel said.
"The idea of Jerry Stiller on pot just seemed like comedy gold. We heard that Cybill writers had a similar story in the works, and it was enough to make us put the idea aside. We were really rigorous about not wanting to repeat things. I don't think it was fully outlined, but that was a story that was ready to go. That would happen a lot."
Another storyline went a little deeper into "The Soup Nazi."
"We joked a whole bunch about an end scene that would take place in the jungles of Brazil, à la The Boys From Brazil, where the Soup Nazi (Larry Thomas) would return to the other Nazis — the actual former Nazi war criminals — with his soup recipes," Mandel said.
"It was sort of half-serious, half 'Should we do this?,' half 'We're never going to do it.' But it was much discussed. Going down a river and seeing lots of young boys with blue eyes from experimentation with the soups — it was a full coming together of soup and Nazi. Probably just as well that we didn't do that one."
There was also an idea that put Kramer (Richards) into a new business.
"Kramer was taking regular morgue-quality skeletons, refurbishing them, and turning them into museum-quality skeletons for teaching hospitals," writer-producer Jeff Schaffer said.
After the details became a little too gruesome, David chimed in saying, "'No. Kramer's not refurbishing skeletons!' And we're like, 'Come on! This is funny!' It turns out the show was fine without it. Kramer trying to refurbish skeletons sat on our board forever, and even after David left the show following season 7 we never used it. I guess Larry was right."
Here's who David cut from a 'Seinfeld' scene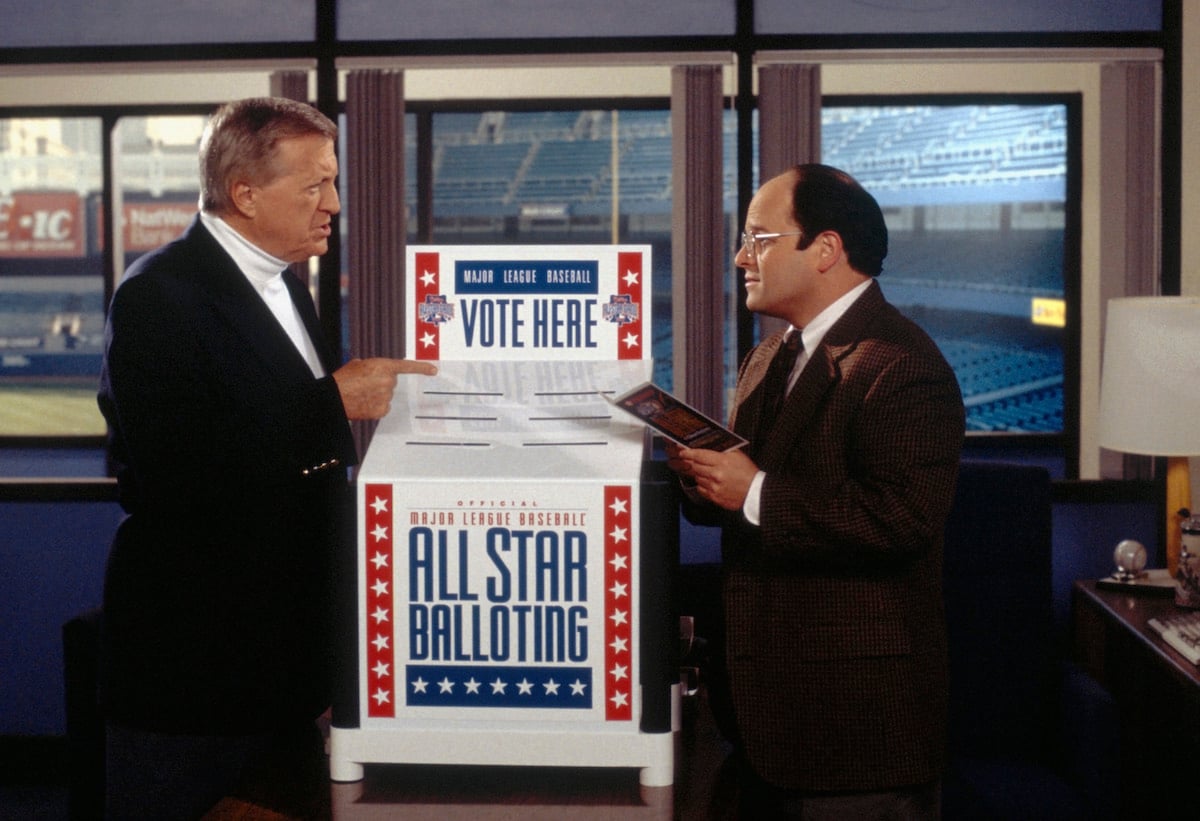 RELATED: Which 'Seinfeld' Star Once 'Dabbled' in Scientology?
Unfortunately — as with storylines — not all guest stars make it to the aired episode, either. This was the case with New York Yankees owner, George Steinbrenner.
As some may recall, Seinfeld portrayed Steinbrenner only from the back, never revealing his face. David voiced the character until they decided to bring Steinbrenner on for real — but it didn't go as planned.
"We brought him out I think for the last show of the '95 season. He flew out on his private jet to do the show; flew back that day," David told The Rich Eisen Show via The Comeback.
"And, okay, he did it, and then I go into editing and I'm watching the show. And oh my god, he was so awful. He was so bad. You couldn't use it. It was much better from behind with my voice than actually seeing the real guy doing it. He was with Elaine in a restaurant I think in the scene."
He continued: "I had to call him up and tell him he was cut. I called Yankee Stadium, and I said, 'I want to talk to Mr. Steinbrenner. It's Larry David.' He got on the phone. I said, 'Mr. Steinbrenner, it's Larry David calling from the Seinfeld show.'"
David told Steinbrenner it wasn't his fault, but that "the scene wasn't working," adding, "he was a big boy, he took it well."
What does Steinbrenner think of David's portrayal on 'Seinfeld'?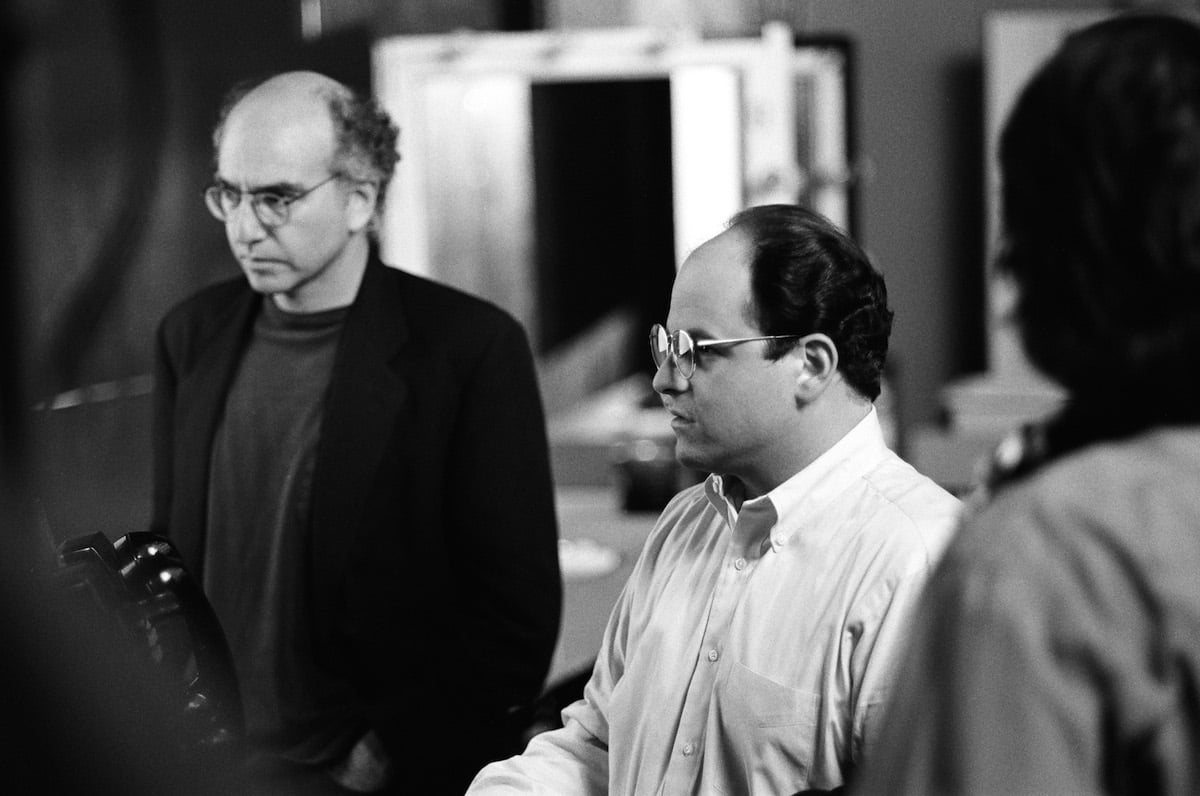 RELATED: 'Seinfeld' Costume Designer Reveals Fashion Secrets On the Set
Though Steinbrenner's actual appearance was cut, David continued voicing the character as needed.
"David really created this very caricature, this very mercurial personality who's just completely all over the place and neurotic," Seinfeld said, as reported by Reuters.
But what did Steinbrenner think of the way Seinfeld portrayed his image and likeness? He agreed for use of a body-double after initially turning them down to appear in person.
"If you can't laugh at yourself, then you're not much of a person," Steinbrenner told Entertainment Weekly in 1997. "It also pleases my grandchildren."
"I guess they did a pretty accurate job," he added. "Nobody likes to admit they're quite like that, but I guess I was."
That cut scene — which involved George (Alexander) and the toxic envelopes that killed Susan (Heidi Swedberg) — Steinbrenner was relieved. He didn't approve of the story.
"I felt it was sick," he said referring to the storyline.
That episode aired anyway, but without the use of Steinbrenner in the physical form.