This 'Stranger Things' Actor Wants to Play Harry Styles in a Movie
Harry Styles and Stranger Things were two of the greatest pop culture phenomenons of the 2010s. They didn't cross paths much. One Direction were apparently too busy co-starring on iCarly to make time for Netflix shows. Cast members of Stranger Things have shared their opinions on One Direction and vice versa.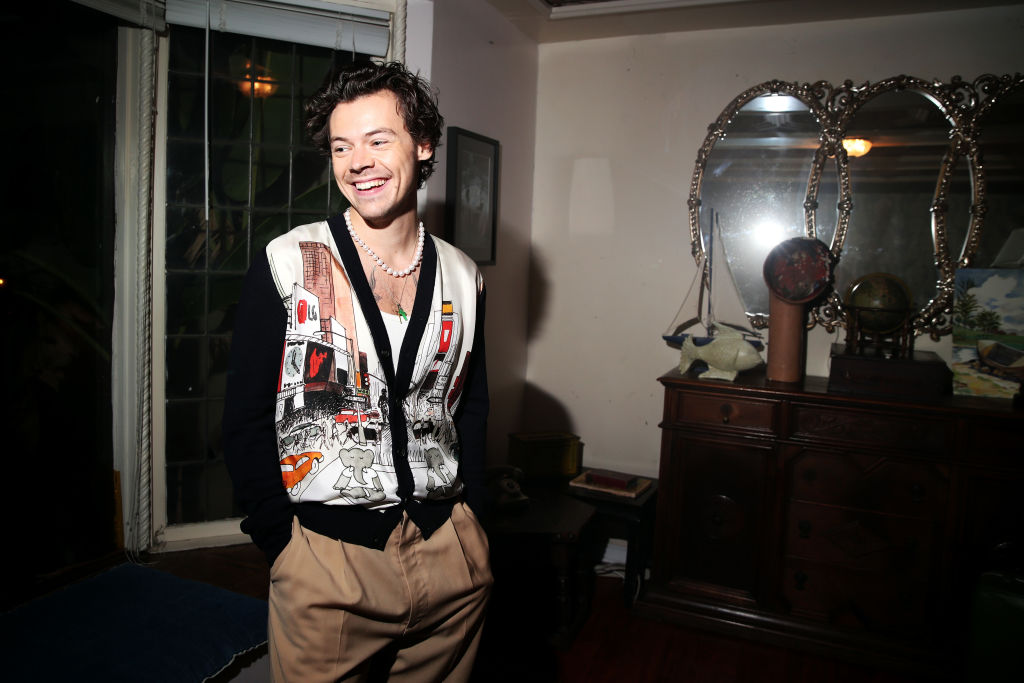 What does Finn Wolfhard think of Harry Styles?
CapitalFM reports Finn Wolfhard was asked about One Direction in an interview with Heat. The interviewer asked "I don't know if you've seen online, there's been a lot of biopics being made, people would like you to play a young Harry Styles [in a One Direction biopic], what's your reaction to that?"
Wolfhard seemed surprised by the question. After all, Styles has a lot more living to do before his life seems ripe for a biopic. Wolfhard said "Isn't that too early? But that's cool, I kinda look like him."
Wolfhard had more nice things to say about Styles. "Yeah he's awesome, I think he's so talented, I also think he's a good actor too."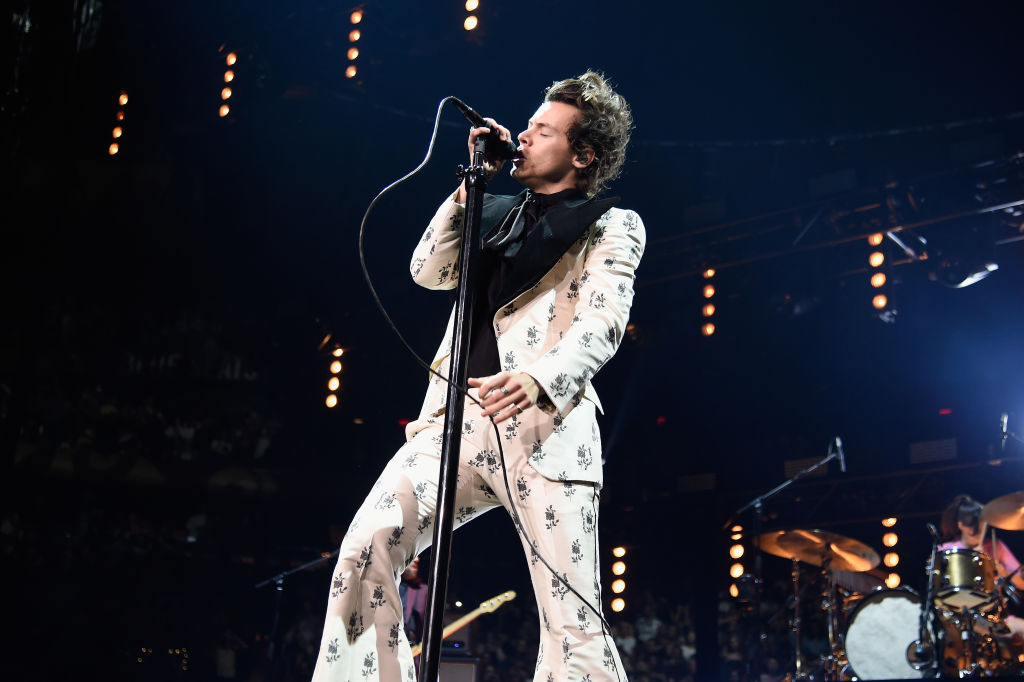 Unlike other singers such as Cher, Elvis Presley, and Madonna, Styles hasn't done too much acting. Wolfhard was likely referring to Styles' role in Christopher Nolan's World War II drama Dunkirk. Styles received acclaim for his performance in the film, as he was able to get audiences to forget his celebrity and accept him as a character.
Finn Wolfhard's co-star has never heard of One Direction
Wolfhard's co-star in The Turning, Brooklynn Prince, was there as well. She responded "I don't [know who they are]." Fans were shocked that nine year-old Prince was unaware of the band. So was Wolfhard.
He said "You don't like One Direction? Oh, you don't know who they are? Jesus, Oh my god, you don't know who One Direction is? Wow, anyways."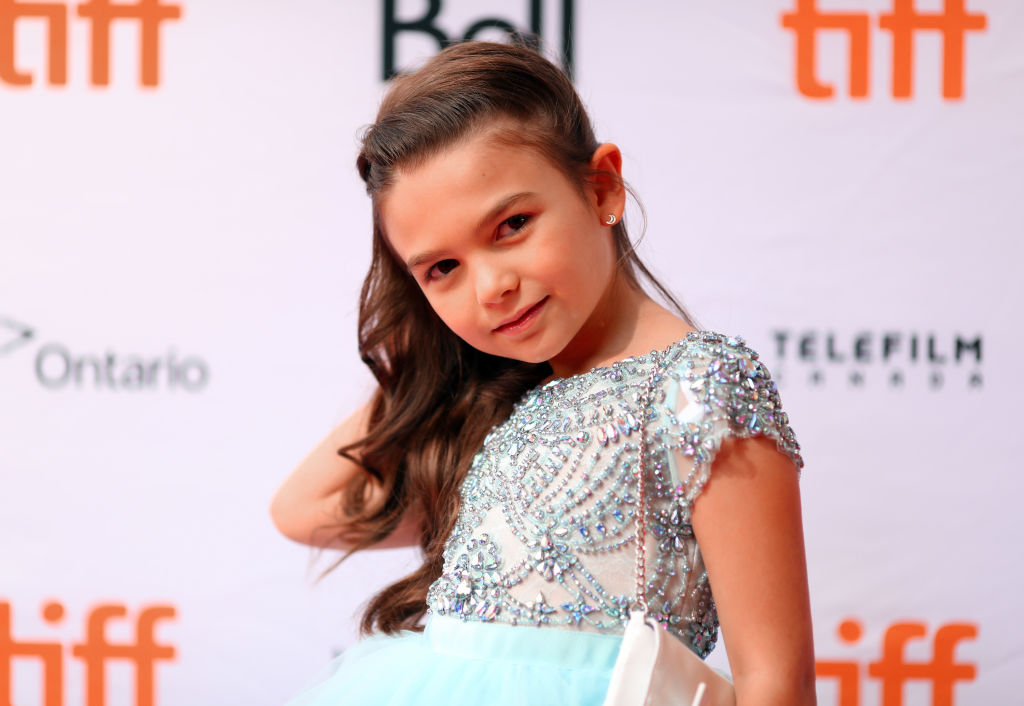 BuzzFeed reports Prince was born the year One Direction formed. This makes her lack of knowledge about the group more understandable. After all, many kids aren't listening to top 40 stations at such a young age.
What do One Direction members think of 'Stranger Things'?
Wolfhard had some kind words for One Direction. Meanwhile, Planet Radio reports one member of One Direction is a big Stranger Things fan. Niall Horan praised the show via Twitter.
Horan tweeted "Watched the first 4 episodes of the new season of @Stranger_Things. I love this show so much 😍." Louis Tomlinson replied, 'Just give me a shout if you're on your own and too scared to watch it. For you mate I'll grin and bear it'.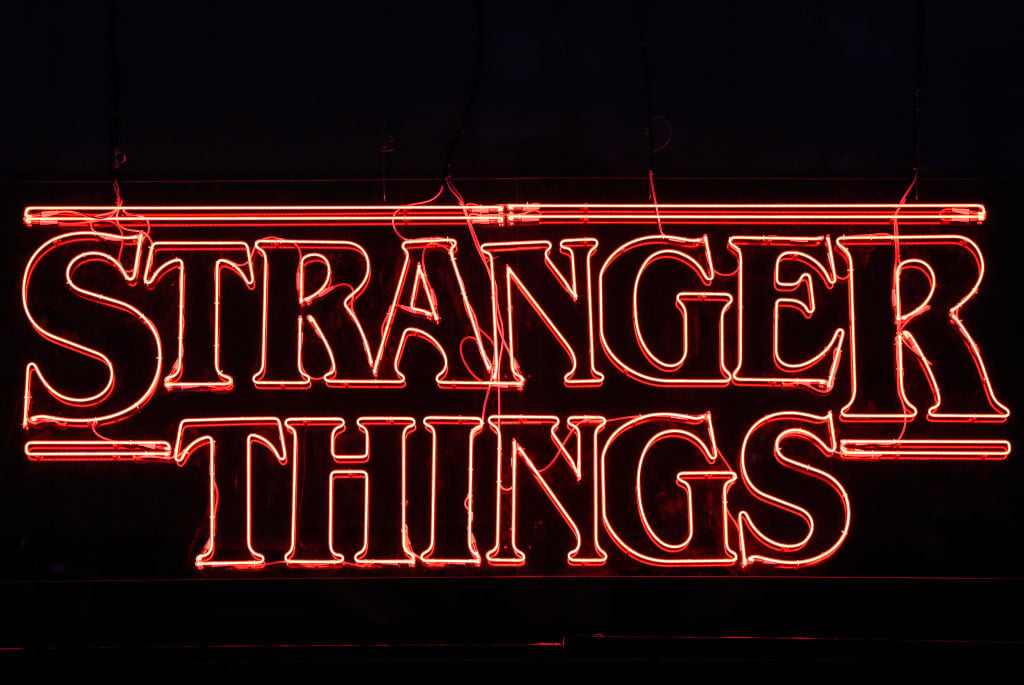 A fan asked Horan which character on the show he likes the most. He responded "I love eleven. I think Millie [Bobby Brown] is an incredible actor and is going to go on and do amazing things in her field." Many Stranger Things fans agree.
One Direction and Stranger Things are in very different pop culture lanes. That doesn't mean they can't show appreciation for each other. Maybe Wolfhard will make an excellent Styles.
Also see: This One Direction Member Is the 'Antichrist Version' of Harry Styles