This 'Stranger Things' Season 4 Fan Theory Will Blow Your Mind
Netflix hit 'Stranger Things' is due to return for season 4 at some point. But until then, a new fan theory could reveal a startling connection to tie it all together.
These days, it feels like everyone is trapped in the Upside Down. And fans of Netflix's Stranger Things haven't even been able to escape into the show's brand of nostalgia-fueled thrills. Due to the coronavirus (COVID-19) pandemic, the show's fourth season was delayed. But this new fan theory will at least give Stranger Things fans plenty to think about.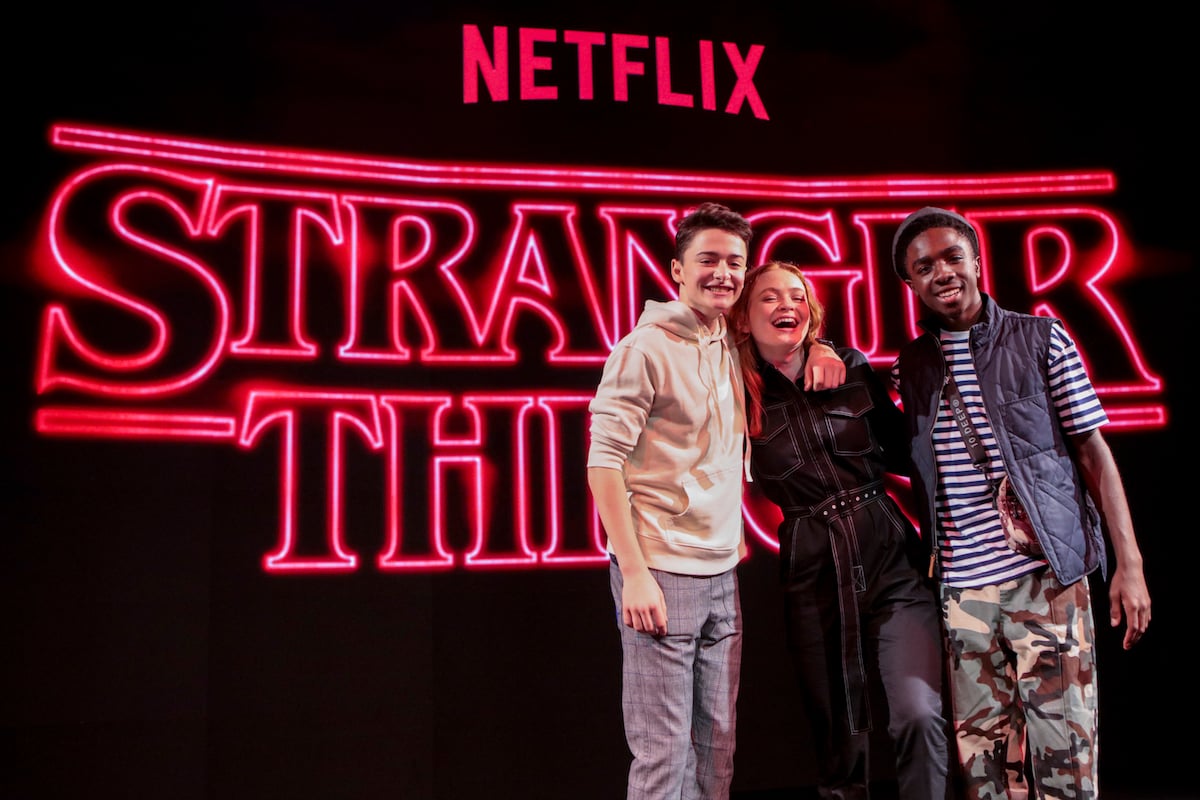 'Stranger Things 3' left fans hanging with an epic final scene
For three seasons, Stranger Things has followed a group of children as they grapple with an alternate dimension known as the Upside Down. Their adventures are not only set in the 1980s but serve essentially as a pastiche of many popular stories from the era. 
Matt and Ross Duffer — aka The Duffer Brothers — have admitted the show is inspired by the works of Stephen King and Steven Spielberg. Stranger Things even references hits such as E.T. the Extra-Terrestrial, Poltergeist, and Stand By Me. But fans still weren't ready for how season 3 ended.
In its final moments, Hopper (David Harbour) seemingly sacrificed himself to save everyone else. And the other characters prepared to move out of the show's central town of Hawkins, Indiana. Now one fan speculates how Stranger Things 4 could bring the story full circle.
A new theory connects the show's Demogorgon to one of its heroes
The fan prefaced the theory is speculation but took to Reddit to share how Stranger Things could shock viewers with a major reveal. According to the user, the Upside Down could be not only an alternate dimension but a future version of Hawkins itself. Perhaps in this dimension, the Demogorgon wasn't defeated but wreaked havoc on the town unchecked.
The theory goes that the Demogorgon heads to the Byers household in season 1 because it's searching for Will (Noah Schnapp). In its world, Will actually evolves into the Demogorgon itself, explaining its humanoid shape. Tellingly, neither the Demogorgon nor the Mind Flayer has killed Will. Perhaps something else was going on during his infection in season 2.
Truly, Will is among the only characters with a close relationship to the Upside Down. So this theory explains why Will is so special. Perhaps the Demogorgon aims to ensure its own future by transforming Will and ensuring the Mind Flayer can conquer this dimension too. If Stranger Things truly ends in season 4, this would be one way to tie up all loose ends.
When will season 4 finally premiere on Netflix?
Ironically, some fans have been concerned that Eleven (Millie Bobby Brown) would evolve into the show's next villain. Perhaps Will is, in fact, the Stranger Things character destined for darkness. In any case, the show will likely need to include a time jump when it does return.
Once upon a time, Stranger Things 4 was likely due by the end of 2020 or early 2021. But since production was halted in March 2020, season 4 might not happen for a while. After all, no one knows exactly when season 4 will resume filming. Fans will have to sit tight and wait for updates.