This 'Wizards of Waverly Place' Star Now Works in a Hospital Across the Street from Disney
After The Disney Channel hit 'Wizards of Waverly Place' ended, one star shifted to nursing. Now, that new gig has brought the star back into Disney's orbit.
Disney's Wizards of Waverly Place became wildly popular during its four-season run. Alas, the magical sitcom came to an end after 106 episodes, leaving the young actors to explore new ventures. One such performer, Jennifer Stone, made a career shift to nursing. And her new job has brought the star back into Disney's orbit. Here's what Stone had to say about the new gig and her career in show business.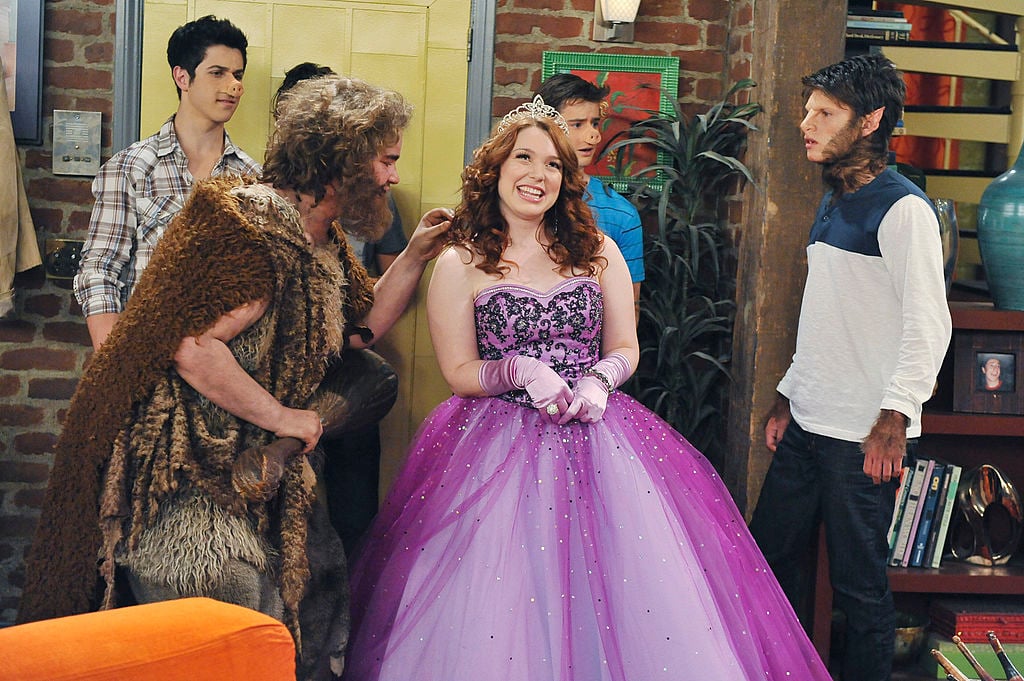 Jennifer Stone revealed why she became a nurse
Stone recently stopped by Live with Kelly and Ryan to discuss her career trajectory and what drives her. In her interview, she said this:
"In 2013, I was diagnosed with type 1 diabetes and didn't have the best experience with healthcare professionals. And, so, I just wanted to learn more about my disease. And I also wanted to make sure that nobody ever had to experience that when they were going through uncertainty. I know it's a drop in the bucket, but it's something I could do."
Although Stone downplayed her contributions, Kelly Ripa expressed how important her work as a nurse actually is. The talk show icon went on to say that her kids, who were familiar with Wizards of Waverly Place, were the ones who told her that Stone became a nurse.
Ripa's co-host, Ryan Seacrest, noted that Stone has been acting since she was six-years-old. Astute movie fans will remember her from the feature film, Secondhand Lions. After her big-screen debut, Stone scored a slew of on-camera and voice acting gigs.
In 2007, Stone nabbed the role of Harper Finkle, opposite Selena Gomez on Disney's Wizards of Waverly Place. Harper, known for her distinctive fashion, was the mortal bestie to Gomez's character, Alex. After the show ended, Stone decided to pursue a career in a different field, and earned her nursing degree in December 2019.
Stone works in a hospital right across the street from Disney
Although Stone dedicated considerable time to obtain her R.N. degree, she did find time to complete a few acting projects after Wizards of Waverly Place ended. Here's what she told Ripa and Seacrest about finishing school and juggling two careers:
"It was hard because I'd been acting for such a long time, and I had to take a backseat from it. And I'm still acting. I'm balancing the two, but I had to put it on hold for the time that I was in nursing school. And it was a grueling process. And I had a lot of patients that were like, 'Why are you here?'"
The actress went on to describe the similarities between entertainment and medicine, saying, "It's the moments when that muscle that I've been stretching as an actor — because I've been amazed at the parallels — is when I can stretch that empathy muscle and make people smile."
It appears that Stone's journey has nearly brought her full circle because her new position is near her old stomping grounds. The caregiver shared these insights with Ripa and Seacrest:
"I work at Providence St. Joseph in Burbank, which is weirdly enough right across the street from Disney. Life is strange. People are having their worst day when they come in there, and so when I can make them smile, I know that all that work was done for the right thing."