'Thor 4': How the Main 'Love and Thunder' Cast Trained Differently
Chris Hemsworth and Natalie Portman are coming back for Thor 4, aka Love and Thunder. Marvel Cinematic Universe fans can't wait to see the former on-screen couple reunite. But this time, Jane Foster will return as the Mighty Thor. Naturally, fans wonder what that will entail.
While Hemsworth bulked up, Portman leaned her physique. Both trained for their roles through specific workouts and dieting. However, Hemsworth's trainer revealed that the actors have starkly different training techniques.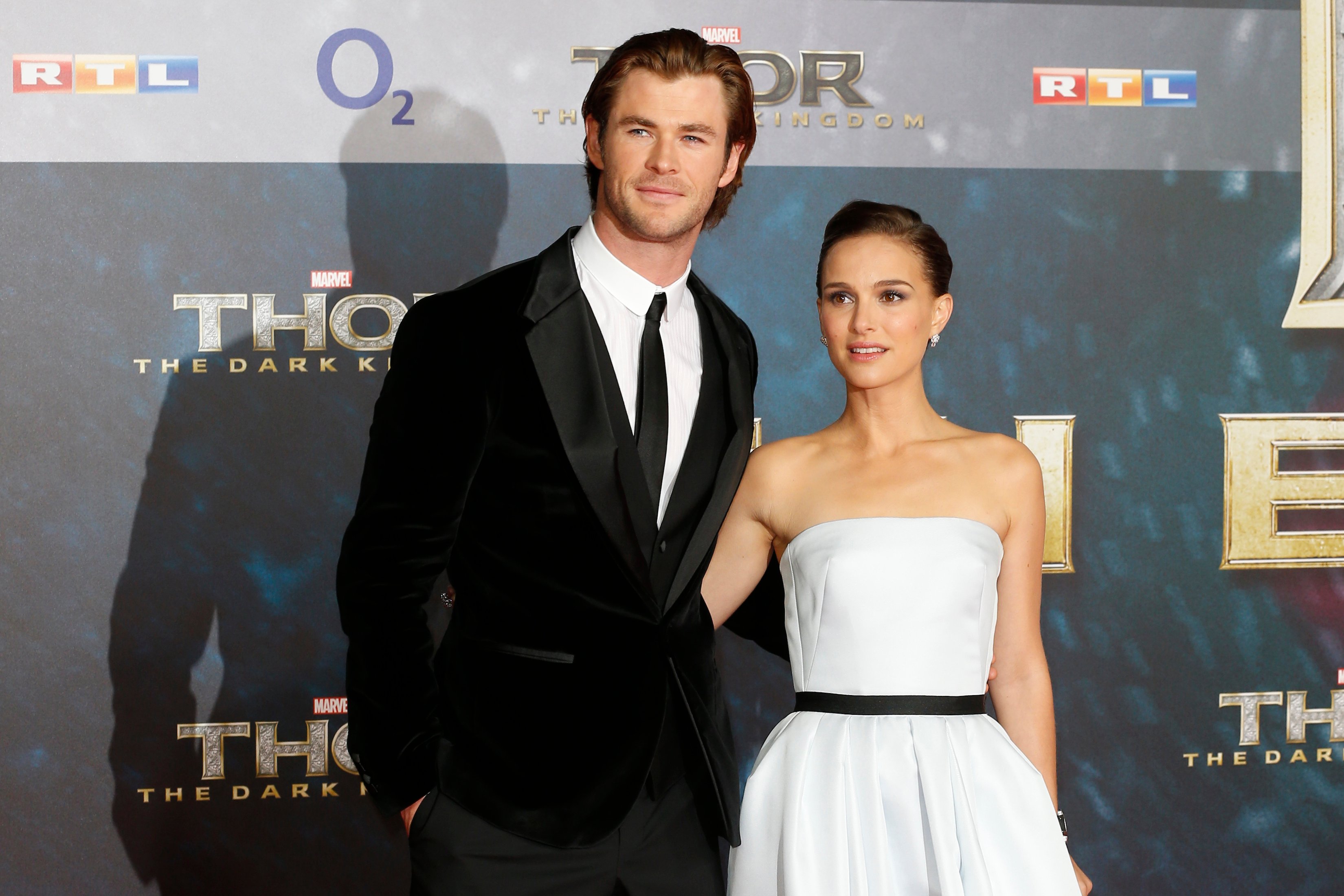 What we know about the plot and cast of 'Thor 4'
After several pandemic-related setbacks, Thor: Love and Thunder wrapped filming in June 2021. Walt Disney Studios delayed its release several times. Now, Thor 4 is scheduled for May 6, 2022.
Marvel has not formally revealed a storyline. But Portman's return sparked many questions. Why will Jane Foster return since she wasn't in Thor: Ragnarok?
Jane is now Thor's equal as the Mighty Thor, a superhero similar to her former boyfriend. Some fans presume her cancer treatment is linked to her Mighty Thor transformation.
But what's going on with Hemsworth's Thor? Fans should recall that he joined the Guardians of the Galaxy in Avengers: Endgame.
How do Thor's Chris Hemsworth's and Natalie Portman's training differ?
According to Yahoo News, Hemsworth's trainer and friend Luke Zocchi explained the actor's bulking techniques.
For starters, Hemsworth's 4,500-calorie surplus is one of the most effective bulking methods. However, Zocchi said it's not the only way to gain muscle. The trainer claimed Hemsworth built his physique through a simple, old-fashioned plan: eating healthier foods and following a rigorous workout regimen.
Zocchi added that many people believe protein shakes and creatine supplements can create a noticeable difference. But he said that this is a small percentage of the equation to build muscle and burn fat.
On the other hand, Portman used protein shakes in her workouts with trainer Naoimi Pendergast. Per Variety, the Black Swan actor recalled her four-month training: "We did a lot of weight training and protein shakes—heavyweight training that I haven't ever done before."
However, Portman clarified that she "never really aimed to get bulky." She only intended to strengthen herself for the role.
Countless fans were surprised at this difference between the two actors' training. After all, many assume that protein shakes should bring on the bulk, not the other way around. So Portman won't appear as brawny as Hemsworth, but that doesn't mean she isn't as strong.
Who else is in the 'Thor: Love and Thunder' cast?
Chris Pratt's Star-Lord Peter Quill will appear in Thor: Love and Thunder. As MCU enthusiasts remember, he and Thor developed a rivalry in Avengers: Infinity War and Endgame. Their competitive relationship will continue into Thor 4.
Tessa Thompson is returning as Valkyrie, the ruler of the New Asgard. Ford v Ferrari's Christian Bale is Gorr, the "God Butcher." Vin Diesel, recognized for the Fast and the Furious franchise, will be Groot.
As for the supporting characters, Thor's childhood friend Sif is played by Jaimie Alexander. Jeff Goldblum will be Grandmaster, an Elder of the Universe.
Members of the Guardians include the following: Kraglin Obfonteri, played by Sean Gunn; Mantis, by Pom Klementieff; Drax the Destroyer, by Dave Bautista; and Nebula, by Karen Gillan.
There is no trailer yet for Thor: Love and Thunder.
RELATED: 'Thor: Love and Thunder' Will Likely Feature the MCU's First Love Triangle