A 'Thor' Deleted Scene Showed Thor and Loki as Friends Long Before 'Ragnarok'
Loki has proved to be one of the Marvel Cinematic Universe's most formidable villains. His rise to anti-hero didn't come until Thor: Ragnarok. But a deleted scene from the first Thor movie shows a softer side of the God of Mischief and reveals Thor and Loki as great friends.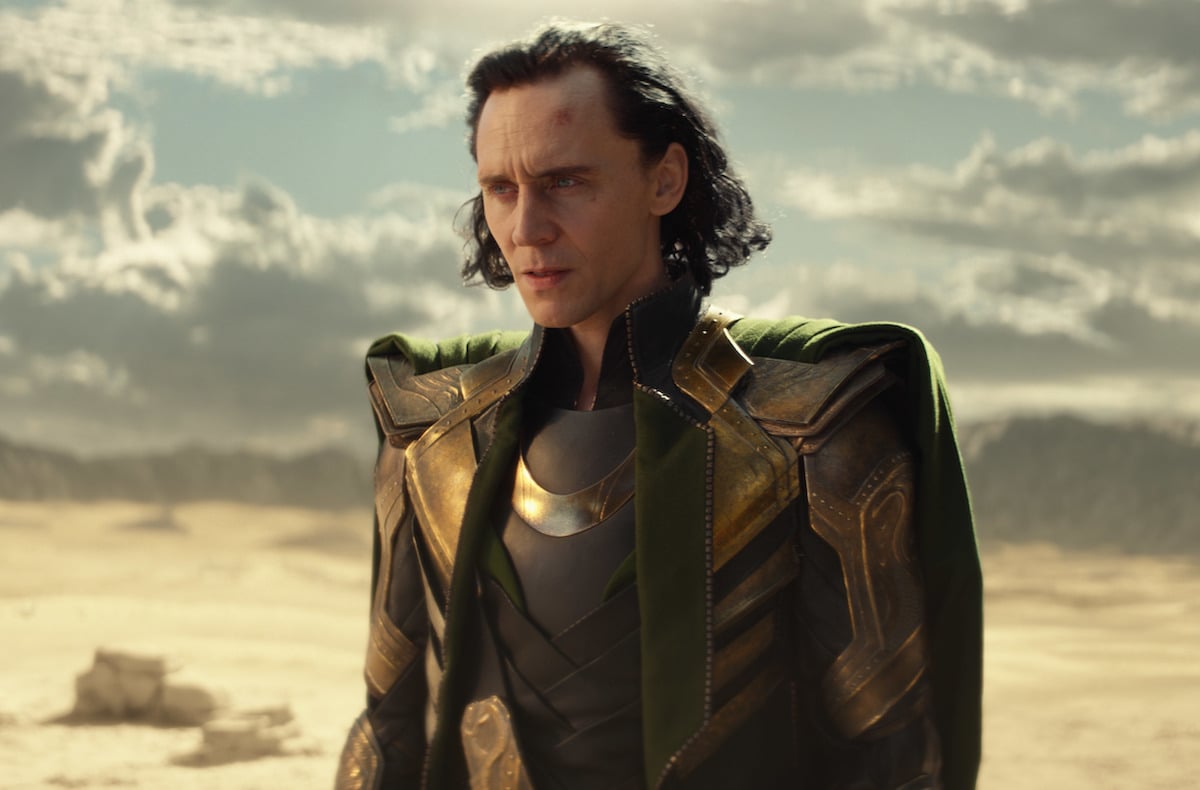 Loki rises as a villain in 'Thor' 
2011's Thor introduces Asgardian princes Thor (Chris Hemsworth) and Loki (Tom Hiddleston) and their father, King Odin (Anthony Hopkins), to the MCU. In the movie, Loki secretly plots to take the Asgardian throne. He sends Thor off to fight in Jotunheim against Odin's wishes. 
When Loki goes to defeat the Frost Giants, he learns that he's also a Frost Giant who Odin took in as a baby. The revelation that he's been lied to his whole life turns Loki into a bitter, power-hungry villain. 
These feelings of betrayal and vengeance lead Loki to invade Earth in 2012's The Avengers. The God of Mischief then begins a path of reluctant redemption in Thor: Ragnarok as he helps Thor save Asgard from their evil sister. 
A deleted scene from 'Thor' shows Thor and Loki as friends
Thor set up Loki's villainous story for the MCU. So it's no surprise that filmmakers deleted any scenes that would interfere with that arc. One of the film's first scenes shows Thor arriving at his coronation celebration. But the Loki and Thor introduction scene immediately preceding that was cut out.
In the deleted scene, Thor abrasively enters a room where Loki is quietly waiting. The two are getting ready to enter the coronation hall and chat about Thor's rise to King. "I've looked forward to this day as long as you have," Loki says to Thor. "You are my brother and my friend. Sometimes I'm envious, but never doubt that I love you." 
Thor responds with a "Thank you," to which Loki sheepishly replies, "Now, let's give us a kiss." Loki notices how anxious and nervous his brother is. So, to lighten the moment, he creates a snake illusion to frighten their servant.
When Thor finally puts on his helmet, he asks his brother how he looks. "Like a king," Loki responds. The scene shows a more endearing side of Loki and humanizes him. It also reveals how the brothers interacted as adults before Loki betrays Thor. 
But it's still important to remember that while this sweet exchange takes place, Loki has already started his plan to disrupt Thor's ascension. 
The God of Mischief will return in 'Loki' Season 2
Loki has been in several Marvel movies since Thor. But his The Avengers variant was reintroduced in the 2021 Disney series, Loki. The show's version of Loki has not been set on a path of redemption. So he's still the mischievous trickster who turned on his brother and tried to invade Earth. 
However, throughout season 1, this Loki finds humility through other variants of himself, especially Sylvie (Sophia Di Martino). With the Sacred Timeline a mess, he and Sylvie hop through parallel realities to find the man in charge, Kang (Jonathan Majors). 
At the end of the season, Sylvie kills Kang just after he warns her about worse variants of himself that could appear. She sends Loki back to the Time Variance Authority, where he sees statues of Kang and meets a different variant of Mobius (Owen Wilson) that doesn't recognize him. 
The mischievous god will be back in Loki Season 2. And while story details are being kept secret, Loki actor Tom Hiddleston did hint that his anti-hero will return looking for the truth. 
"Season 1 finishes with Loki arriving back in the TVA after the very distressing confrontation with Sylvie," Hiddleston said in a chat with Good Morning America. "He has a whole bunch of questions that need answers."
All four Thor movies and Season 1 of Loki are currently streaming on Disney+.