'Thor: Love and Thunder': Did Chris Hemsworth Confirm His New Look?
Despite the returns of the main cast and director Taika Waititi, Thor: Love and Thunder sounds like it will feel like something new. By all accounts, the fourth Thor movie could heavily center on the first love triangle of the Marvel Cinematic Universe. Natalie Portman is back as Jane Foster, as is Tessa Thompson as Valkyrie. But one of fans' biggest questions centers on what shape Thor (Chris Hemsworth) will be in throughout this entry.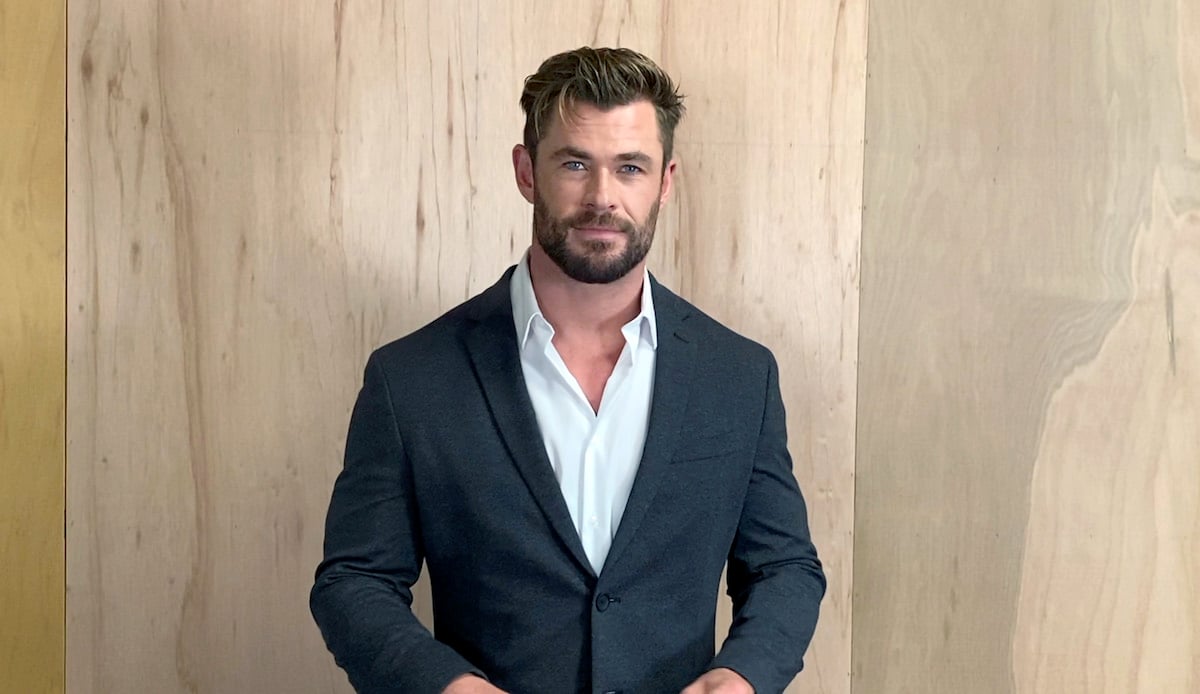 'Avengers: Endgame' shocked fans with a very different take on Thor
In the mysterious lead-up to Avengers: Endgame, fans had little to no information about the film. Certainly, Marvel Studios teased the original Avengers — plus a couple Guardians of the Galaxy — would reunite to execute some plan to undo Thanos' (Josh Brolin) fateful Snap. But Marvel never announced the plot would hinge on time travel, nor did they reveal the five-year time jump that left all the heroes in very different places.
Of all the Avengers, Thor perhaps changed the most. After his failure to defeat Thanos, the god of thunder entered a deep depression and physically let himself go. Though his weight gain was sometimes played for laughs, Hemsworth brought a real poignancy to Thor's despair. He ultimately reclaims his sense of self-worth but never recovers his chiseled physique. Fans wondered if his body type would change by the next movie.
Chris Hemsworth might have just revealed his look in 'Thor: Love and Thunder'
In a new Instagram post, Hemsworth might have let his new look in Thor: Love and Thunder slip. The image includes Waititi — motion-capture dots and all — seemingly dressed for his on-set role as Korg. In the caption, Hemsworth celebrates filming on the movie by hyping up how funny and heartful it is. But fans couldn't help but notice his muscular arms the the very 1980s combination of jeans and a white tank top.
Fans were quick to note the style feels inspired by Kurt Russell in cult classic Big Trouble in Little China. In all likelihood, this how Thor will look throughout Thor: Love and Thunder, as it fits Waititi's aesthetic. After all, the hero easily could have gotten back in shape by the time this story begins. On the other hand, Hemsworth is also prepping to star in a Hulk Hogan biopic. So perhaps he will still don some kind of body suit as Thor.
When will 'Thor: Love and Thunder' finally be released in theaters?
Until fans see the movie on May 6, 2022, they should take everything Marvel reveals with a grain of salt. The studio loves to throw some misdirection out there. That's exactly what they did with Avengers: Endgame, leading fans to believe Thor would appear exactly as he does in Thor: Ragnarok.
To that end, even Waititi's claim that Hemsworth is the main star of Thor: Love and Thunder feels dubious. Portman will take on the mantle of Mighty Thor. And the MCU always operates with a trilogy for each franchise. Perhaps the film is the first in Portman's trilogy rather than the fourth focused on Hemsworth.