'Thor: Love and Thunder': Christian Bale Explains How His Kids Convinced Him to Play Gorr the God Butcher
Joining the Marvel Cinematic Universe is a dream for many actors. Christian Bale is now entering the world with his role as Gorr the God Butcher in Thor: Love and Thunder. However, the actor shared that he almost had to pass on the role, but he eventually took it after being convinced by his kids. 
Christian Bale portrays Gorr the God Butcher in 'Thor: Love and Thunder'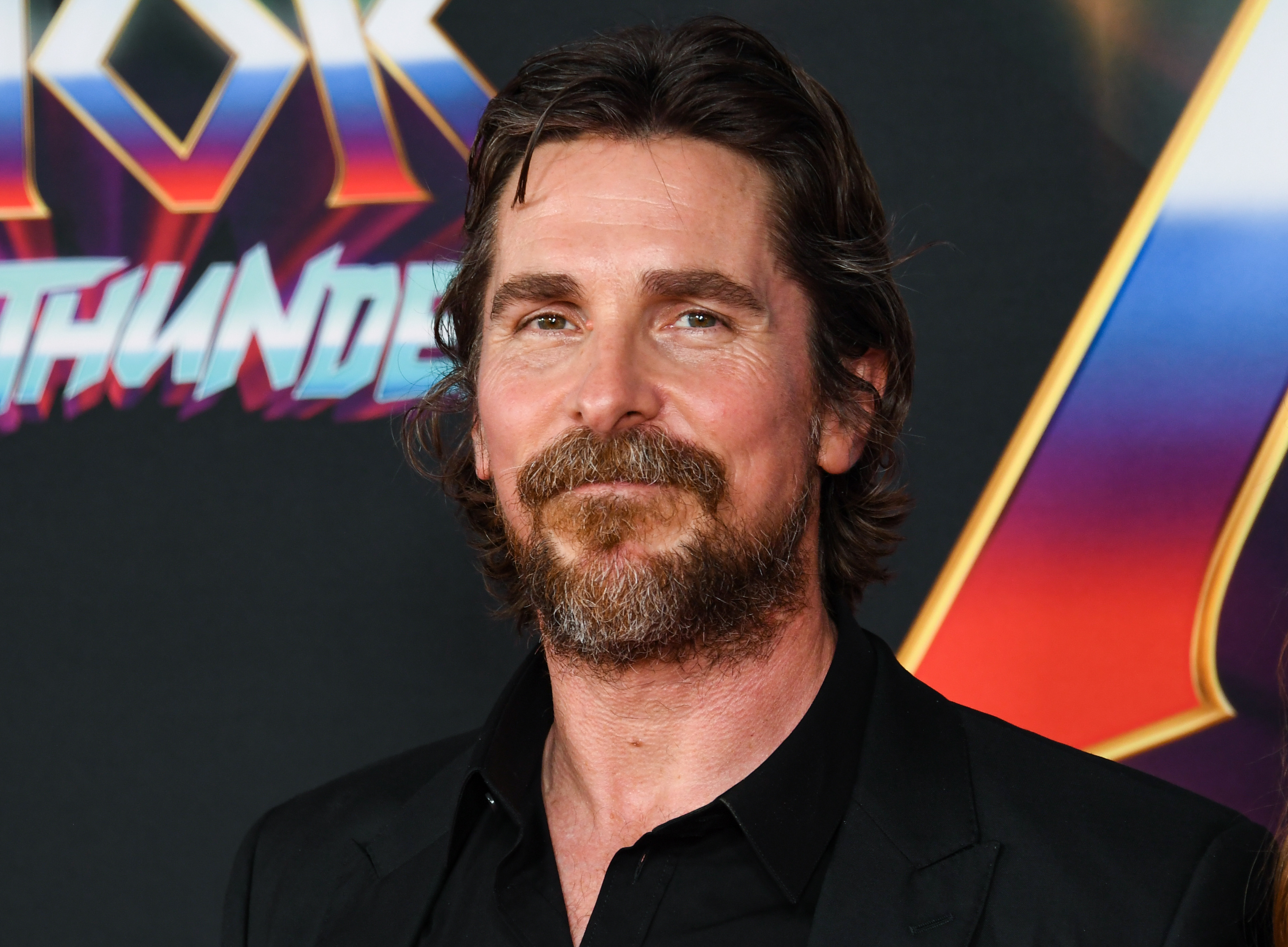 Thor: Love and Thunder is the latest MCU movie and the fourth Thor movie. The movie reunites Chris Hemsworth as Thor with director Taika Waititi who also voices Korg. Tessa Thompson also joins Hemsworth and Waititi as Valkyrie and Natalie Portman as Jane Foster/ Mighty Thor. These heroes will be coming together to fight Gorr the God Butcher (Bale), who is hellbent on destroying all gods. 
Bale is no stranger to superhero movies as he played Batman in Christopher Nolan's Dark Knight trilogy. The trilogy was very successful and The Dark Knight is considered to be the greatest comic book movie ever made. He is now moving on from DC to join the world of Marvel, this time as a villain. 
Bale says his kids convinced him to play Gorr
In a recent interview with Screen Rant, Christian Bale talked about how his kids got him to portray Gorr in Thor: Love and Thunder. The actor says he and his family really enjoyed Thor: Ragnarok and Jojo Rabbit, another movie directed by Waititi. Bale also shares that Waititi had a really good pitch for this part that made him want to join, but scheduling conflicts almost made him drop out. However, his kids eventually persuaded him to join the MCU. 
"For me, it was Taika. I loved Thor: Ragnarok, as did my family," Bale says. "We also all loved Jojo Rabbit, and then I had worked with Natalie and wanted to work with Tessa and with Chris. It comes down to that, really. I just went, 'Great!' Loved the script, loved Taika's description of the villain. 'Let's go do this.' There were some potential scheduling conflicts. I said to my family, "I don't think it's going to work out," and they went, 'No, you make it work out. You're doing this, Dad.' They gave me my marching orders, and I dutifully obeyed."
Waititi is an Academy-Award-winning director that many actors want to work with. It's no surprise that Bale would want to join a production this fun, especially after seeing what the director did with Ragnarok.
Critics are praising Bale's performance in 'Thor: Love and Thunder'
While official reviews from critics have not dropped yet, many watched the movie last week and were able to share their initial reactions on social media. There are many things that critics liked about Thor: Love and Thunder, such as Portman's return as Jane, but it was almost unanimous that Christian Bale as Gorr is a highlight. Bale is said to be terrifying in this role and one of the MCU's best villains.
Thor: Love and Thunder arrives in theaters on July 8. 
RELATED: Chris Hemsworth Details How 'Star Trek' Helped Him Land His 'Thor' Role