'Thor: Love and Thunder' Is 'the Craziest Film I've Ever Done,' Director Taika Waititi Says
'Thor: Love and Thunder' director Taika Waititi says the movie is the 'craziest film' he's ever done in his career. And based on the cast and few plot details that have been shared, we'd have to agree. Read Waititi's comments about the upcoming 'Thor' movie here.
Just when fans thought Thor: Ragnarok couldn't be bested, director Taika Waititi sets the bar higher for Thor: Love and Thunder. The highly anticipated fourth Thor movie wrapped filming on June 1. And Waititi, who directed and acted in both of the films, says out of his "10 lifetimes" of making movies, Thor: Love and Thunder is by far the craziest one he's ever made.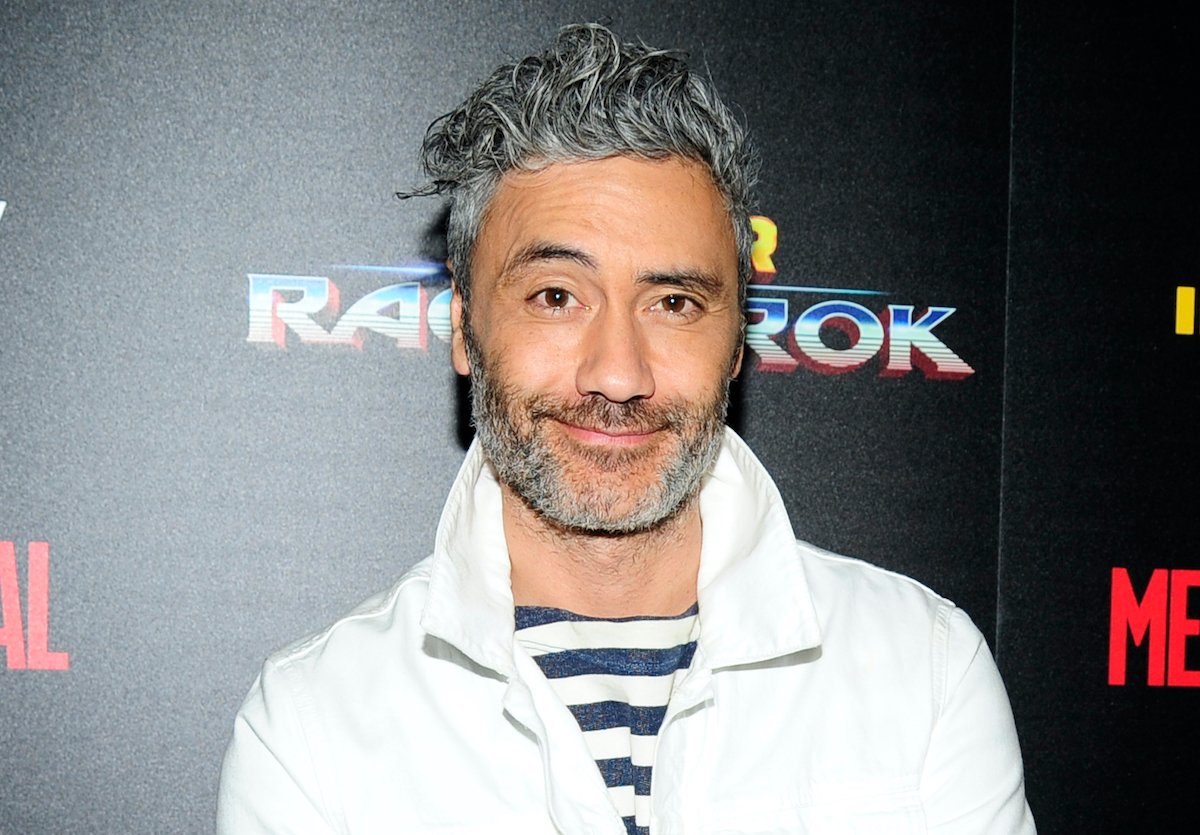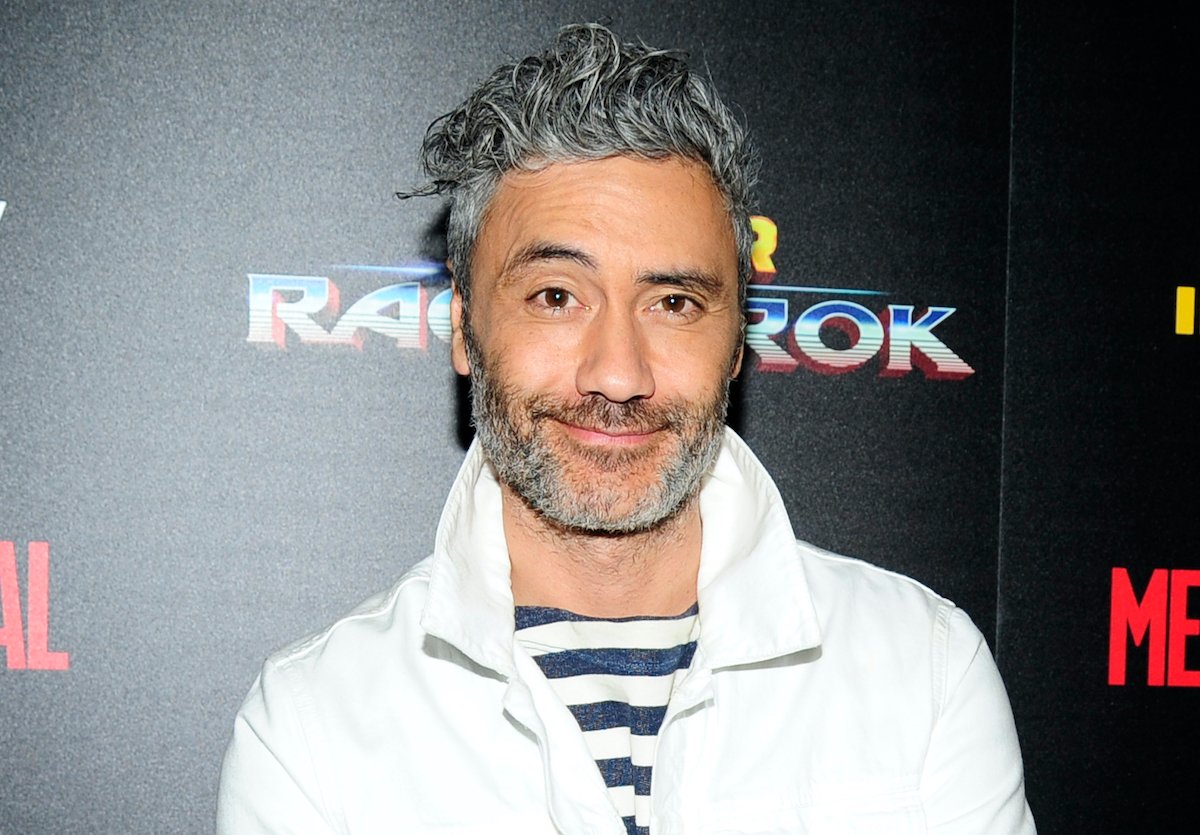 Taika Waititi says 'Thor: Love and Thunder' is so crazy, 'it's almost like it shouldn't be made'
Waititi posted about wrapping on Thor: Love and Thunder on June 1. He shared a photo of him and Chris Hemsworth on set and said:
"And that's a wrap on Thor: Love and Thunder. Sometimes two people come together to inspire the world and change the cinematic landscape forever. And then there's me and @chrishemsworth who are too cool to care about anything except making movies that bring people absolute joy. Ok I don't look cool I know that. This film is the craziest thing I've ever done and I'm honoured to bust my ass and have a nervous breakdown so you can all see it in May 2022."
He elaborated on his caption in an interview with Empire.
"Well, just between (me and) you and the readers, I've done some crazy sh-t in my life," he said. "I've lived, like, 10 lifetimes. But it's the craziest film I've ever done."
It's so crazy, the Oscar winner joked it might be the end of career. He said:
"If you wrote down all the elements of this film, it shouldn't make sense. It's almost like it shouldn't be made. If you walked into a room and said, 'I want this and this and this.' Who's in it? These people. What are you going to call it? Love and Thunder. I mean, you'd never work again. Maybe I won't after this."
'Thor: Love and Thunder' cast, plot
Indeed, the Thor: Love and Thunder cast includes Chris Hemsworth reprising his role as the God of Thunder. It also brings back Natalie Portman as a new Thor. Other cast members include Tessa Thompson, Jaimie Alexander, Chris Pratt, Karen Gillan, Russell Crowe, Sean Gunn, Matt Damon, Sam Neill, Melissa McCarthy, and Luke Hemsworth.
While Waititi kept the plot under tight lock and key, he did give fans a hint of what to expect, noting its key differences from its predecessor.
"It's very different from Ragnarok," he said. "It's crazier. I'll tell you what's different. There'll be far more emotion in this film. And a lot more love. And a lot more thunder. And a lot more Thor, if you've seen the photos."
Portman also confirmed a fan theory that Jane Fosters' plot in Thor: Love and Thunder will be based on Mighty Thor. In the story, Jane is undergoing cancer treatments. Thor is no longer worthy to hold Mjolnir, but she is able to pick it up and is imbued with Thor's powers.
"It's based on the graphic novel of the Mighty Thor," Portman told Fatherly. "She's going through cancer treatment and is a superhero on the side."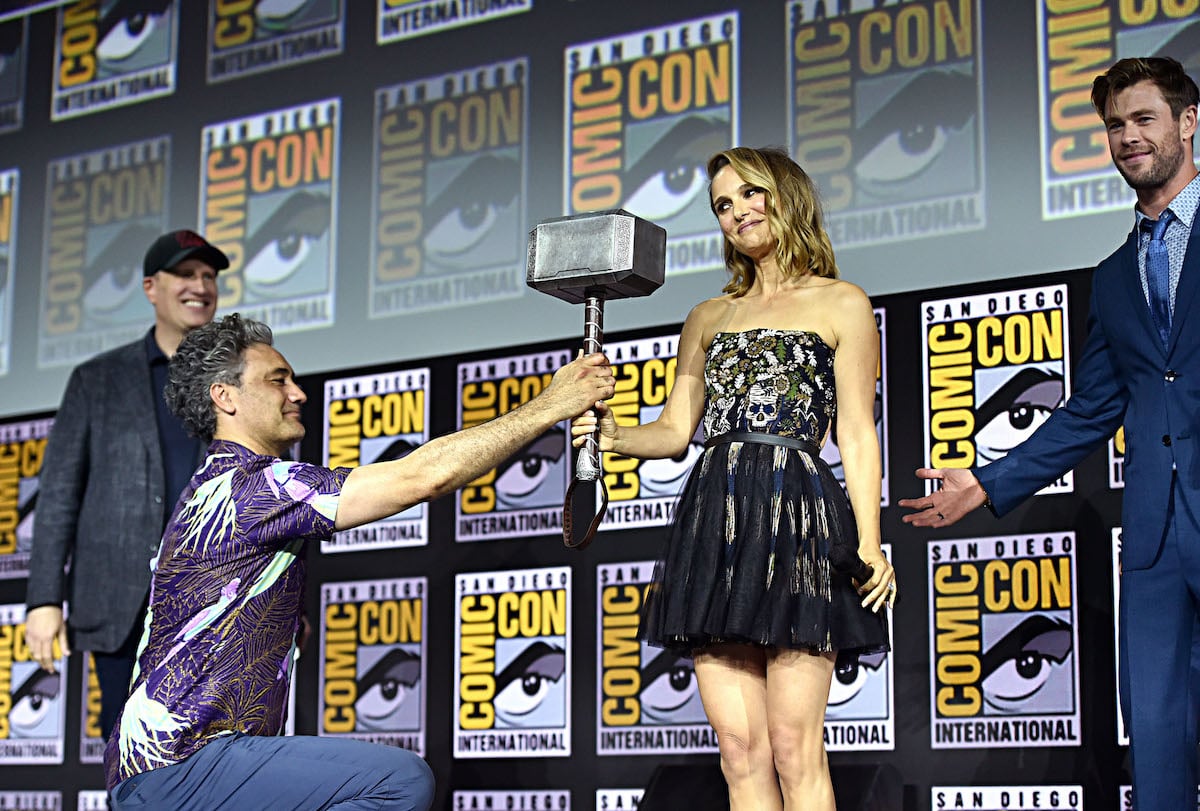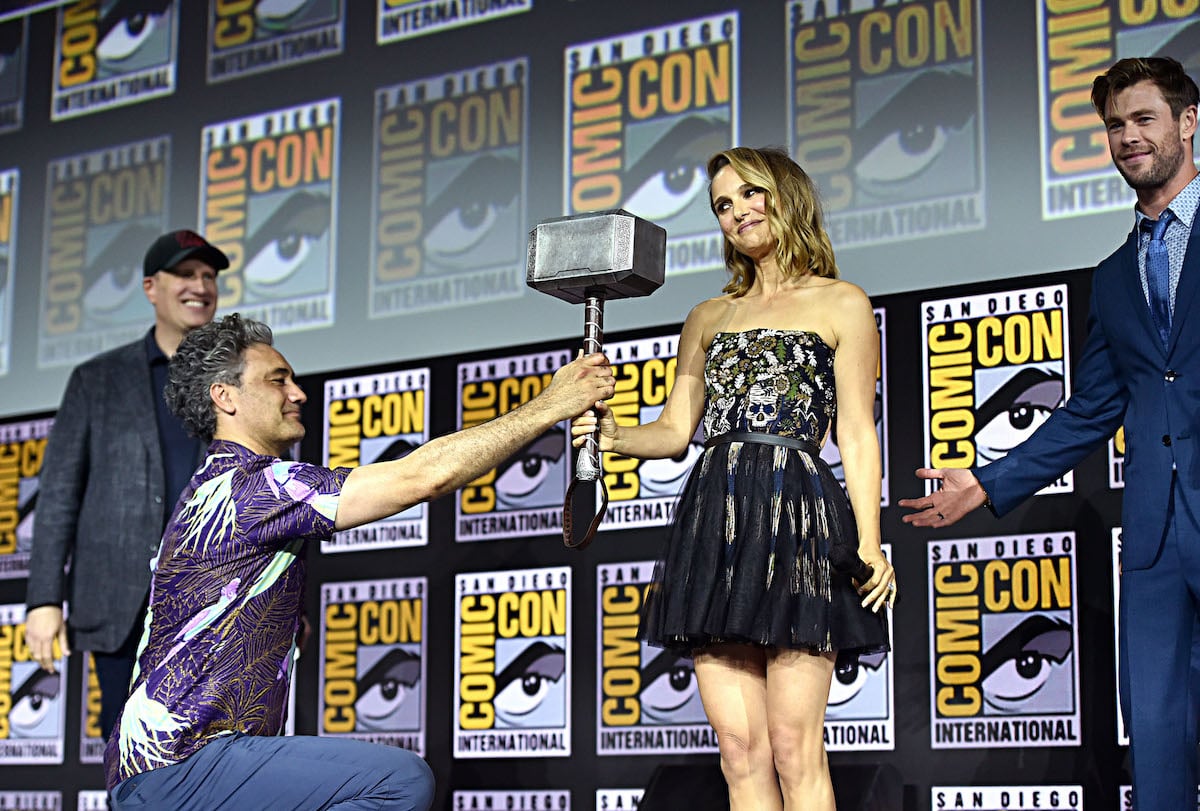 When does 'Love and Thunder' come out?
Leaked photos from set showed Damon, McCarthy, and Hemsworth playing Loki, Hela, and Thor in a play recreation of Ragnarok. This was a hilarious moment from the previous film, so fans can trust Love and Thunder will continue with Waititi's signature humor.
Bale and Crowe appear in the film as Gorr The God Butcher and Zeus, respectively. And Guardians of the Galaxy stars Pratt, Gillan, and Gunn will also make appearances. Thompson's Valkyrie, new King of Asgard, will also be looking for her queen in the movie, which will add to Marvel's LGBTQ+ representation. Alexander's return as Lady Sif (who briefly returned in Loki) also hints at a possible love triangle between Thor, Jane, and Sif.
Yeah, Waititi wasn't kidding when he said there's a lot happening in this movie. Thor: Love and Thunder hits theaters May 6, 2022.