'Thor: Love and Thunder' First Reactions Are in, and Some Claim It's Better Than 'Thor: Ragnarok'
The worldwide premiere of Thor: Love and Thunder is a couple of weeks away, but the first reactions to the film have already surfaced on the internet. Marvel Studios held its Los Angeles premiere for the Marvel Cinematic Universe movie on Thursday, June 23. And those who got access inside the theater are sharing their thoughts about Taika Waititi's latest Thor adventure.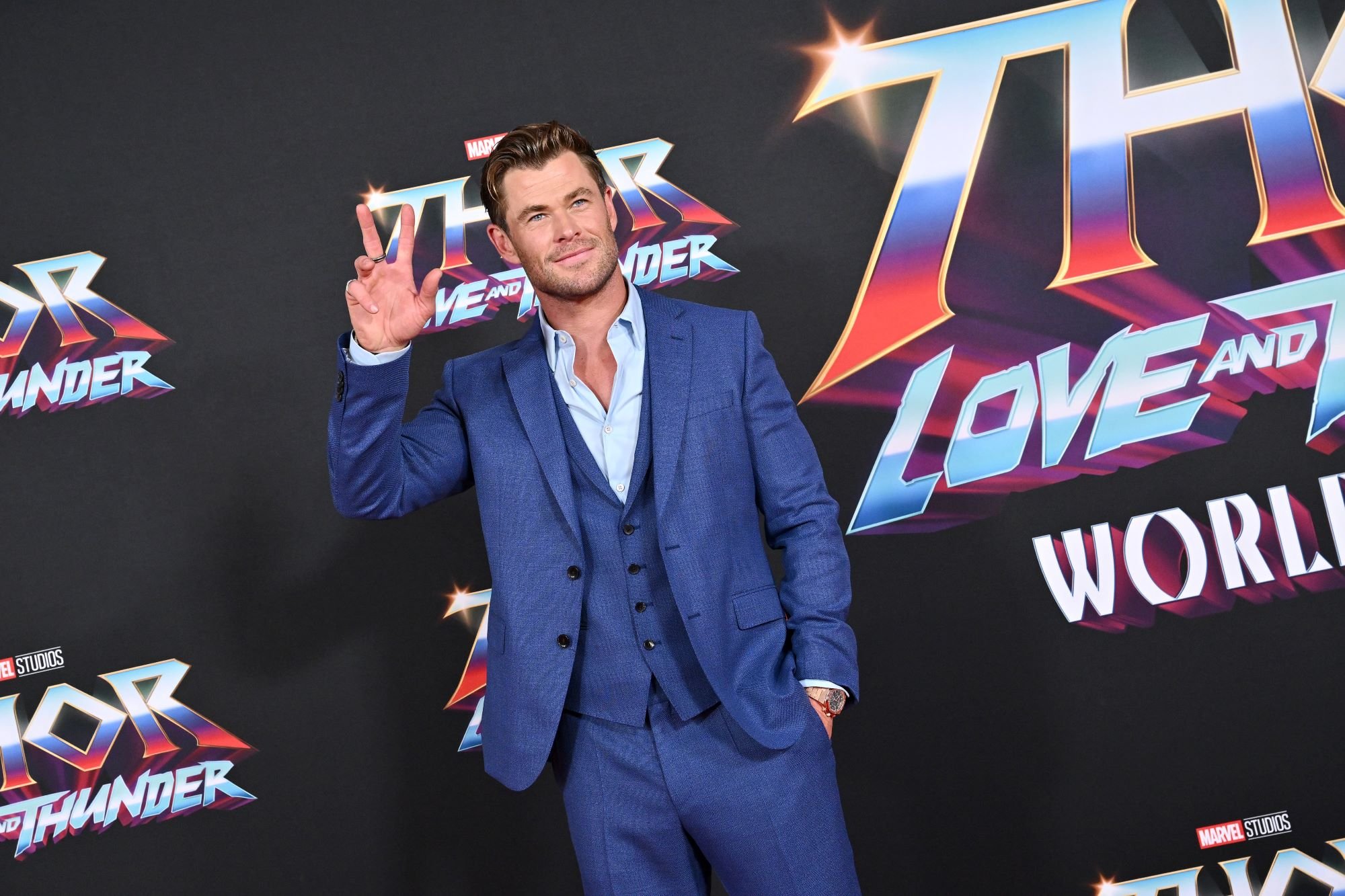 'Thor: Love and Thunder' first reactions compare it to the other 'Thor' films
Brandon Davis of ComicBook.com was one of the lucky few at the Thor: Love and Thunder premiere and his reaction to the MCU film was all-around positive. He wrote on Twitter, "[Thor: Love and Thunder] is absolutely electrifying. My favorite [Thor] movie of the four. Taika Waititi through and through. It's mature, the soundtrack rocks, and there's great surprises. So much fun. Feels like the best of MCU Phase 1 and Phase 4 in one entry. Loved it."
Rachel Leishman of The Mary Sue said, "Holy sh*t. [Thor: Love and Thunder] is the perfect blend of Taika at his best with comedy and a punch to the gut all in one. I left this movie emotionally satisfied while also sobbing and just perfection. We stan a dad rock soundtrack. In the words of my new favorite characters: AHH."
And critic Scott Mantz shared, "[Thor: Love and Thunder] is a total blast! Even better than [Thor: Ragnarok], and one of the best MCU movies! [Chris Hemsworth] is a friggin' rock star & [Natalie Portman] is a total bada**! Director [Taika Waititi] has done it again! [Thor: Love and Thunder] is awesome!"
Thor: Ragnarok is not only regarded as the best Thor film but also as one of the best MCU movies. And knowing that some reactions to Thor: Love and Thunder claim it's even better than the third Thor film is beyond exciting.
Critics praise Natalie Portman's Jane Foster in the 'Thor: Love and Thunder' first reactions
While most of the Thor: Love and Thunder reactions centered around the movie itself, many also raved about Natalie Portman's performance as Jane Foster.
Journalist Lyra Hale wrote, "Natalie Portman's performance in [Thor: Love and Thunder] is exceptional. Also, watching Dr. Jane Foster transform into this hero … It's what I want for all women on my screen. I want that complexity. And Portman and Taika Waititi helped bring that forward. You'll love her. Promise."
Richard Nebens of The Direct commented, "[Thor: Love and Thunder] is predictably hilarious yet unexpectedly personal and heartfelt. Christian Bale and Natalie Portman's performances truly shine while Waititi delivers an emotional story. I think this may be my favorite Thor movie."
And Joshua Ryan of FandomWire claimed, "[Thor: Love and Thunder] is what you'd expect from Taika Waititi. Full of heart, great music, and tons of comedy. Bale is fantastic as [Gorr], but it's Natalie Portman who steals the show. When she wields Mjölnir she IS the Mighty [Thor]. Another solid entry in the [MCU]."
We don't know about you, but these Thor: Love and Thunder first reactions make us want to race to the theaters as soon as the Marvel movie releases.
Everything we know about the upcoming MCU film
Per IGN, the official synopsis for Thor: Love and Thunder reads:
"The film finds Thor on a journey, unlike anything he's ever faced — a quest for inner peace. But his retirement is interrupted by a galactic killer known as Gorr the God Butcher, who seeks the extinction of the gods. To combat the threat, Thor enlists the help of King Valkyrie, Korg, and ex-girlfriend Jane Foster, who — to Thor's surprise — inexplicably wields his magical hammer, Mjolnir, as the Mighty Thor. Together, they embark upon a harrowing cosmic adventure to uncover the mystery of the God Butcher's vengeance and stop him before it's too late."
Thor: Love and Thunder stars Chris Hemsworth as Thor, Tessa Thompson as Valkyrie, Natalie Portman as Jane Foster/Mighty Thor, Christian Bale as Gorr the God Butcher, Taika Waititi as Korg, Jaimie Alexander as Lady Sif, Russell Crowe as Zeus, and Jeff Goldblum as Grandmaster.
The Guardians of the Galaxy — Chris Pratt as Star-Lord, Pom Klementieff as Mantis, Dave Bautista as Drax, Karen Gillan as Nebula, Sean Gunn as Kraglin, and Vin Diesel as Groot — also make an appearance.
Thor: Love and Thunder premieres exclusively in theaters on July 8.
RELATED: Chris Hemsworth Reveals When He'll Stop Playing Thor in the MCU