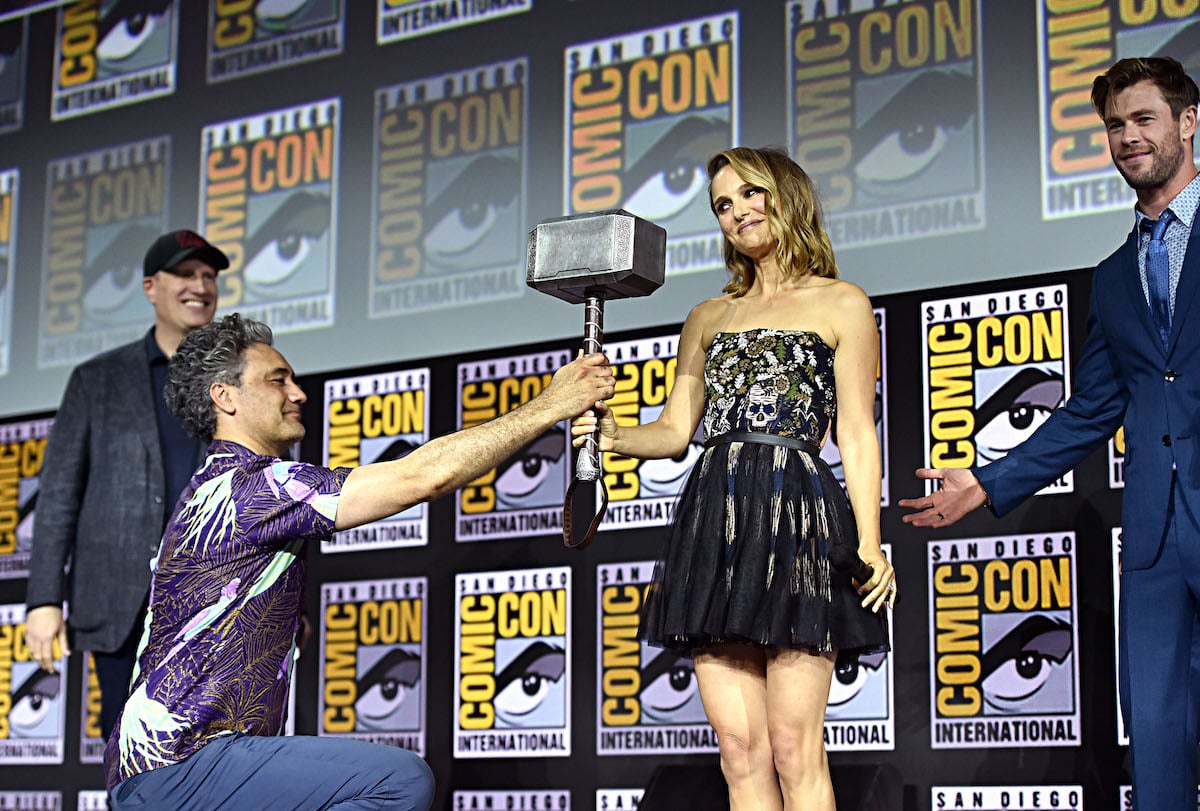 'Thor: Love and Thunder' Star Natalie Portman Dreaded Her Workouts for the Marvel Movie
Natalie Portman dedicated herself to intense workouts for 'Thor: Love and Thunder,' but not as intense as 'Black Swan.'
Natalie Portman is about to return to the Marvel Universe in the new movie Thor: Love and Thunder. Her character is changing in this movie. To prepare for it, she had to go through some grueling work. But it wasn't the first time Portman was willing to put herself through pain for a movie role, and it certainly wasn't the most difficult. 
Natalie Portman's first taste of fame
There's no question that Portman's stunning good looks have played a big part in her career. According to Biography, she was only 11 years old when a representative of a cosmetics company discovered her in a pizza parlor. A native of Jerusalem, Israel, she began modeling but found it boring and quickly turned to acting instead.
Portman obviously showed an aptitude for the stage. By the time she was 13, she made her film debut in The Professional. The following year she played Al Pacino's daughter in Heat.  Portman went on to build an impressive career as a film actor, starring in movies like the blockbuster Star Wars prequels, V for Vendetta, and Black Swan. 
Portman became a part of the Marvel Cinematic Universe in 2011, playing Jane Foster in Thor. She returned to the role in 2013's Thor: The Dark World. This summer she's back in Thor: Love and Thunder. But this time she looks a little different. In the new movie, Jane steps into the role of a goddess, taking over as Thor. 
Portman gets strong enough to be Thor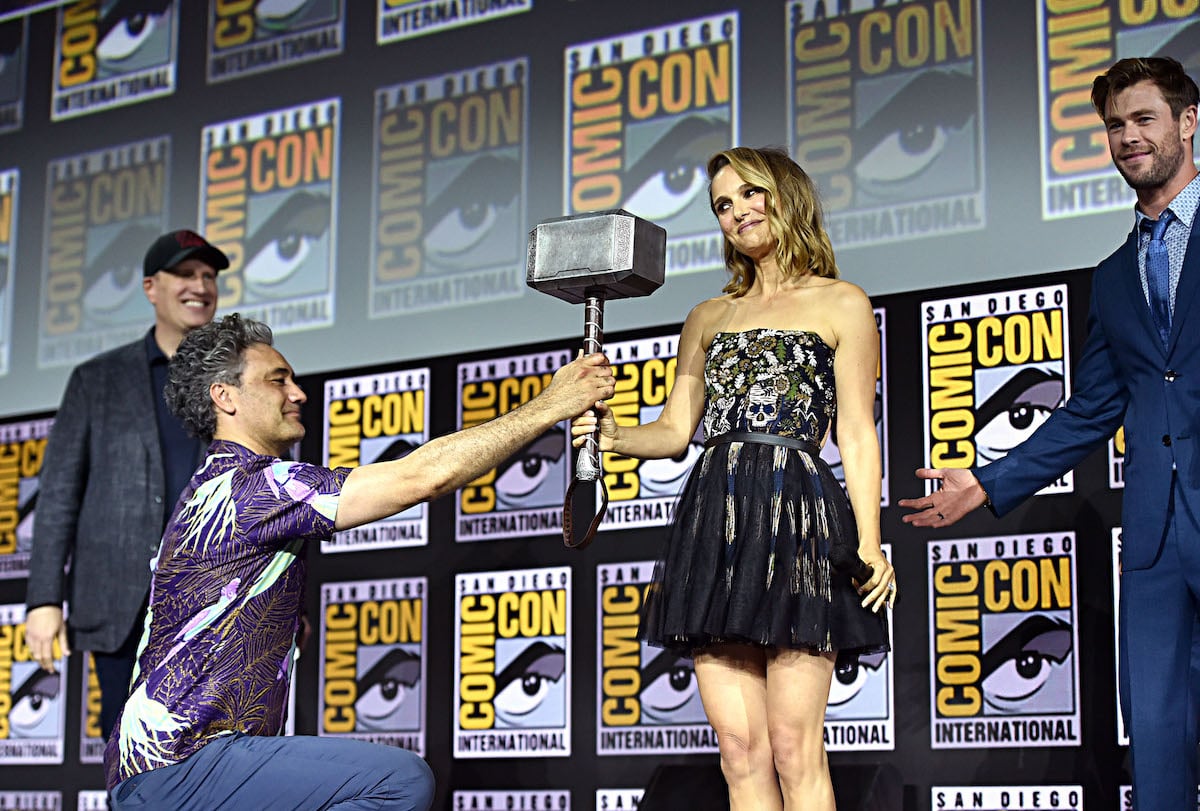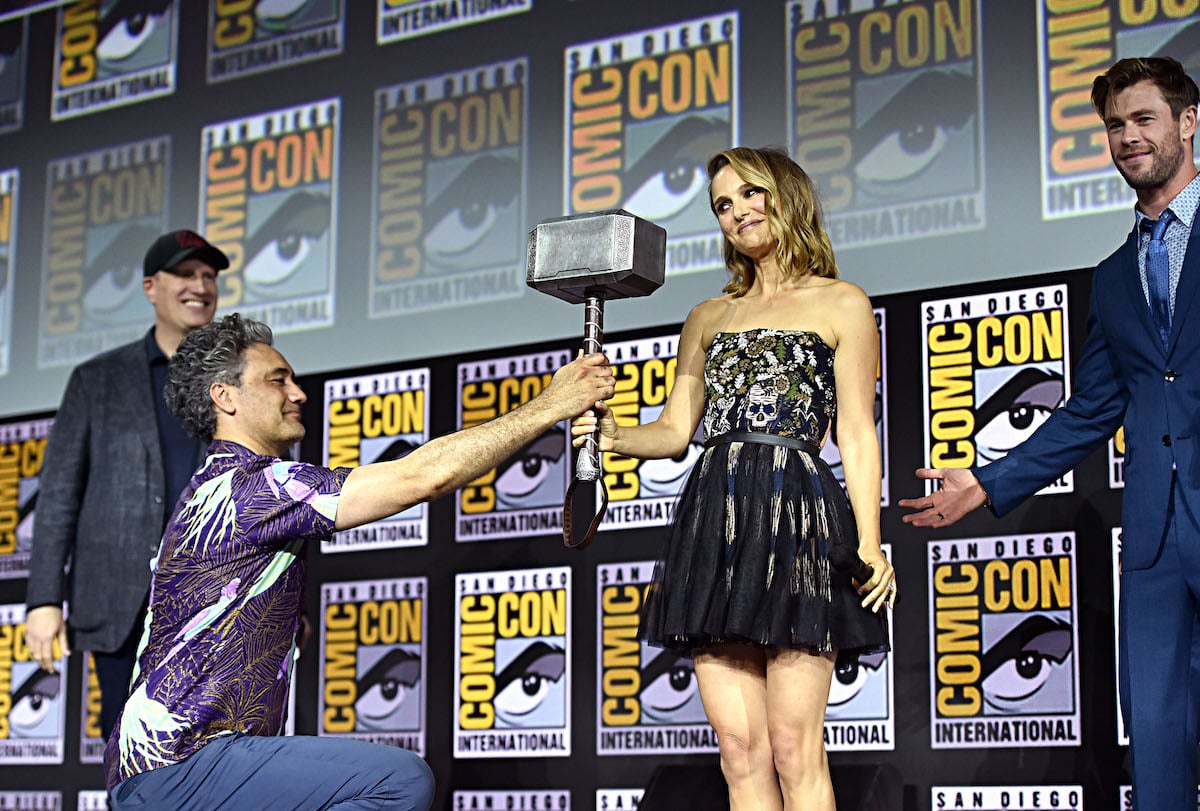 Of course, if Portman expects to wield Thor's mighty hammer, she needs to have some significant arm muscles. According to Tom's Guide, she usually prefers to get her workouts in the form of yoga and long runs. But those forms of exercise weren't enough to build the arms of a goddess.
Portman worked with a trainer named Naomi Pendergast, starting four months before filming began. 
"We did a lot of weight training and a lot of protein shakes — heavyweight training that I haven't ever done before. Of course, I've never really aimed to get bulky. It was very physical, so it was a lot of both agility work and also strength work," Portman explained. 
As she shared in a remote interview on The Tonight Show Starring Jimmy Fallon, the process of getting fit wasn't easy. She began working out toward the end of 2020, and she said she'd spent months "eating baked goods" and "lying in bed and feeling sorry for myself."
When it came time to start working out again, she was up to the task. But it certainly wasn't easy.
"I'm like, super tired after working out," she said. "And during. And dreading before."
Natalie Portman is willing to go to great lengths for roles
This isn't the first time Portman has put in serious effort to fit the look for a role. When she took on the part of the ballerina Nina Sayers in Black Swan, she lost 20 pounds to prepare.
In her underfed state, Portman had to rigorously train in ballet. She worked 16 hours a day, and the demands soon took a toll on her body. She dislocated a rib, and after spending hours a day in toe shoes, her toenails fell off. The physical strain became so great that Portman felt as though she might die while filming. 
Portman may not have looked forward to the training sessions to get ready to play Thor, but it's safe to say the process left her stronger than preparing for Black Swan.