'Thor: Ragnarok': Jeff Goldblum's Deleted Scenes Are 'Even Funnier' Than the Final Cut
The Marvel Cinematic Universe is so expansive that it has provided opportunities for brand-new stars to have launching pads into successful careers. At the same time, the franchise has provided delightful opportunities for cameos and more substantial appearances of established actors.
One of these is Jeff Goldblum. Playing Grandmaster in Thor: Ragnarok, Goldblum provided some much-needed comic relief, but it turns out that his deleted scenes are even funnier than what made it to the final cut.
Jeff Goldblum's dry wit is legendary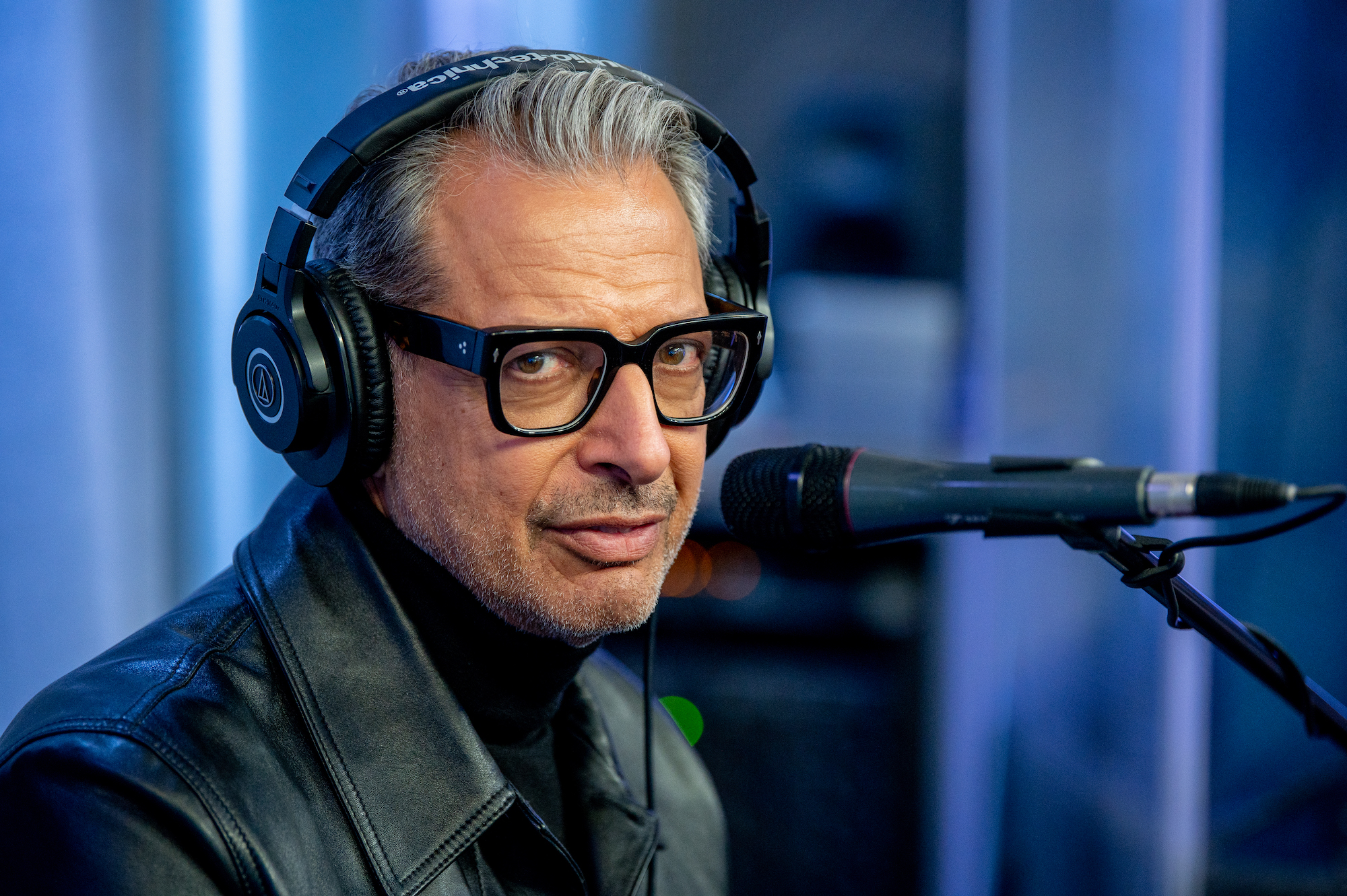 Jeff Goldblum has a long and impressive filmography that stretches back to the mid-1970s. Goldblum saw a steady rise in his career, and by 1986 — when he was cast in The Fly — his name had substantial staying power. It was the 1990s that really established Goldblum as both a mainstay in Hollywood and a particularly funny actor known for portraying characters with dry wit and deadpan delivery.
In 1993, he played Ian Malcolm in Jurassic Park and offered up some of the classic film's best one-liners. In Independence Day (1996), he played David Levinson, the deeply sarcastic and brilliant man who sounded the alarm to help save the world.
More directly comedic performances that tapped into his signature style included The Life Aquatic with Steve Zissou (2004) and The Grand Budapest Hotel (2014). These two films — both from the dry and witty mind of Wes Anderson — seem perfectly complementary to an actor like Goldblum who is able to deliver biting humor with a straight face. While Bill Murray, who has been in almost every Wes Anderson feature film, may embody this dry, sarcastic humor, Goldblum is a close second.
Jeff Goldblum's 'Thor: Ragnarok' deleted scenes showcase his talent
The character of Grandmaster appears briefly in Guardians of the Galaxy: Vol. 2, gets a mention in Avengers: Infinity War, and has his most substantial appearance in Thor: Ragnarok. Grandmaster, who was born shortly after the start of the universe, is brother to Taneleer Tivan. He rules Sakaar and loves manipulating lesser beings into battles in his Contest of Champions, a gladiator-style arena that has imprisoned beings fighting to the near death for the pleasure of the onlooking crowds.
Grandmaster's personality is a major part of his character's motivations. He's hedonistic, charismatic, and — above all — quite funny. In fact, Grandmaster delivers some of the most hilarious lines in the film.
As one Reddit commenter points out, however, the film could have been even funnier if Goldblum's deleted scenes had made the final cut: "the deleted scenes with Jeff Goldblum's Grandmaster are even funnier than the ones that made the cut (which are amazing)." One of these cut scenes, as Collider reports, featured Thor watching a dancing hologram of Grandmaster when Bruce walks in on him, catching him viewing the bizarre clip.
While the scene would surely have been hilarious to watch, it was unfortunately repetitive to the plot: "in the scheme of things, this scene is not ultimately something that really needed to exist in the movie, especially as it rehashed a lot of the plot that was already pretty clear."
'Thor: Ragnarok' is a film full of loss and sadness
The humor that Goldblum brings to Thor: Ragnarok is especially important because the film as a whole is deeply rooted in loss. One of its most memorable scenes is especially heartbreaking. In this scene, Odin (played expertly by Anthony Hopkins) sits in a field with both Thor and Loki and tells them, "I love you, my sons."
These deeply personal moments of family trauma and healing are meaningful and intertwined to the plot of the film. The more comedic aspects — especially those provided by Grandmaster's hilarious one-liners and over-the-top antics — provide a much-needed balance to make the film one of the most enjoyable and rewatchable in the franchise.
RELATED: Why Was 'Thor: Ragnarok' Such a Hit? It 'Reinvented' Thor