'Three's Company': Behind Suzanne Somers' Final Conversation with John Ritter a Month Before His Death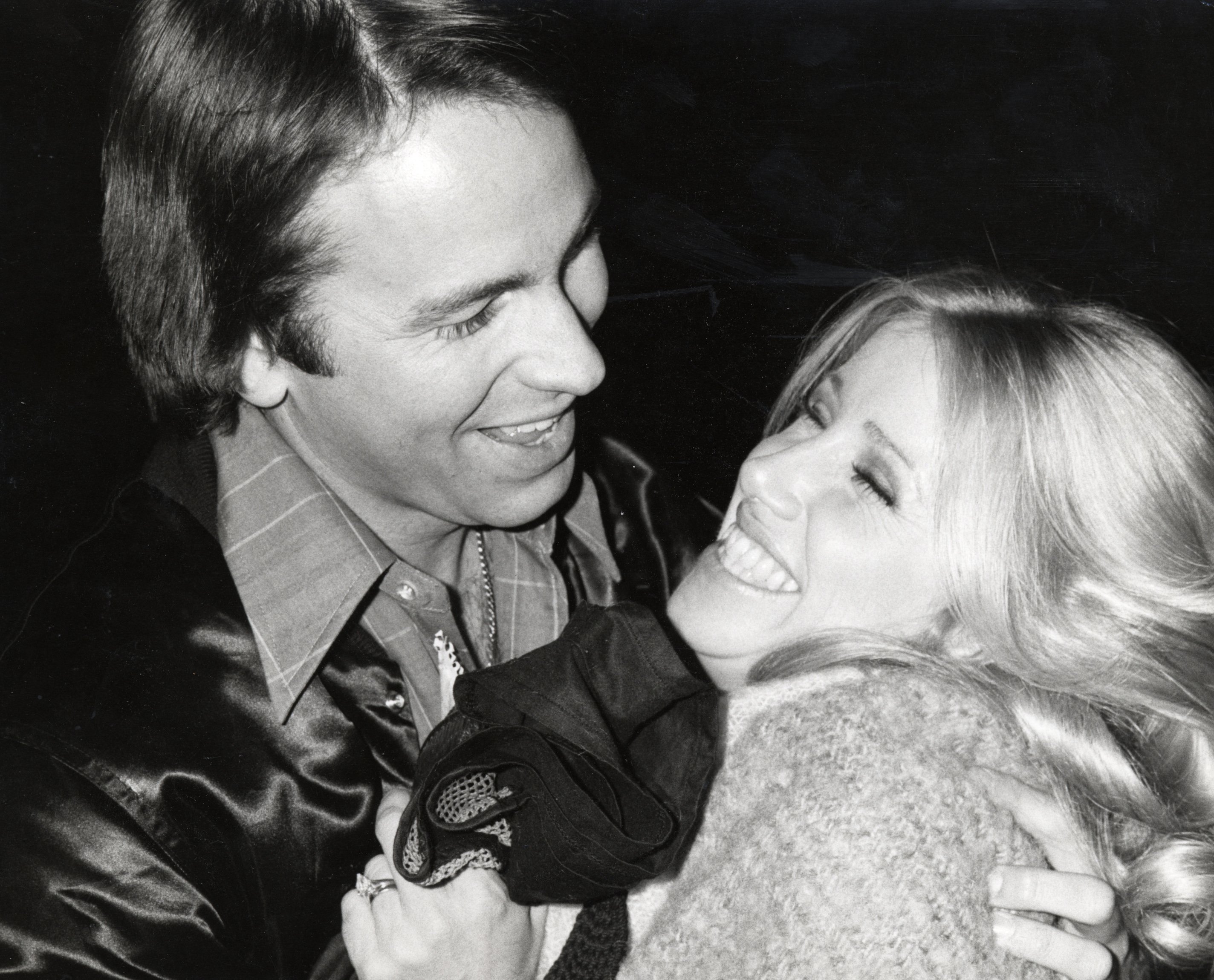 When former Three's Company star Suzanne Somers was let go in 1980 from the series after asking for a pay hike, she didn't just lose her job.
She also lost her relationships with her show co-stars Joyce DeWitt and John Ritter.
Somers never spoke with Ritter again until he called her decades after her firing.
Here's what she had to say about the one and final time she spoke with the 8 Simple Rules actor before his death from an aortic dissection at age 54.
Somers' salary dispute with ABC
RELATED: Don Knotts Said 'It Took Me a While' to Get Used to Working on 'Three's Company'
Somers asked ABC for a substantial pay raise for her role on Three's Company in 1980. The comedy starring herself as Chrissy Snow, Ritter as Jack Tripper, and co-star Joyce DeWitt as Janet Wood was only growing in popularity. The actor felt her pay should be equal to the $150,000 per episode her co-star Ritter was receiving.
ABC executives reminded her that Ritter was the star of the show and refused to offer her anything more than a $5,000 raise.
Somers, in a conversation with the Archive of American Television in 2009, blamed the show's producers for not stepping in to help Ritter and DeWitt deal with their growing resentment with her.
"It's the public who decides who's going to emerge from a show," she said. "The producers were mad that my character [Chrissy Snow] was emerging so much… But they had no idea that this character was going to come out there, too. For Joyce, it was just very hard, emotionally to take."
Her falling out with Ritter and DeWitt
The three cast mates appeared on the cover of Newsweek in 1978 featuring Ritter and DeWitt in the background of the photo with Somers prominently in the foreground in a nightie. Titled "Sex and TV," the cover photograph was not what Ritter and DeWitt had expected. Instead of a standard cast photo, the cover seemed to scream "Somers and her co-stars."
As a result, Somers' seemingly ruthless ambitions were resented by her cast mates. DeWitt felt lied to and Ritter refused to work with Somers again.
The blonde actor maintained that the show's producers knew how that Newsweek photo would ultimately look.
"The producers knew in front that they were going to feature me," she said. "but didn't tell any of us. Didn't want to create any imbalances there, get anybody's feathers ruffled.
Finally, her co-stars had had enough of what looked like an appearance as Somers' supporting cast.
"John and Joyce got upset and they went off," she recalled. "I go back behind the set and I said, 'I don't know what's happening here but it's very uncomfortable and I don't know what [the photographer is] doing.'"
Somers added, "It was just a lot of not telling the truth. John and Joyce always thought that I knew in front, and I didn't."
Their reconciliation came a month before Ritter's death
For Somers, the rift between her and her former colleagues wasn't something she could quickly shake off.
"I have a heartache, it's terrible, I still have a heartache that it ended so badly, that Joyce DeWitt to this day doesn't talk to me," she said in her 2009 interview.
Somers and DeWitt finally did speak again in 2012 on Somers' web series Breaking Through.
As for John Ritter, Somers revealed to Fox News in 2017 that the actor called her a month before his 2003 death.
Firstly, Ritter extended an olive branch to his former co-star.
"I go to the phone. I said, 'John?'" she recalled. "He said, 'Hey babe,' and I knew his voice right away. And then he said, 'I forgive you.' I had a moment of, 'Uh, you forgive me?' And then I thought, 'Be the grownup.' And so I said, 'Thanks.'"
Ritter then invited her to appear on his new comedy series.
"He said, 'I'm doing a show called 8 Simple Rules and there's a dream sequence and I want to have a nightmare, and in my nightmare, you… are in the dream.' And I said, 'Yeah, I'd love to work with you again, but… This isn't the way I want to come back, a nightmare. Really?'"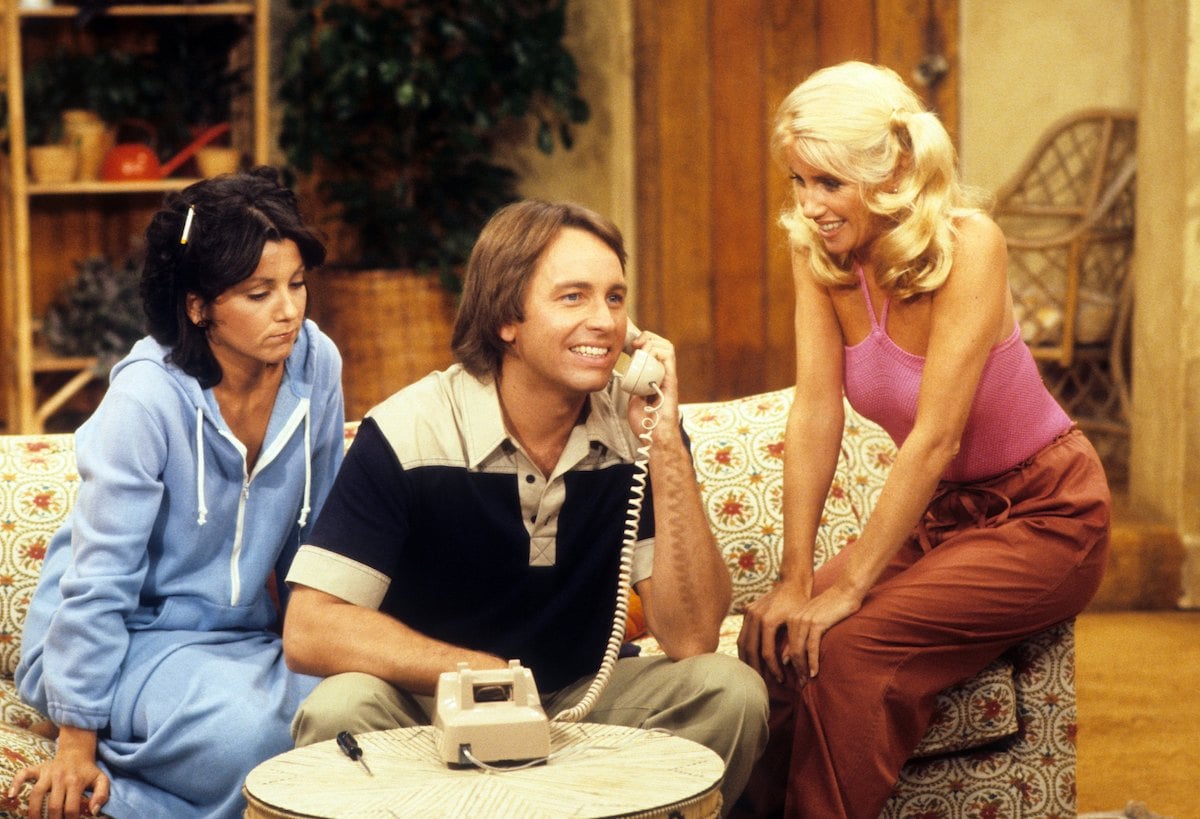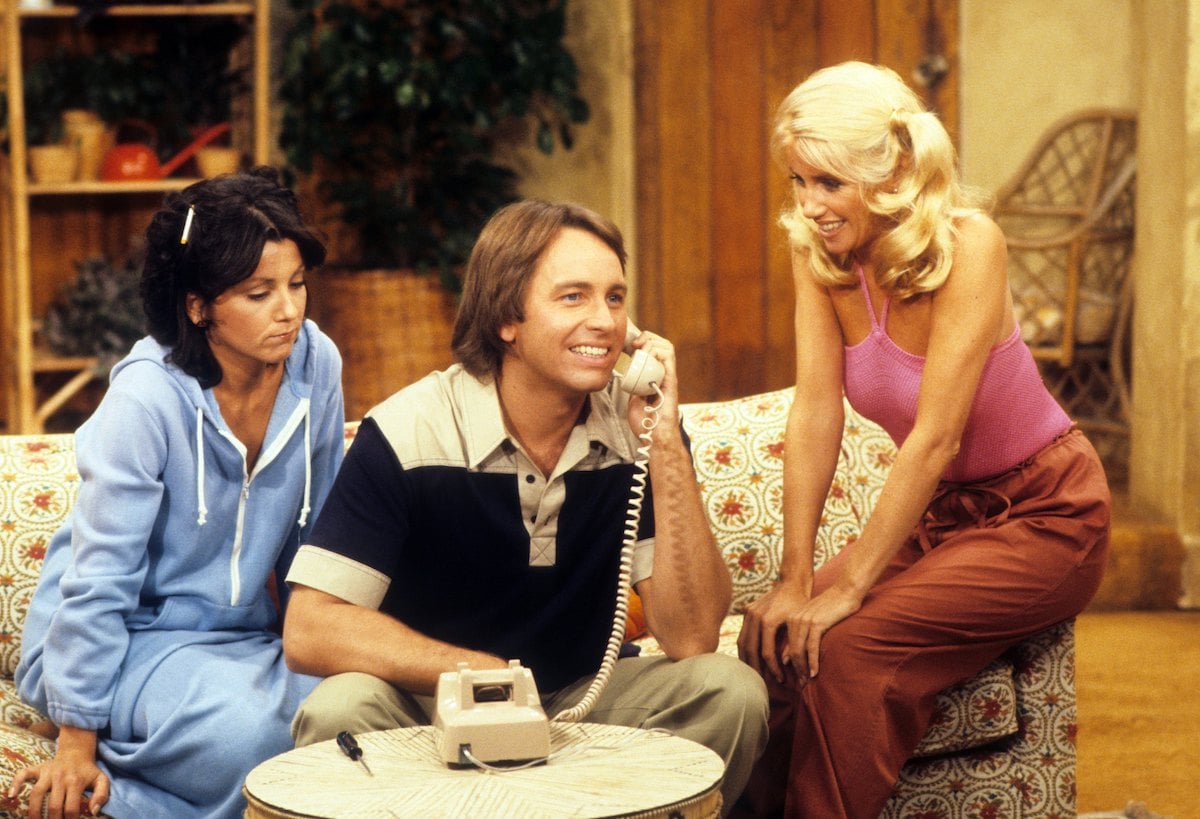 It, of course, would never come to pass but the actor was grateful to have mended fences with Ritter before his death. She suggested they indeed work together, but on "an actual project" and both agreed to look for something satisfactory.
"And a month later, he died. So there was resolution, which feels good," she admitted. "We probably would've found a project, which would've worked. I always thought Jack Tripper should've married Chrissy Snow anyway and that should be the spin off. I'm glad I had that resolution with him. Really glad."