'Three's Company' Cast Net Worth and Who Made the Most From the Show
John Ritter went on to have a lucrative career following 'Three's Company.' But there was pay inequity behind the scenes. Who made the most?
Plenty of classic TV shows have gotten renewed interest through reboots or just finding a second life (and a fresh generation of viewers) on streaming services. Of course, a lot of these series seem dated (and sometimes even offensive) by modern standards of decorum and political correctness.
One classic TV show that would likely raise eyebrows for its outdated gender norms is Three's Company. But it turns out that there were some serious questions about gender equity going on behind the scenes even in its day and time.
'Three's Company' premiered in 1976
Three's Company premiered in 1976 and had a relatively long eight-season run. It was a comedic sitcom based on the premise that a man named Jack (John Ritter) needed an affordable apartment in Santa Monica. When he found two female roommates, he pretended to be gay to make the living arrangement socially acceptable. The two roommates were Janet (Joyce DeWitt) and Chrissy (Suzanne Somers). 
The show repeated the same basic plot repeatedly for its nearly 200 episodes. But the simplicity made it familiar and comforting to its viewers. The series was wildly popular and helped launch John Ritter's career. This led to many more sitcom appearances and several film roles before his untimely death in 2003. 
The net worth of the main 'Three's Company' cast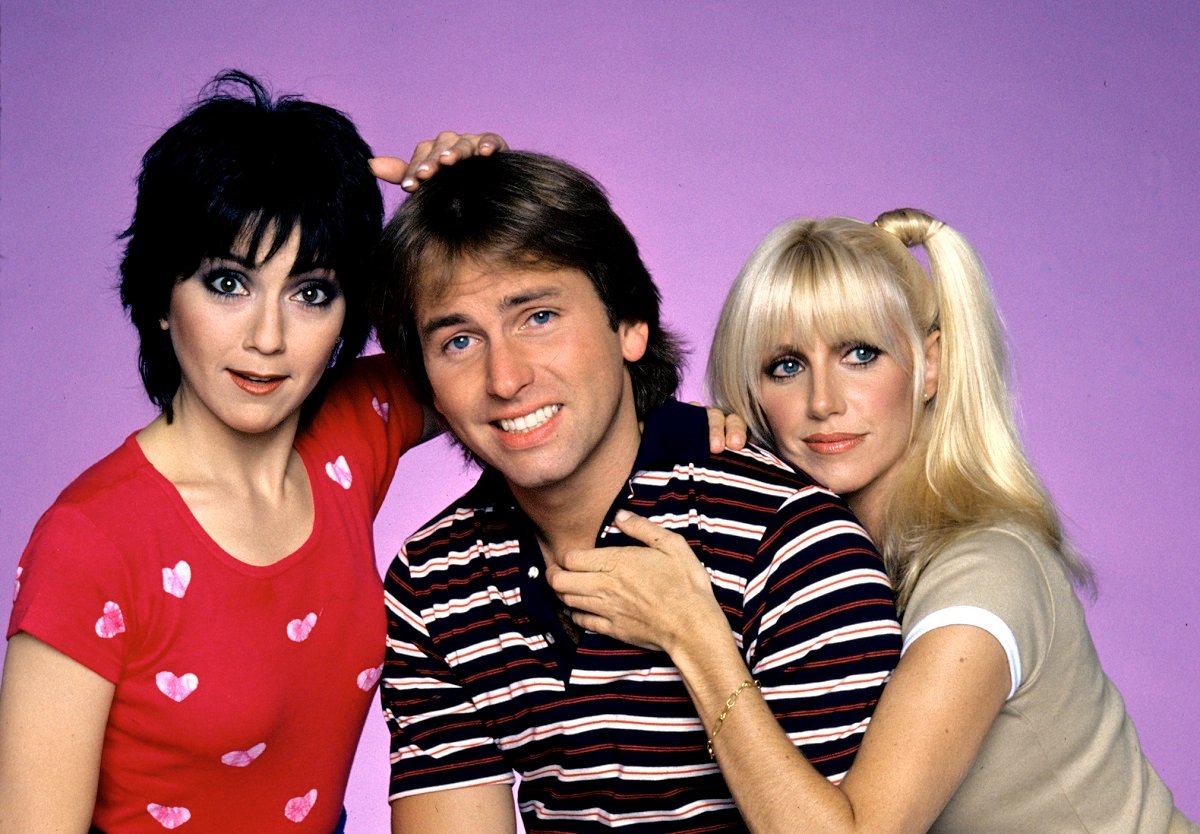 One way to measure the relative success of a celebrity is to consider their net worth. For Three's Company cast member John Ritter, who had more than 100 film and TV roles in his lifetime, his net worth was around $20 million at the time of his death, according to Celebrity Net Worth. 
That certainly eclipses the current net worth of Joyce DeWitt. She withdrew from acting for a long stretch following the show's conclusion. She did return in the late '00s. At present, she has multiple projects in production. DeWitt is worth about $4 million, according to Celebrity Net Worth. 
Meanwhile, Suzanne Somers far surpasses her former co-stars. Celebrity Net Worth estimates her current net worth at $100 million. That fortune can be attributed to not only her successful acting career (which included a substantial role in Step by Step) but also her business savvy. Somers launched a successful career in the self-help industry, publishing numerous books on alternative medicine.
Payment inequities caused behind-the-scenes drama
The title of the series highlighted the three main characters. But John Ritter was certainly paid at a rate that suggested he was the leading man. Somers took issue with this. While Looper reports she was thrilled to accept a salary of $3,500 a week when the series began, by the end of Season 4, her $30,000 salary wasn't sufficient when held up against Ritter's $150,000 payday.
When Somers attempted to negotiate a more equitable pay rate, she was fired from the show. Since then, speculation about behind-the-scenes drama and tension on the set became a notable part of the Three's Company story. 
Considering the modern-day discussion over gender disparity and pay equity in entertainment, it seems Somers was ahead of her time. She helped pave the way for current discussions of TV and film salaries.