'Three's Company': Where Is Terri Alden Star Priscilla Barnes Now?
You'd be hard-pressed to find someone who has not seen at least an episode or two of Three's Company. The show ran for eight seasons on ABC and was a hit from the very beginning. Starring the late John Ritter as Jack Tripper, a single, attractive man who moves in with two women while the three of them keep a secret from their landlord, the show never failed to give viewers laughs and entertainment.
Suzanne Somers played the role of Chrissy Snow for five seasons. After her departure, Jenilee Harrison first replaced her. However, producers felt she just wasn't quite right for the show. They phased her out, bringing Priscilla Barnes aboard in the role of Terri Alden, a level-headed, sharp-witted nurse who rounded out the cast perfectly. So, where is Barnes, who so wonderfully portrayed Terri, now?
The changing cast of 'Three's Company'
Just about everyone knows that Three's Company is a classic. Many fans still enjoy reruns to this day. For the one or two who may not have watched, the show was a bit ahead of its time, as Outsider reports. The concept of a single man living with two single women was a bit scandalous. Jack ends up sharing a two-bedroom apartment with Janet Wood and Chrissy Snow simply because the three of them need to split the rent.
In order to convince the landlord to allow their unique accommodation, they tell him that Jack is gay. Joyce DeWitt portrayed Janet, with Somers as the ditzy Chrissy. The trio worked well for several years. Somers was eventually fired from the show. After Harrison didn't work out in the role of her cousin, Cindy, Barnes joined the cast.
She was perfect as Terri Alden. Although she was different from the characters that Somers and Harrison played, audiences loved her. Barnes said at the time, "I'm glad the producers don't want me to play dumb, because I'd always be compared to Suzanne."
Where is Priscilla Barnes now?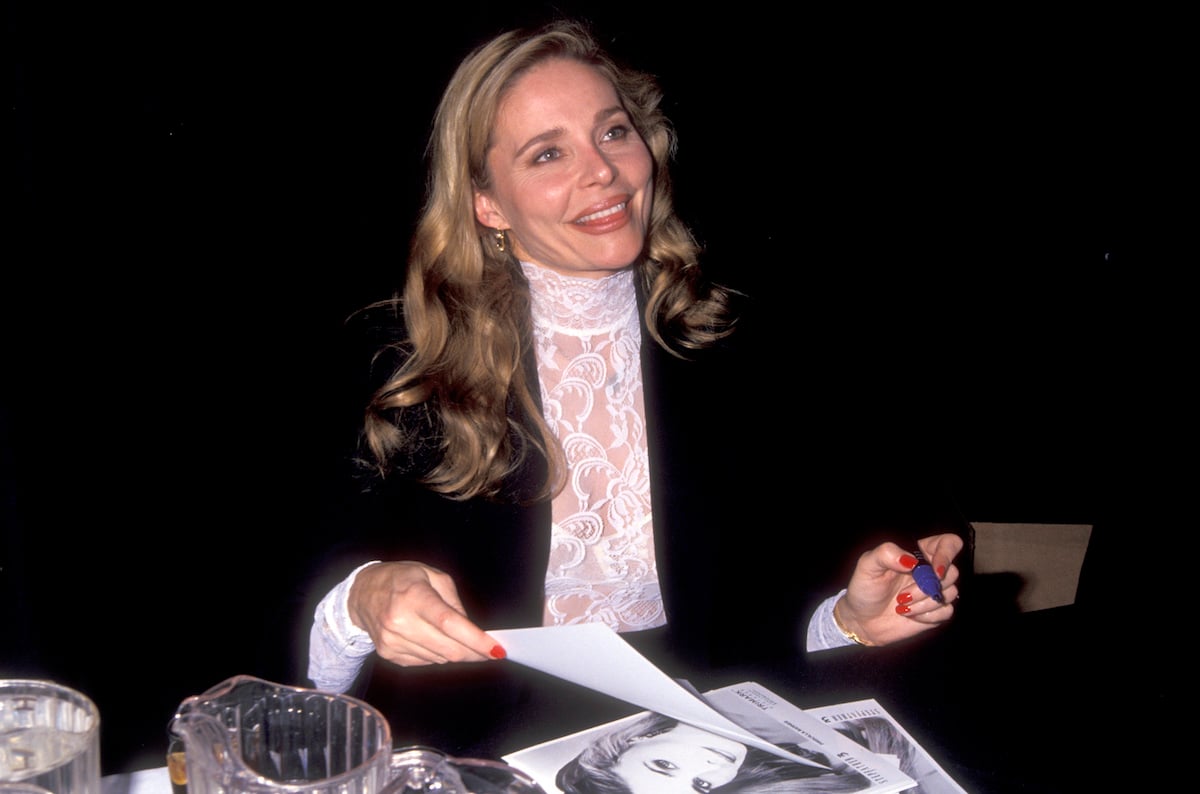 Three's Company ended in 1984. Since then, many fans have wondered where Barnes is these days. According to Best Life, the actor hasn't faded into the background. MarriedBiography reports that the pretty blonde is married to fellow actor Ted Monte and happily living in LA.
Barnes has remained close with several of her Three's Company co-stars. Even after all of these years, the Licence to Kill star still adores acting, happy with the career path she chose at a younger age. Although Barnes doesn't look back fondly at her time on the sitcom, she knows it was an important time in her life, one that made her a household name and paved the way for many opportunities afterward. 
What has Barnes done since 'Three's Company' ended?
Barnes has certainly been busy in the years since the show ended. Her active career has seen her take on many roles. Her acting credits include several TV movies, including Perfect People and The Wild Women of Chastity Gulch. She has also done several other shows, such as Murder, She Wrote, and Hotel.
More recently, fans will remember Barnes from her work on the rom-com series Jane the Virgin, playing the character of Magda Andel for over 30 episodes. Also on Barnes' resume? Some work in horror films, including The Devil's Rejects and Witch Academy. Looks like the actor who we came to know and love all those years ago has many talents.