Tia Mowry Played Both Twins in 'Twitches' at 1 Point, and It Took Tamera Mowry Over a Decade to Reveal That
Tia and Tamera Mowry played twins in a few projects, and 'Twitches' is a fan-favorite. But a big behind-the-scenes switcheroo was revealed in 2018.
Tia Mowry and Tamera Mowry are two of the most well-known actors out there, especially for fans of 1990s comedy. After Sister, Sister, the two went on to still have really successful careers, diving into different things as they got older. Both have stayed with acting, with Tamera Mowry spending almost seven years co-hosting The Real. 
One of their biggest TV movies they did together was Twitches on Disney Channel. And it wasn't until a couple of years ago that Tamera shared a major behind-the-scenes secret. 
Tia and Tamera Mowry starred as twin witches in 'Twitches' on the Disney Channel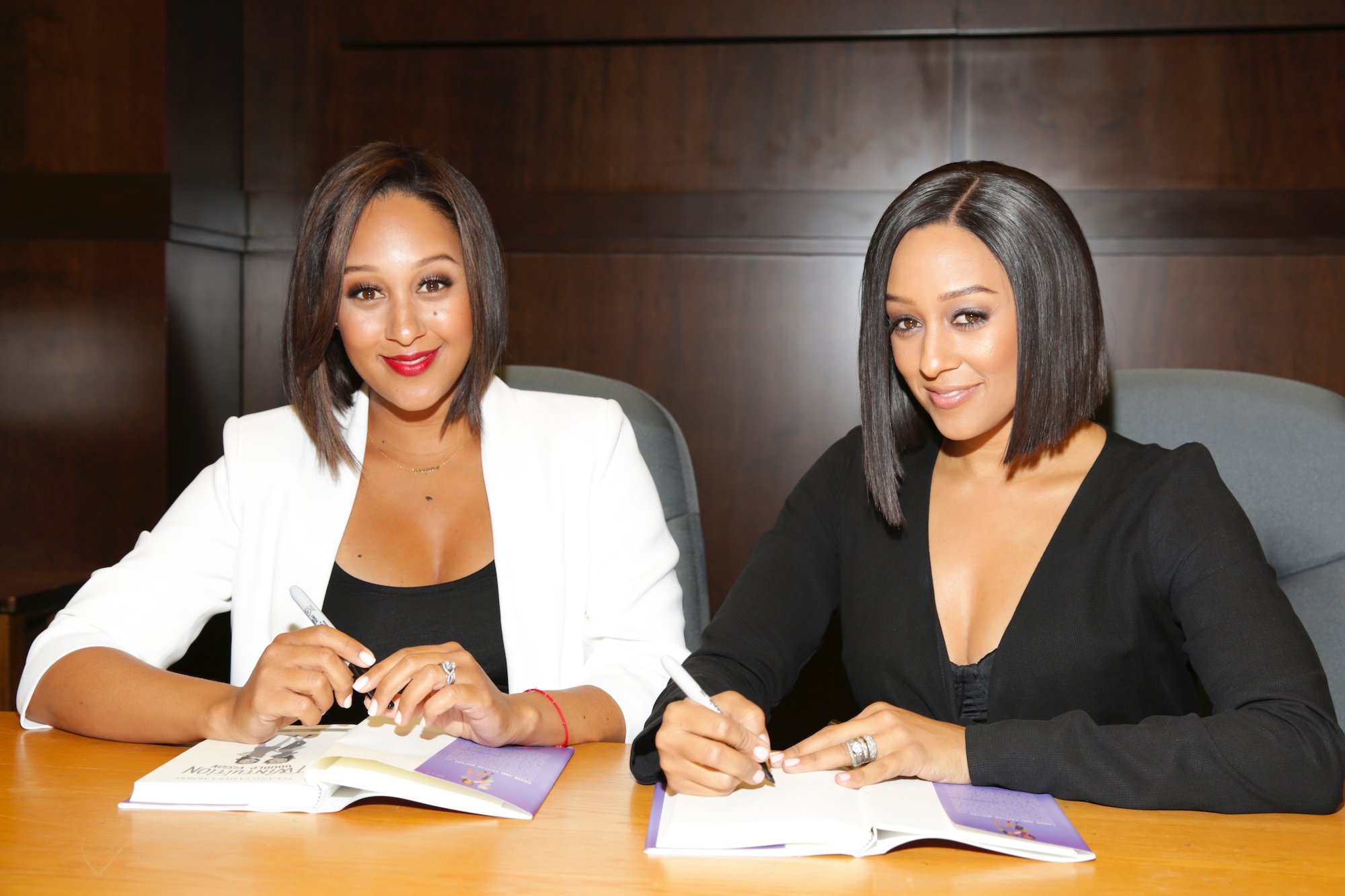 Sister, Sister ran from 1994 until 1999, and then the sisters acted in the movie Seventeen Again with their younger brother Tahj Mowry in 2000. In 2005, the two starred together again in the Disney Channel Original Movie Twitches. 
The movie focused on Alex (Tia Mowry) and Camryn (Tamera Mowry). Alex is a night owl who enjoys writing and being a bit more introverted. She's lived a modest life thus far and is very grounded and down to earth. Camryn on the other hand is spoiled, a morning person, and a painter. She grew up with rich parents and is very outgoing. They are twins but grew up separately. It's not until their 21st birthday that they meet and realize they even have a twin. 
They are both witches and come from the kingdom of Coventry, which is under attack. The movie is about them learning from each other (as well as getting to know one another) and their fight to save their mother and home dimension. There's also a sequel, Twitches Too,  which came out in 2007.
A couple of years ago, Tamera Mowry revealed that Tia played both of their parts in one scene
Up until 2018, most people thought they played their respective roles throughout the whole movie; why would they think otherwise? That was, until Tamera Mowry dropped a big behind-the-scene tidbit on The Real. During an episode, a fan sent in a question regarding Twitches and if there was a mini Parent Trap twin moment. 
"I was rewatching Twitches, and I noticed that for the birthday party scene, Tia arrives at the party playing Tamera's part," the fan wrote, describing Camryn's 21st birthday party scene. "Was I hallucinating? Or was there a switcheroo? Because I can tell my sisters apart really well. It's been nagging me for a while." 
Tamera was very shocked and admitted for "the first time… on national television" that Tia played both of their roles in that one scene.  
"Yes, it was a switcheroo. That was — girl, you're good — Tia was playing me," Tamera said. "And it's because I was doing a show on Lifetime called Strong Medicine. And the schedule wasn't working, but I really wanted to do the movie. So they asked Tia, they said, 'Would you be Tamera for two days?' And she was like, 'Sure, why not? You know, that's my twin, I can do it.'"
Tamera Mowry explained how Tia had to wear a fake mole and sport a curly hairstyle to morph into Tamera's role of Camryn, as opposed to Alex. Tamera said that Tia didn't like having her hair curly at the time (Alex's hair was straight in the movie) and so she thanked her sister for doing that. 
Could there be a 'Twitches 3'?
The fact that that secret lasted 13 years before it was brought to either of the sisters publicly is pretty impressive. And if you watch the scene, it's very hard to tell. They are identical twins, so that makes sense. 
The movies were really enjoyable and the prospect of a third film has floated around the internet for a while now. Even after more than 10 years, and Tamera Mowry is down for it. 
In June, during an Instagram live, Tamera shared that someone posted about a Twitches 3 on Twitter, and she messaged them about it. 
"I DM'd him. I did one of this—if you're watching now Donoven, I'm down," Tamera Mowry said.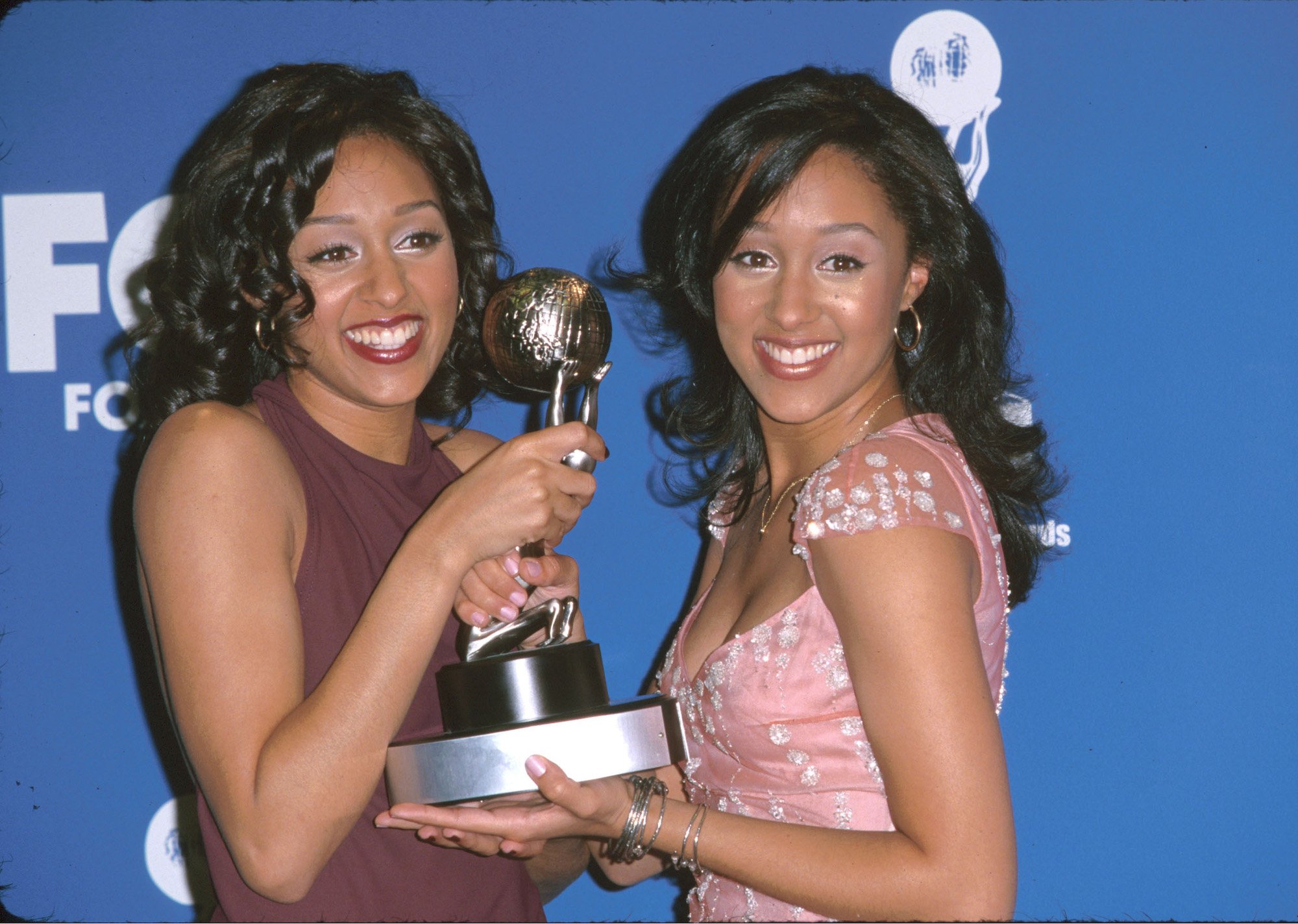 She shared that Tia has been in conversation with her about it too; they've contemplated what it could cover and if they'd do it. 
"What y'all didn't know, my sister and I were already kind of like working on a Twitches 3, kind of, a situation," she said. "The thing is, I'm busy. She's busy. But I promise we're going to do something together. I don't know what it is, but we are going to do something."
Fans have even brought up Chloe x Halle to take up a new generation of Twitches, which the singing/acting duo are down for too. 
"Y'all don't know how much we love Tia and Tamera and y'all don't know how much we love Twitches," Chloe Bailey said on an Instagram Live as well. "Now, they look so good I don't think they could play our moms."
They shared that the Mowrys would probably be aunts to Chloe and Halle Bailey, and they might have a little trouble deciding who's the sun and who's the moon. Regardless, it could bring fans a lot of joy to get a third film. Fingers crossed for the next spooky season.