Tia Mowry Says She Was Once Told Didn't 'Look Black Enough' and Should Go For a 'Latina Role'
Now that Sister, Sister is on Netflix, many people are revisiting the iconic 1990s sitcom starring twin sisters Tia and Tamera Mowry. In light of this, Tia has been extremely candid recently about the experiences that she and her sister went through, as well as what she went through herself, in regard to being women of color in the entertainment industry. In a new video on her YouTube show, she talked about the struggle of being an actor of color and told things about herself and her ethnicity.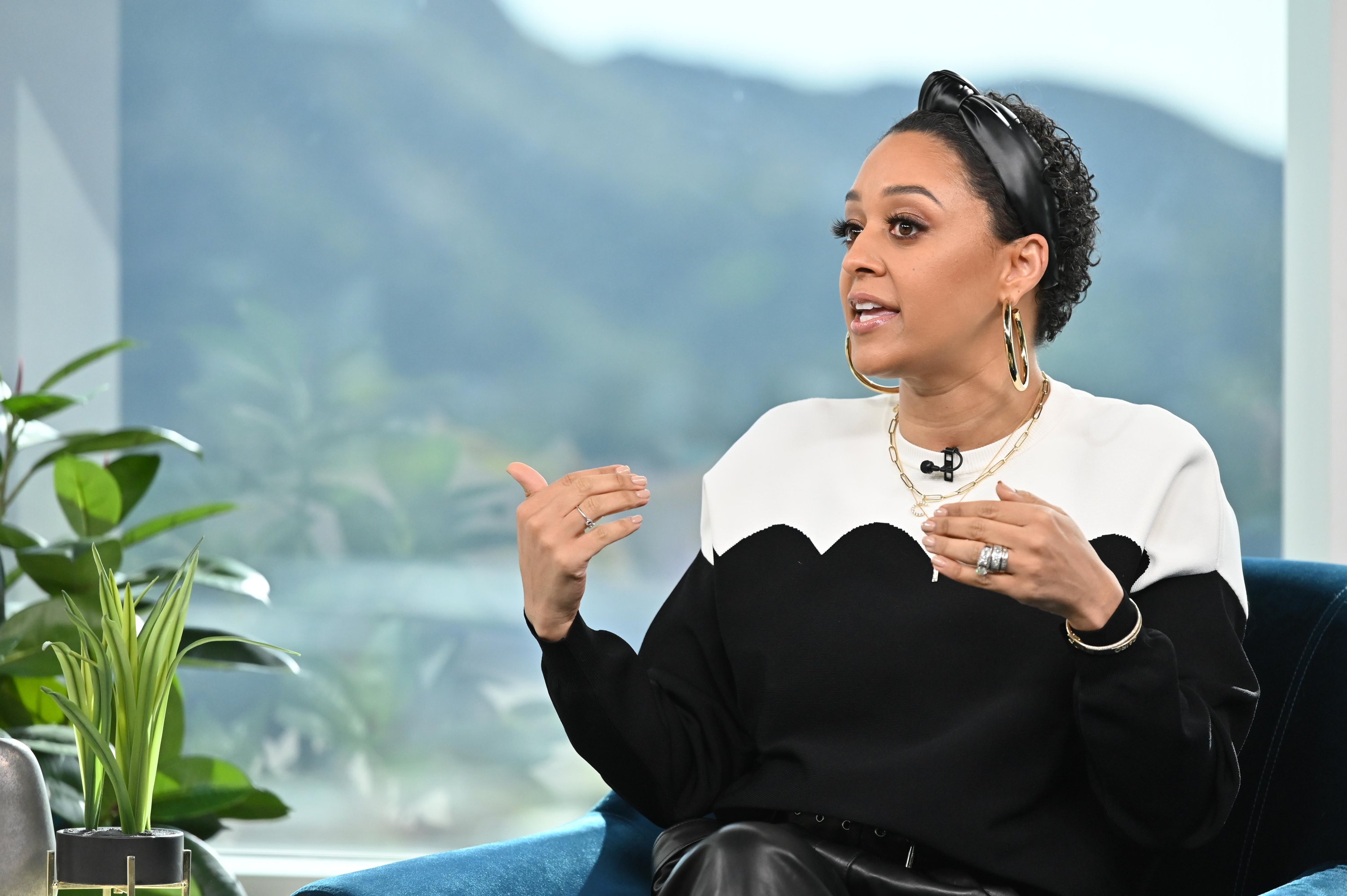 The 'Sister, Sister' star now stars in Netflix's 'Family Reunion'
In a video on her YouTube channel, Tia Mowry's Quick Fix, the actress talked about her experience in the Hollywood. From her Sister, Sister days, to her current role on Netflix's Family Reunion, she goes into detail.
Family Reunion stars Mowry, Loretta Devine Richard Roundtree, Talia Jackson, Isaiah Russell-Bailey, Cameron J. Wright, and Jordyn Raya James. The show chronicles a family from Seattle who moves down to Georgia to stay with family.
Also, Sister, Sister is now streaming on Netflix, landing on the streaming giant as a part of a crop of iconic Black sitcoms that are now on the service.
Tia Mowry gets candid about industry struggles
Though the Mowry sisters are known for their trademark curly hair, Tia admits that she was insecure about her hair because not many people looked like her in the media. It made the sisters straighten their hair in the later years of Sister, Sister, and their later projects.
"I had curly hair and what was interesting was once my sister and I got older and we wanted to be viewed as 'sexy,' we would straighten our hair," she explained, as reported by The Jasmine Brand. "I went on to do so many other television shows and I would always wear my hair straight because I was insecure about my curly hair. These insecurities came because I didn't see these images, meaning women with curly hair and their natural hair, being portrayed as beautiful."
RELATED: 'Sister, Sister' Was Inspired By Creator Kim Bass' Real-Life Twin Sisters (Exclusive)
She also noted that some of the powers that be thought that she wasn't "Black enough" for certain roles and should portray a Latina. Mowry chalks it up to them not having a grasp on the many forms of the Black experience.
"I've been told I'm not Black enough, which was very odd and weird to me," she said. "You don't look Black enough. I think you would fit more of the Latino role.' It's like, what? These were casting directors who did not understand the different shades of Black culture."
Mowry did not let this deter her at all though. It actually inspired her to work even harder. "How I was treated is why I built my work ethic," she added. "Nothing came easy to me. I always had to work harder than. I've always had to be better than average. And I guess if I didn't go through what I had gone through or if I didn't see what I had seen when I was a child, I don't think I would be where I am today, which is a hard freaking worker. Because guess what? It's hard to outwork someone."