'Tick, Tick…BOOM!': Andrew Garfield and Alexandra Shipp Made Lin-Manuel Miranda Cry in Their Audition
You know you've done a good job in an audition when the director tears up. Tick, Tick…BOOM!'s Andrew Garfield and Alexandra Shipp did just that in their final audition for director Lin-Manuel Miranda. In the movie musical, Garfield and Shipp play lovers Jon and Susan. Jon, of course, is the late Jonathan Larson, creator of RENT. And they clearly did a good job of convincing Miranda they should be cast together.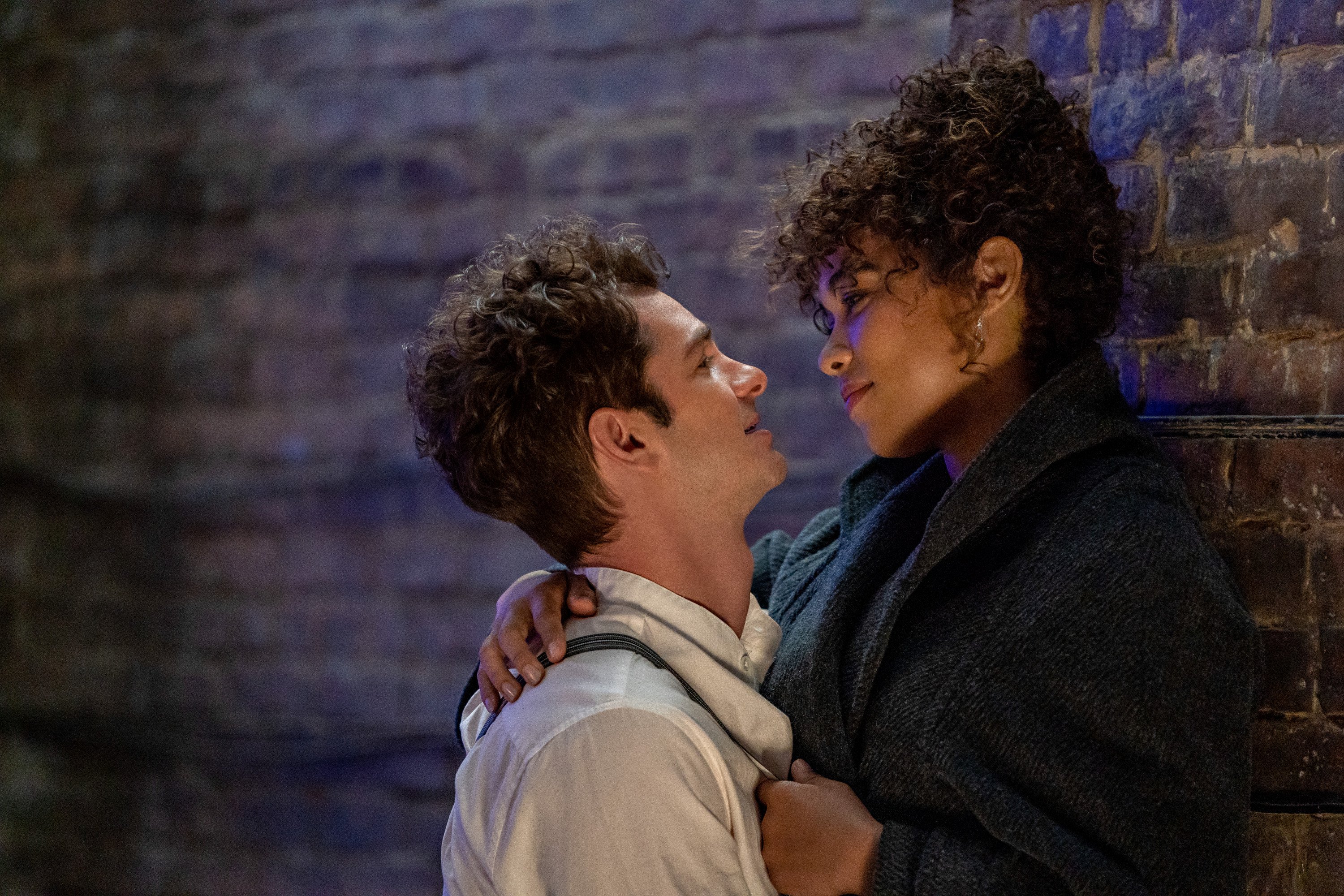 'Tick, Tick…BOOM!': Andrew Garfield and Alexandra Shipp's last audition was powerful
In Tick, Tick…BOOM!, Jon feels the need to keep trying to make his artistic dreams a reality while he watches Susan (a dancer) begin teaching dance instead of pursuing her dance dreams. His best friend/roommate, Michael (Robin de Jesus), leaves the arts altogether for a lucrative corporate job. And making him feel even more pressure to create as fast as he can is the AIDS epidemic ravaging through New York City's theater community at the time.
The chemistry between Jon and Susan was important when casting. And Miranda was moved by The Social Network star and Shipp's final audition. Shipp shared the story in an interview with Nylon. She said:
"For my final audition for Tick, Tick…BOOM!, Lin couldn't make it to L.A., so we got him on Skype, and Andrew and I in a room together, and we did our lovers' quarrel scene. After we finished the last take of it, we both turned to Lin and he was crying. … He was like, 'That was really great.'"
Alexandra Shipp's 'Tick, Tick…BOOM!' audition was 'embarrassing'
Shipp said bringing Miranda to tears gave her a confidence boost.
"I felt that if I can make Lin cry on Skype, I was doing my job," she said. "I called my agents afterward, and I was like, 'Look, even if I don't get this job, I did something that I'm very proud of.' It's really hard to get emotion through a Skype! Being able to have that experience with none other than Lin-Manuel Miranda was so triumphant. I was like, 'I don't need the job. I already did it.'"
Of course, she did get the job. But she wasn't sure she would after her first audition. Shipp told James Corden on The Late Late Show she was so embarrassed by her first audition, she couldn't even show it to her mother. She sang one of the movie's biggest songs, "Come To Your Senses," but with a twist. Shipp said:
"I added a little sauce onto it. I was like, let me just go really hard in the paint and give him this R&B version. I worked it out with a piano player, and I sent him this tape that is so embarrassing. My mom was like, 'Can I see the tape? Can I watch it back?' And I was like, 'You will never see this tape.'"
Lin-Manuel Miranda cast Andrew Garfield in 'Tick, Tick…BOOM!' before he knew he could sing
In her interview with Corden, Shipp said she's auditioned for movie musicals before. But she's never booked them because her voice didn't sound "classically theater." Luckily, that's not what Miranda was looking for for Tick, Tick…BOOM!, although the cast does have a slew of theater stars like Vanessa Hudgens, Joshua Henry, Laura Benanti, MJ Rodriguez, and more.
Miranda knew he wanted Garfield to play Larson after seeing him in Angels in America on Broadway. But the Hamilton creator had no idea if Garfield could sing. He took a chance, and it paid off. Screenwriter Steven Levenson told Vogue he was surprised by how good Garfield's singing was.
"When Lin first brought up Andrew, I was like, 'Can he sing?' And Lin was sort of like, 'No, but he's going to learn how,'" he said. "When I finally arrived on the set and heard the playback of him performing one of the songs, I honestly thought it was somebody else because I couldn't believe the power and the confidence in his voice. There was a beautiful singer in there that Lin saw from the beginning."
Tick, Tick…BOOM! is now in select theaters and will debut on Netflix on Nov. 19.