'Tick, Tick…Boom!': Andrew Garfield Explains Why He Had a Shoe Thrown at His Head By Lin-Manuel Miranda
In a year crowded with movie musicals, Lin-Manuel Miranda's Tick, Tick…Boom! is on everybody's lips. Andrew Garfield isn't typically a name quickly associated with musical theatre on the silver screen, although that didn't stop him from delivering a marvelous performance. Garfield recently explained why Miranda threw a shoe at him on the Tick, Tick…Boom! set.
Andrew Garfield plays Jonathan Larson in 'Tick, Tick…Boom!'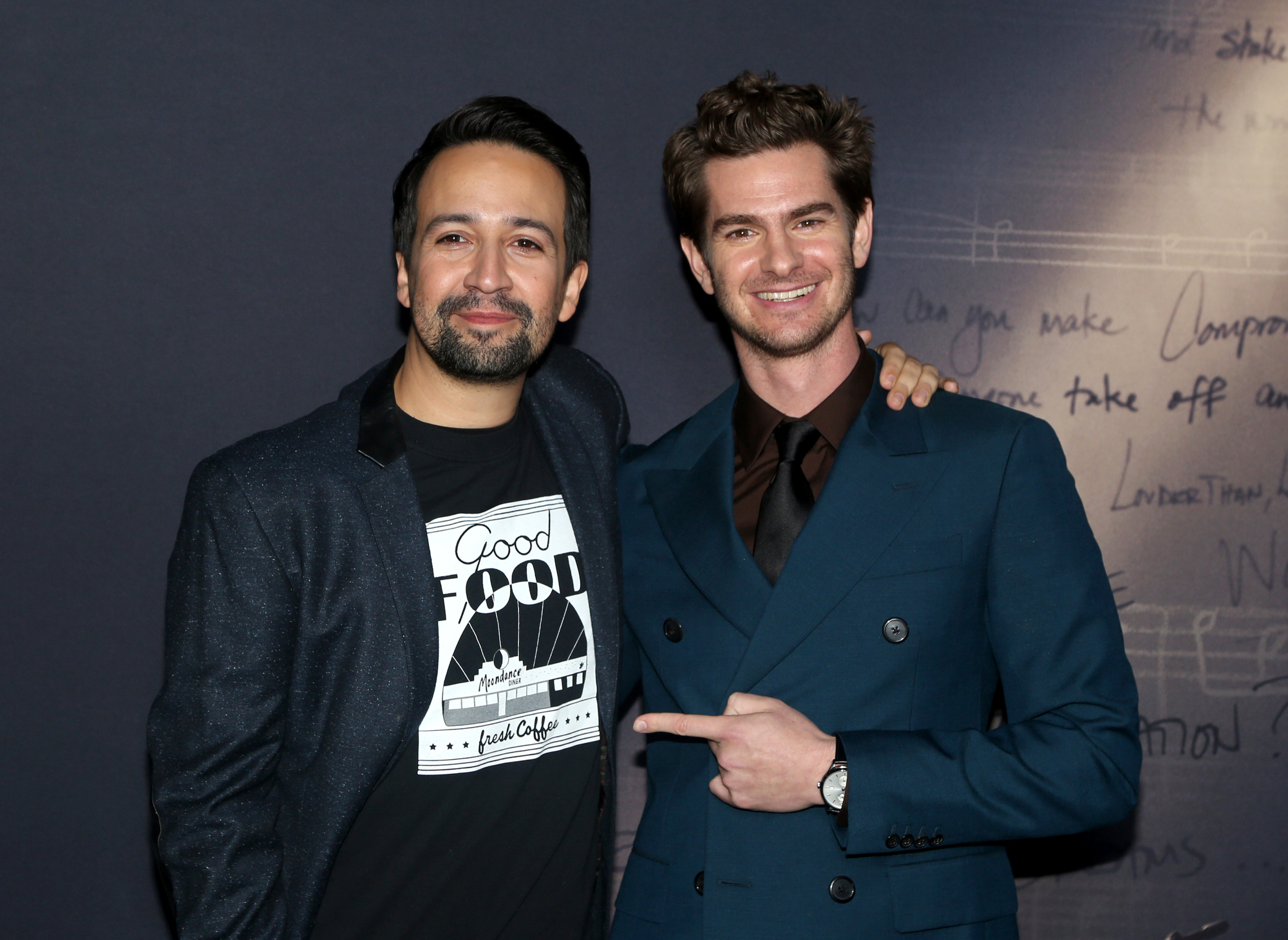 Tick, Tick…Boom! follows Jonathan Larson (Garfield) as he's approaching his 30th birthday in the early 1990s. He's a very promising theater composer who dreams of being the industry's future. However, he's terrified of ruining what he views as his only chance to achieve his dreams.
Meanwhile, he tries to juggle his friendship with his best friend, Michael (Robin de Jesus), and his relationship with his girlfriend, Susan (Alexandra Shipp). Tick, Tick…Boom! explores Laron's story, music, and his legacy through an examination of this particular time of his life.
Lin-Manuel Miranda threw a shoe at Andrew Garfield on the set
The Los Angeles Times interviewed Garfield, Javier Bardem, Peter Dinklage, Benedict Cumberbatch, Oscar Isaac, and Jared Leto about their big performances of the year. Garfield talked about his experience filming Tick, Tick…Boom!'s biggest moments. He also reflected on what it was like to work with Miranda on his first film behind the camera.
"With Lin-Manuel Miranda … it's his first movie that he's ever directed," Garfield said. "There's this self-belief that he has, which is so stunningly infectious and beautiful. I'd never sung before. And I remember the first time I sang in front of him, he threw a shoe at me … in a nice way."
Garfield continued: "I had to just belt out these numbers, because that was my duty to Jon [Larson]. Even if I sounded like pure s***, I had to act as if I sounded like a f***ing rock god angel. And Lin whispers to me after he threw his shoe, which barely missed my head: 'Whoever gave you the idea that you couldn't do certain things, I want to find them. And I want to have some stern words with them.'"
"Like your best friend at 7 who just wants you to realize yourself fully," Garfield said.
Andrew Garfield is getting Oscar buzz for 'Tick, Tick…Boom!'
Garfield is getting a plethora of Oscar buzz for his Tick, Tick…Boom! performance as Jonathan. He already earned a Golden Globes nomination for Best Performance by an Actor in a Motion Picture, Musical or Comedy. Many critics and analysts have him as a frontrunner for who deserves to take home the award.
Garfield previously earned an Oscar nomination for Best Performance by an Actor in a Leading Role in 2016's Hacksaw Ridge. He lost the Oscar gold to Casey Affleck for Manchester by the Sea. Tick, Tick…Boom! is another opportunity for the actor to secure a win for an incredibly tender performance.