'Tick, Tick Boom' Soundtrack Includes All of These Must-Listen Jonathan Larson Songs, Including '30/90′ and 'Come to Your Senses'
The year 2021 is filled with musicals. In the Heights, Annette, Dear Evan Hansen, Tick, Tick Boom, and the upcoming West Side Story are just some examples of movies bringing the musical theatre stage to the silver screen. Audiences enjoy hearing the songs they love blaring through movie theater speakers. Additionally, many of the tracks have a cinematic uplift to translate to the medium. The Tick, Tick Boom movie soundtrack is coming, and here are all of Jonathan Larson's songs you can expect on it.
What is the plot of 'Tick, Tick Boom?'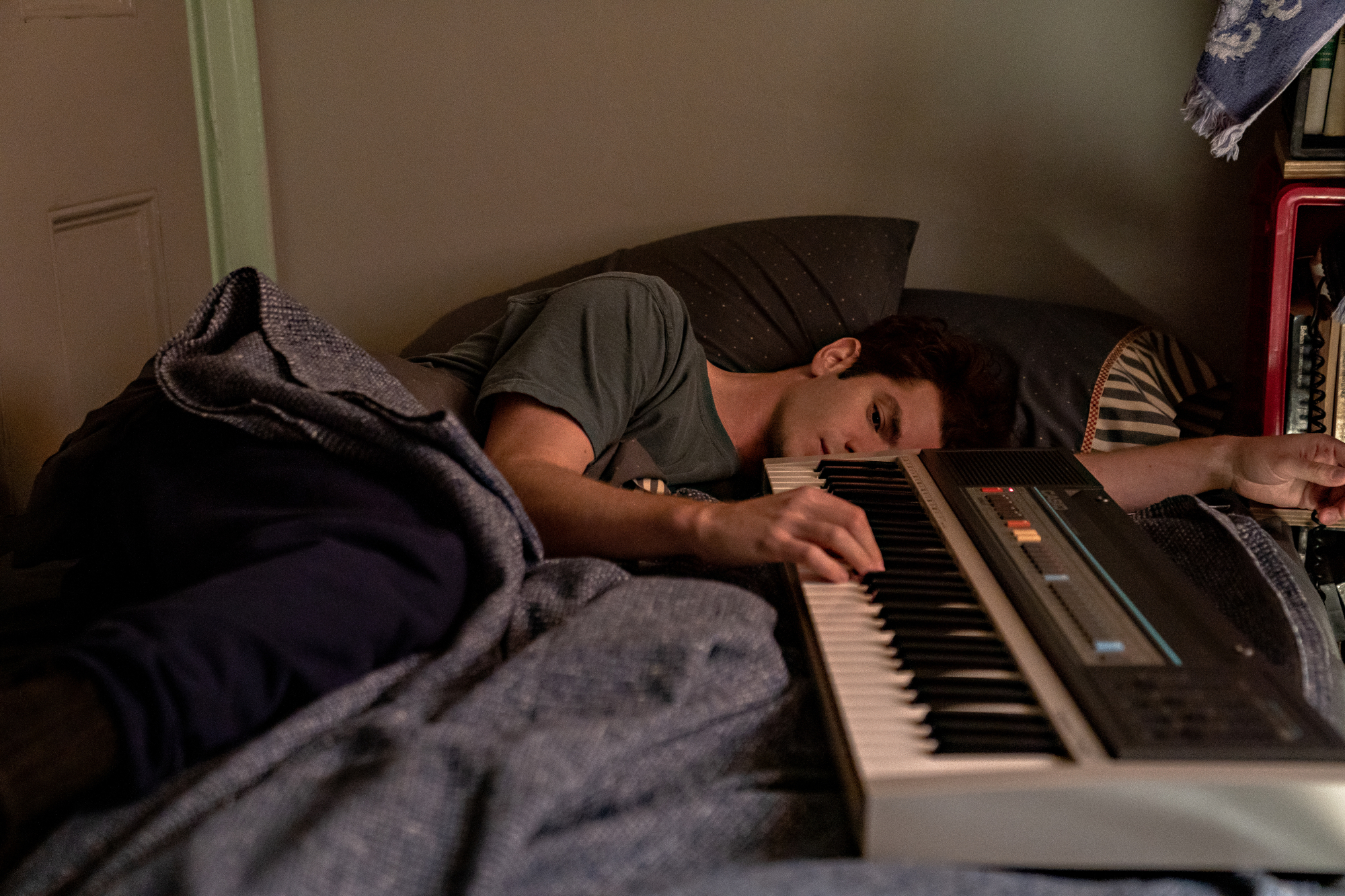 Tick, Tick Boom is an adaptation of Larson's autobiographical musical. The film starts with a message that everything is true, except for what Larson himself made up. Tick, Tick Boom is set against the AIDS epidemic and acts somewhat as a real-life prequel to Larson's musical Rent. The Amazing Spider-Man actor Andrew Garfield stars as Larson.
The plot follows Larson, a young composer who's a server at a New York diner in 1990. He has dreams of becoming the future of musical theatre. Larson spent the last eight years of his life writing Superbia, but now he must showcase his work for theatre producers to see. The pressure is starting to mount with his best friend, Michael (Robin de Jesús), and his girlfriend, Susan (Alexandra Shipp). Now, Larson must decide what's most important.
The 'Tick, Tick Boom' soundtrack is full of Jonathan Larson's hits
Tick, Tick Boom features a wide array of songs that are sure to delight musical theatre fans. Larson's music and lyrics are kept intact, but they are appropriately adapted for the film medium. The songs feature engaging lyrics and wonderfully constructed arrangements that draw the audience deeper into Larson's story. Garfield's vocal performances are sure to impress viewers who are more familiar with his previous big Hollywood projects.
"30/90"
"No More"
"Boho Days"
"LCD Readout"
"Johnny Can't Decide"
"Sunday"
"Play Game"
"Sextet"
"Therapy"
"Swimming"
"Come to Your Senses"
"Real Life"
"Why"
"Louder Than Words"
Lin-Manuel Miranda makes his directorial debut with a love letter to Jonathan Larson
Lin-Manuel Miranda is a huge name in entertainment. He continues to impress industry peers and audiences with each project that he's involved in. 2020's Hamilton offered the world an opportunity to experience Broadway even after the coronavirus (COVID-19) pandemic shut down the entire industry. Next, In the Heights brightened the world with its joyous energy. There was some backlash around the diversity of its cast, but critics and audiences praised the movie's quality.
Tick, Tick Boom is Miranda's directorial debut in a love letter to Larson. Miranda, Garfield, de Jesús, and Shipp all expressed at the world premiere Q&A how humbling of an experience it was to work on the project. Tick, Tick Boom was partly filmed during the coronavirus pandemic, but that didn't stop them from creating the best film that they possibly could.
Tick, Tick Boom is now out in theaters. It's available on Netflix starting Nov. 19.