Tiffani Thiessen Kissed Luke Perry in Front of Her Then-Boyfriend, Brian Austin Green on 'Beverly Hills, 90210'
On-screen kisses happen often but that doesn't make them any less awkward for the actors involved. When Tiffani Thiessen joined the cast of Beverly Hills, 90210, her first on-screen lip-lock wasn't the most pleasant experience. Sure, she'd kissed Mark-Paul Gosselaar as Kelly Kapowski on Saved by the Bell but things got complicated on Beverly Hills, 90210. 
Tiffani Thiessen joined 'Beverly Hills, 90210' after Shannen Doherty's exit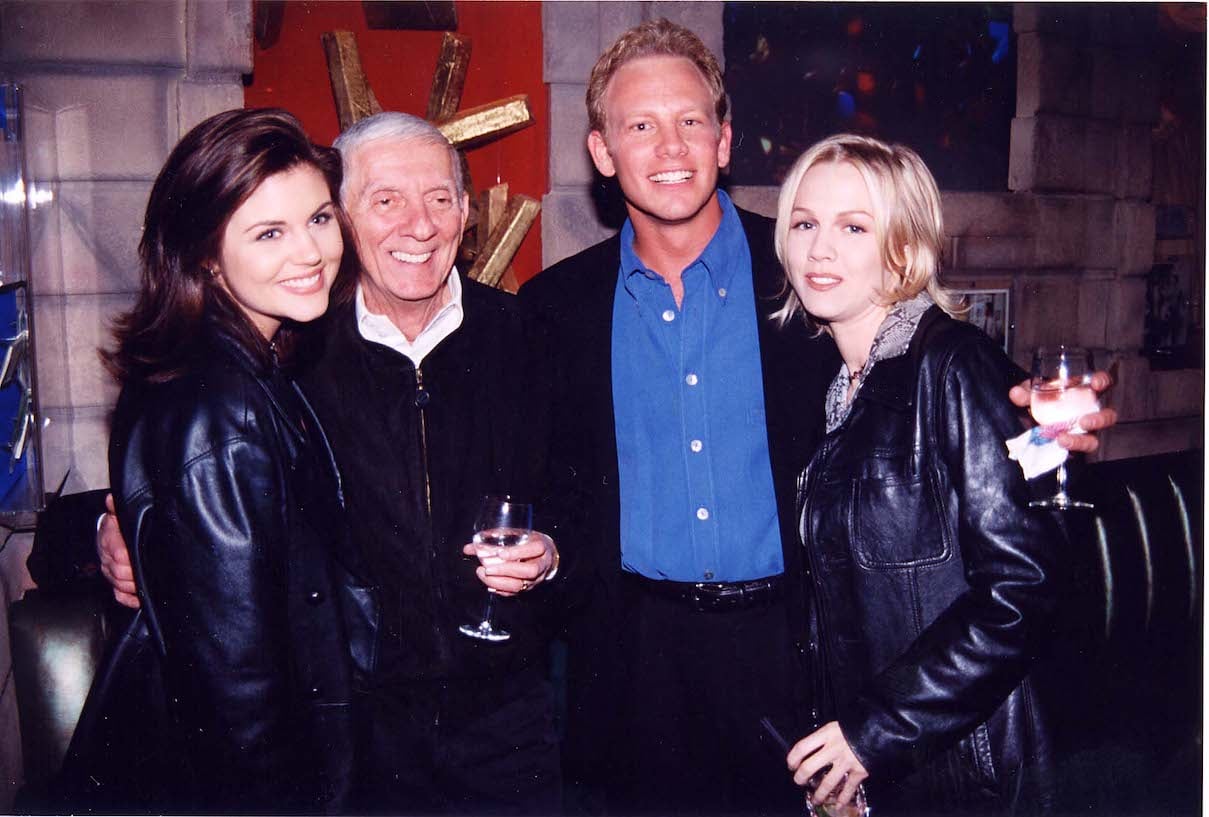 Thiessen, now 47, traded Bayside for West Beverly. After Saved by the Bell went off the air in 1993, producers on Beverly Hills, 90210 hired her to play Valerie Malone. The show's new "bad girl," Thiessen's character replaced Shannen Doherty's Brenda Walsh following her abrupt exit in 1994. 
After the series finale, Thiessen told Entertainment Weekly she'd been uncomfortable with all the talk of her taking Doherty's place when she'd initially joined the cast. 
"At first, I did all my interviews, and it was always, 'How do you feel about replacing Shannen Doherty?' It was hard. I wasn't replacing anybody," she said. 
But fans couldn't help compare Thiessen and Doherty's characters. They were both there to shake things up with their bad girl personas. 
Tiffany Thiessen's 'Beverly Hills, 90210' kiss happened in front of her then-boyfriend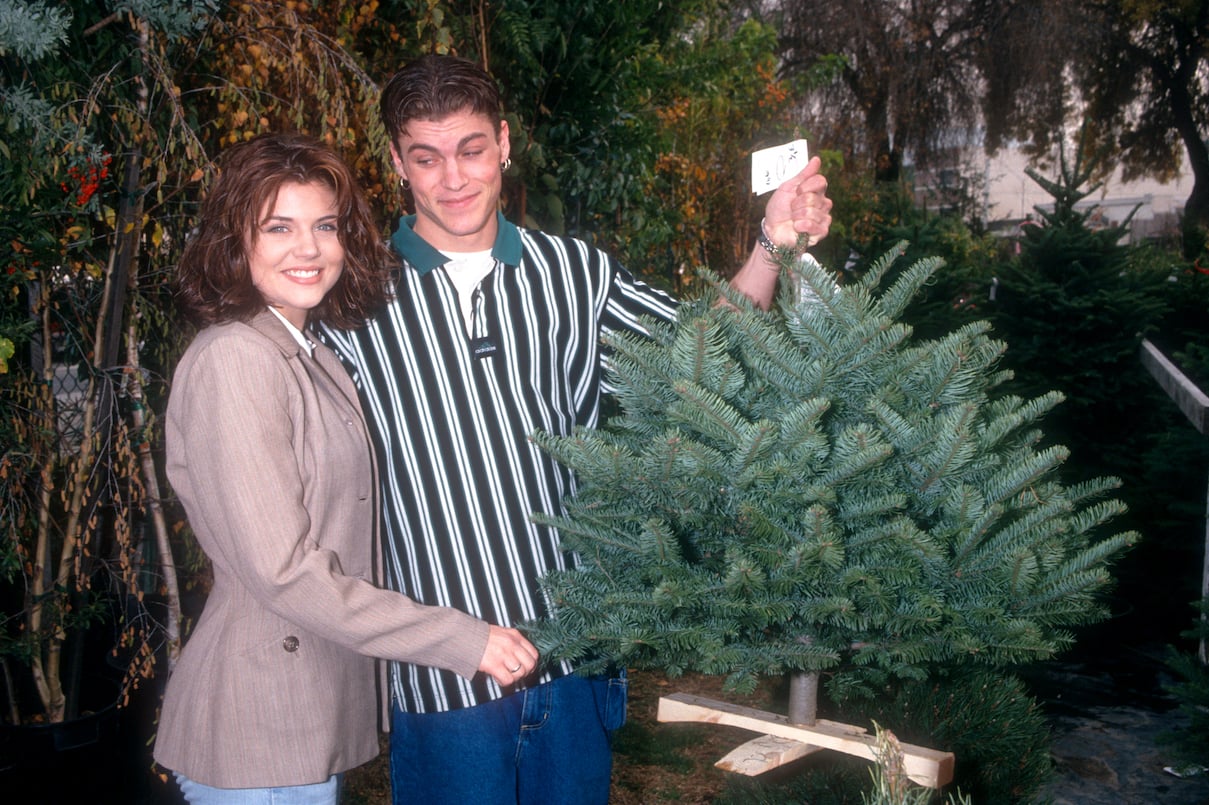 When Thiessen began her time on Beverly Hills, 90210, she'd been dating Brian Austin Green. He played David Silver, an ambitious student who was in a longtime relationship with Donna Martin (Tori Spelling).
But the show's writers weren't going to have the real-life couple play one on TV. So, Thiessen ended up sharing her first Beverly, Hills 90210 on-screen with Luke Perry's Dylan McKay. 
According to ABC News, Thiessen once told Meredith Vieira it had been an "awkward" moment on set. 
"That was probably the more awkward thing," she said. "Literally having your boyfriend on the show and then literally kissing another man, 'I get paid for this, honey. I don't know what to tell you.'"
Seeing Tiffani Thiessen with co-stars 'was very hard' for Brian Austin Green
Charles Rosin, the show's executive producer, discussed Green's reaction to Thiessen's scenes during a May 2020 guest spot on the Beverly Hills Show Podcast. He shared that it was difficult for the young actor at the time. 
"It was very hard for Brian," Rosin said. "It was pretty clear given how he was reacting to Tiffani experimenting with her acting, as much as anything with her roles and herself being young, that it was unlikely they could stay together as a couple."
The relationship didn't last. Thiessen and Green split in 1995. They continued to star on Beverly Hills, 90210, together until Thiessen left the program in 1998. 
Watch every season of Beverly Hills, 90210 on Hulu.