Tiffany Haddish Has a Hilarious Solution for Curing Racism
Tiffany Haddish is one of the buzziest celebrity comedians around, after rising to fame following the release of the 2017 comedy, Girls Trip. Haddish is a renowned comedian, writer, and actress, with a quick wit and an appealing personality.
Haddish has quickly become a member of the Hollywood in-crowd and counts many celebrities as her close friends. Haddish always has hot takes on current issues, and recently, she offered up a hilarious suggestion that she thinks could be the way to cure racism for good. 
How did Tiffany Haddish become famous?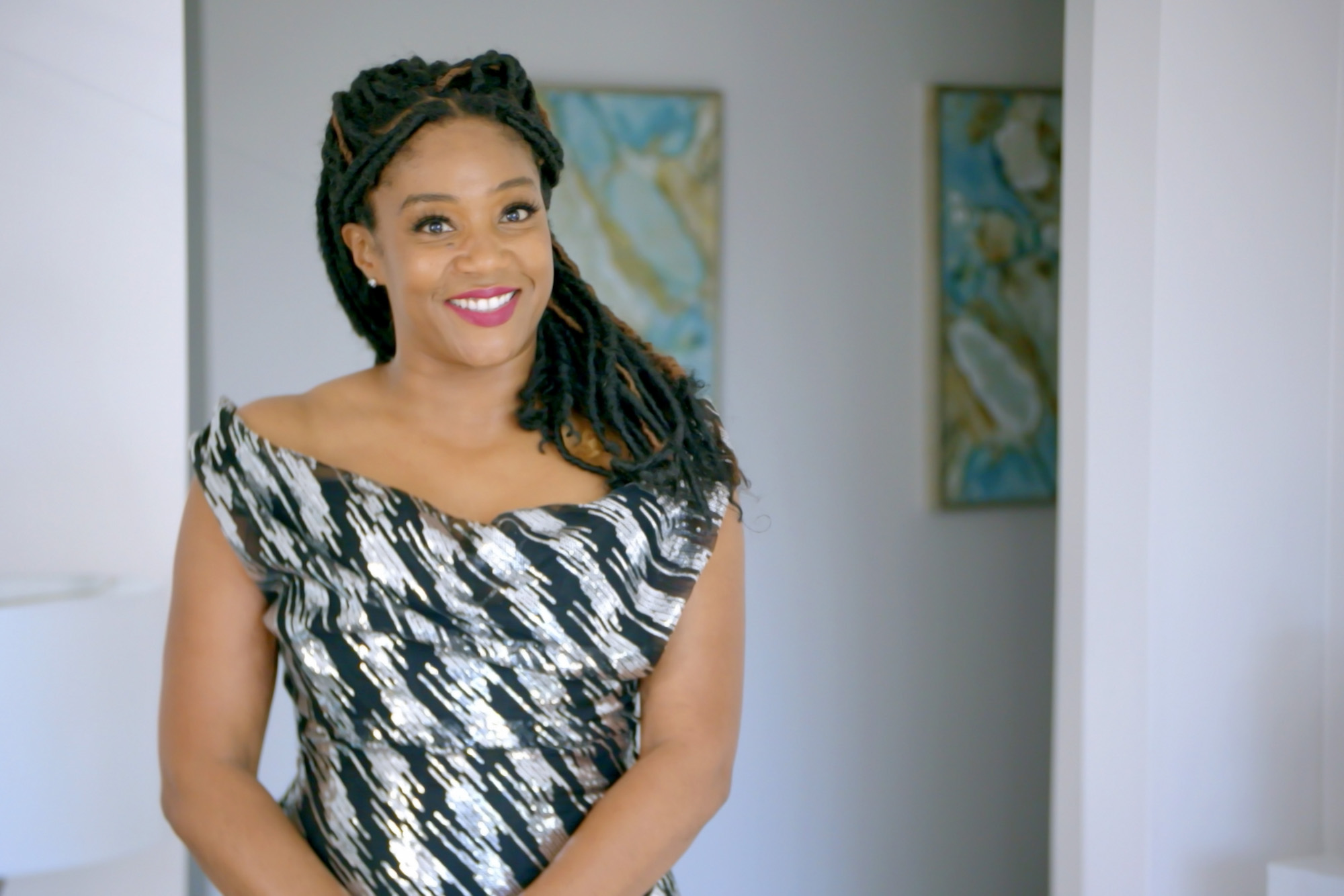 Tiffany Haddish was born in Los Angeles in 1979. When Haddish was very young, her mother experienced a devastating car crash that caused severe brain damage. As a result, she was unable to care for her small children as she had before, and Tiffany Haddish had to step up and become the caregiver for her mother and siblings.
It wasn't long after that Haddish and her siblings were placed in foster care. It was during this difficult time in her life that Haddish turned to comedy as a way to cope with stress and heartache.
After high school, Haddish attended college for a brief period of time but ended up dropping out and working a variety of odd jobs. She decided to pursue a career in comedy but didn't have an easy go of it. In the early days of her comedy career, she experienced a lot of financial struggles and even lived in her car for a period of time.
In the early 2000s, she made appearances on a number of television shows, including Chelsea Lately, New Girl, and Reality Bites Back. In 2013, Haddish got her first big break when she was cast on the popular sitcom The Carmichael Show. The part earned Haddish some notoriety and viewers began to become familiar with her. 
What is Tiffany Haddish best known for?
After appearing on The Carmichael Show for three seasons, Haddish still wasn't an established star. All of that changed in 2017, when she appeared in the hit comedy Girls Trip. The film was a critical and commercial success, and Haddish became an overnight sensation. As a result, Haddish began appearing on a variety of late-night sketch shows and even hosted Saturday Night Live. 
Fans love Haddish for her brash, outspoken personality, and she has earned fans from all over the world. Haddish continues to impress critics and to pursue projects that are interesting to her, including a long-running stint on the TV show, The Last O.G. Although COVID-19 might have temporarily sidelined new projects from Haddish, there's no doubt that she has a bright future ahead of her in the entertainment industry.
What did Tiffany Haddish suggest for curing racism?
Recently, via Page Six, Tiffany Haddish did a roundtable interview where she gave her hilarious suggestion for curing racism. Haddish stated that "when I have problems and I want them solved, I just stop having sex and everything's solved. So, if everybody just stopped having sex, especially if you are in an interracial relationship and your man is white, stop having sex with your white man. Things will change. We've got to figure this out. We've got to make it right.'"
Haddish's fellow roundtable participants jokingly agreed with her, with Jamila Jameel stating that "the problem is that people aren't having enough sex." While it doesn't seem likely that Tiffany Haddish intended any part of her advice as meant to be taken seriously, laughter is certainly good medicine for the current, trying times. Stay tuned to Showbiz Cheat Sheet for all the latest Tiffany Haddish news!