Tiffany Haddish Reacts to 'Messy' Chris Rock and Will Smith Oscars 2022 Slap: 'That's What a Man Is Supposed to Do'
The Oscars 2022 is getting a lot of post-show talk but for all of the wrong reasons. A shocking physical encounter between Will Smith and Chris Rock ultimately overshadowed the award ceremony. Some celebrities are weighing in on the drama to give their take. As a result, actor Tiffany Haddish gave her opinion on what she called a "messy" joke at the Oscars 2022.
Will Smith slapped Chris Rock at the Oscars 2022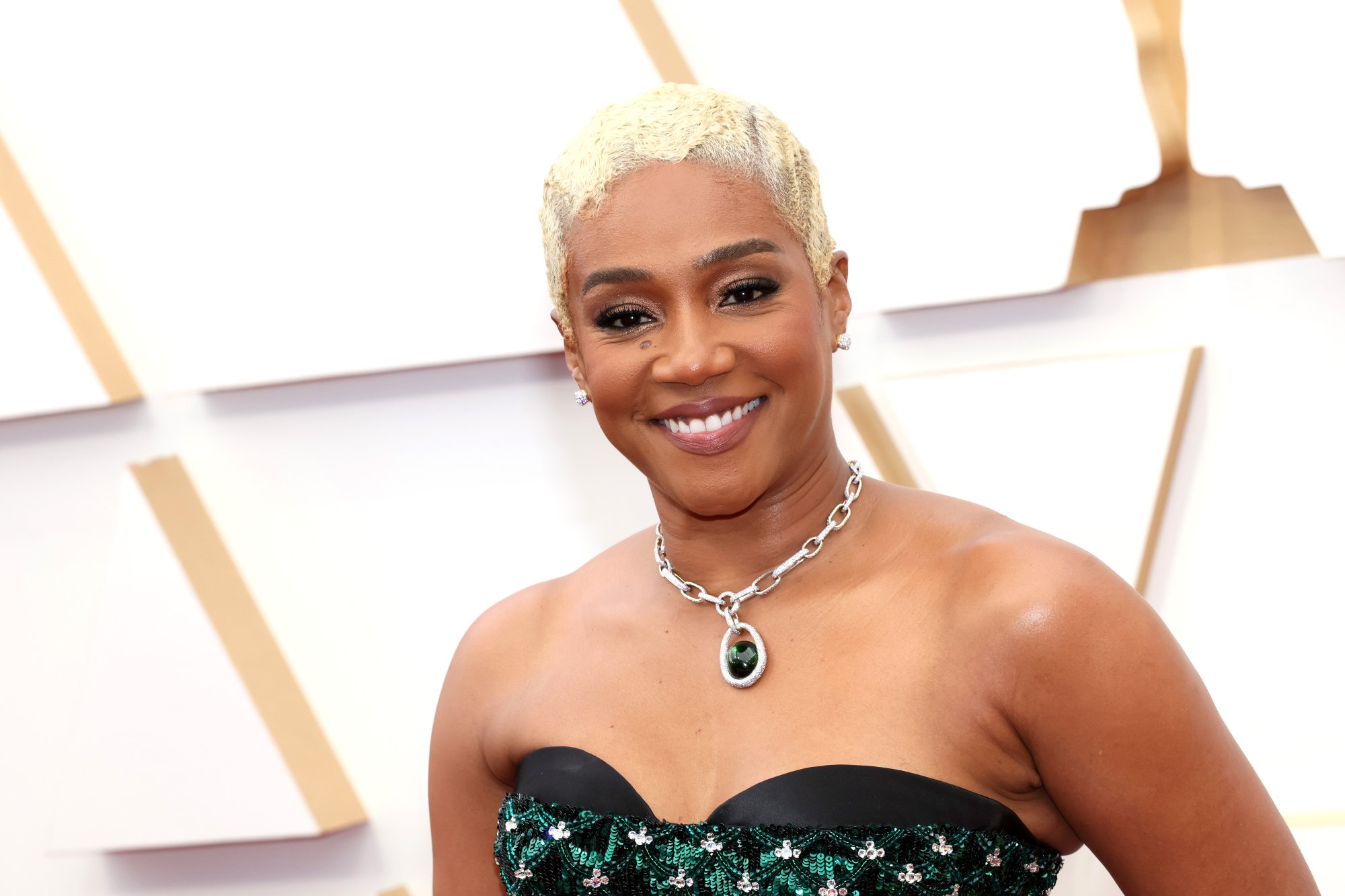 Rock took the stage to present the nominees for Best Documentary before announcing the winner. However, things took an awkward turn when he made a joke about Smith's wife, Jada Pinkett Smith. The stand-up comedian teased that she could be the next star in G.I. Jane 2. However, it's clear that she didn't appreciate the jab. Smith initially laughed, but his light nature didn't last for long.
As a result, Smith stood up and walked onto the stage. He slapped Rock in the face before walking back to his seat and shouting at the comedian from his seat. The actor told him to keep his wife's name out of his mouth. However, Rock tried to keep the show moving to the best of his ability. Social media instantly exploded, wondering if the slap was real or not. Haddish wasn't the only one to take the side that she did regarding the Oscars 2022 debacle.
Tiffany Haddish reacts to Will Smith's Oscars 2022 slap
The Los Angeles Times talked with Haddish at the Oscars 2022 after the Rock and Smith situation. Some folks on social media believe that Smith was in the wrong, while others believe that Rock got what he deserved. It appears that Haddish has a very particular stance on the issue. She related the situation to her own life and previous relationships.
"I think Chris was messy," Haddish said. "As a woman who had a husband, I wish my husband would have stood up for me the way Will stood up for Jada. That's what every woman wants, right? She was hurt. And he protected his wife. And that's what a man is supposed to do."
However, some folks responded in complete disagreement, calling Haddish's remarks on the Oscars 2022 "absurd" and "not a good take." Nevertheless, there are still some people who state that Smith was in the right to stand up for his wife. This conversation only grew to greater depths when Smith won the Oscar for best actor and addressed the moment in his acceptance speech. He apologized for his actions to the academy and his fellow nominees.
Tiffany Haddish and Simu Liu presented International Feature Film
Haddish took the stage at the Oscars 2022 along with Shang-Chi star Simu Liu. They shared a comedic and flirty moment involving Liu's Canadian nationality. Afterward, they stated the nominees and revealed that Drive My Car won International Feature Film.
Among some fairly awkward gags over the course of the Oscars 2022, Haddish and Liu brought a fun energy to the stage that connected with fans. However, only time will tell if her remarks regarding Smith and Rock's altercation will have any repercussions.
RELATED: Oscars 2022: Viewers 'Wish' the Academy Would Release Best Picture Nominee Rankings