Tiffany Haddish Revealed Why She Likes Spends So Much Time at Common's House
Tiffany Haddish has been enjoying a rather public Coronavirus romance. Haddish is involved with the rapper Common, and the pair can't seem to stop gushing about each other. Haddish recently sat down with Ellen DeGeneres to dish about her relationship, and she admitted why she enjoys spending most of her time at Common's house.
How did Tiffany Haddish and Common meet?
Haddish and Common first connected when they worked together on the 2019 film, The Kitchen. Haddish revealed that she and Common were just friends until they teamed up with Bumble and enjoyed a virtual date. From there, they started dating, and things heated up rather quickly.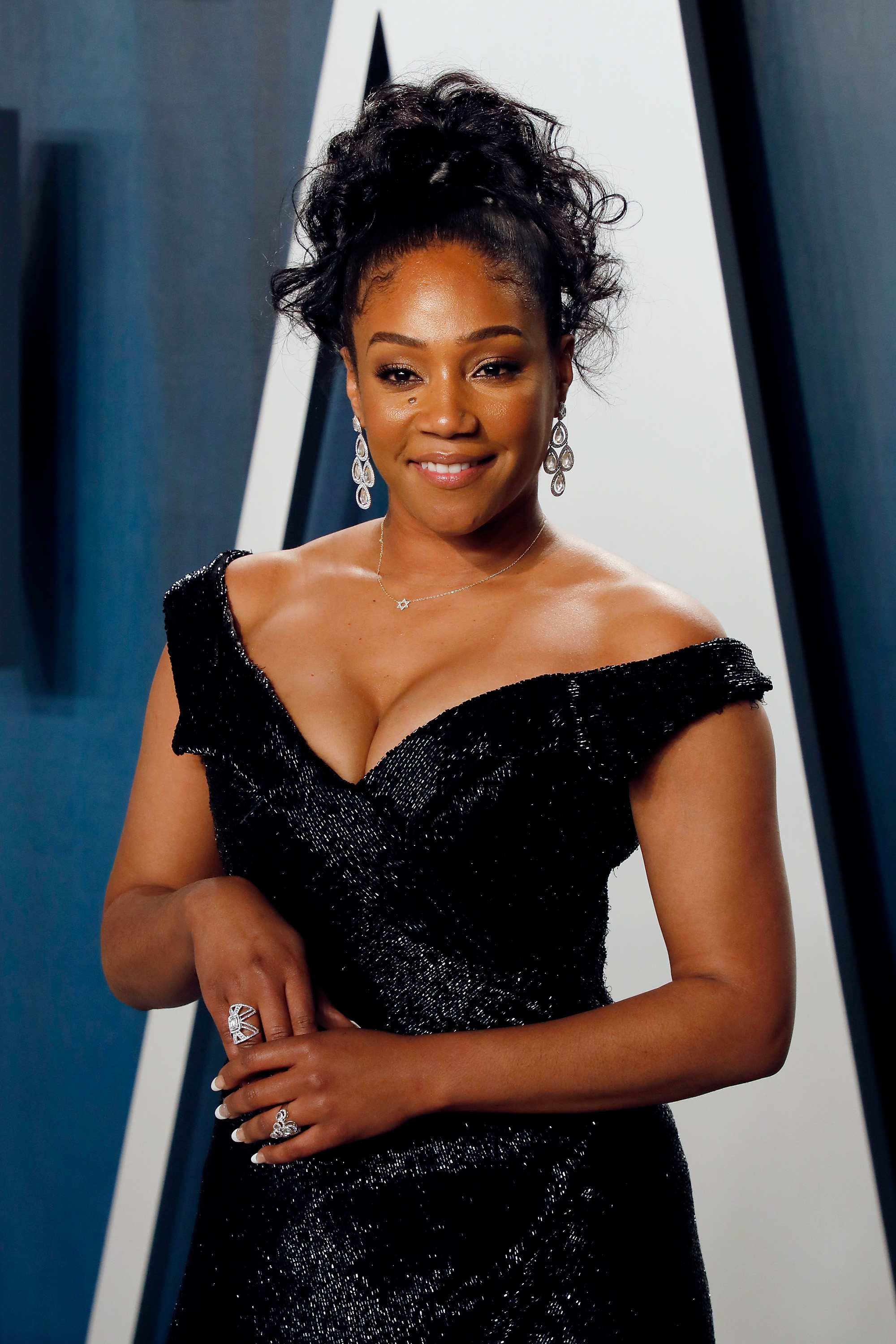 RELATED: Is Tiffany Haddish Dating Rapper, Common?
The pair tried to keep things quiet for a few months, but both confirmed the relationship over the summer. Haddish first revealed she was seeing Common in July 2020 on Wild Ride, a podcast hosted by Steve-O. Common commented on his connection to Haddish on Live With Kelly and Ryan the following week. According to Billboard, when asked about his love connection, he said, "She's a wonderful woman, a queen, and just a beautiful person, man."
Tiffany Haddish told Ellen DeGeneres why she spends so much time at Common's house
Haddish sat down with Ellen DeGeneres for The Ellen DeGeneres Show in September 2020 to discuss her upcoming projects, her new hairstyle, and her new relationship. While the pair officially got together during the Coronavirus pandemic, it seems like things are moving along swimmingly. Haddish revealed that she spends more time at Common's house than she spends at her own home these days.
She told DeGeneres that there is a good reason she's been spending most of her time at Common's home in the Hollywood Hills. The Girl Trip star told the talk show host that Common's house is far larger than hers and joked that his pool is a lot better, too. Haddish shared a video of herself in a blow-up kiddie pool before revealing that Common's lap pool is a lot better than her own hot weather water solution.
Haddish has mostly kept her private life private
While Haddish is known for her connection to her fans and her openness, she's been pretty guarded about her romantic life. Aside from rumors that Haddish hooked up with Chingy, little else was known about her partners until her 2017 memoir. In her book, The Last Black Unicorn, Haddish shared details of the abuse she reportedly suffered at the hands of her ex-husband. Haddish was married to the same man twice, once from 2008 until 2011, and then again until 2013.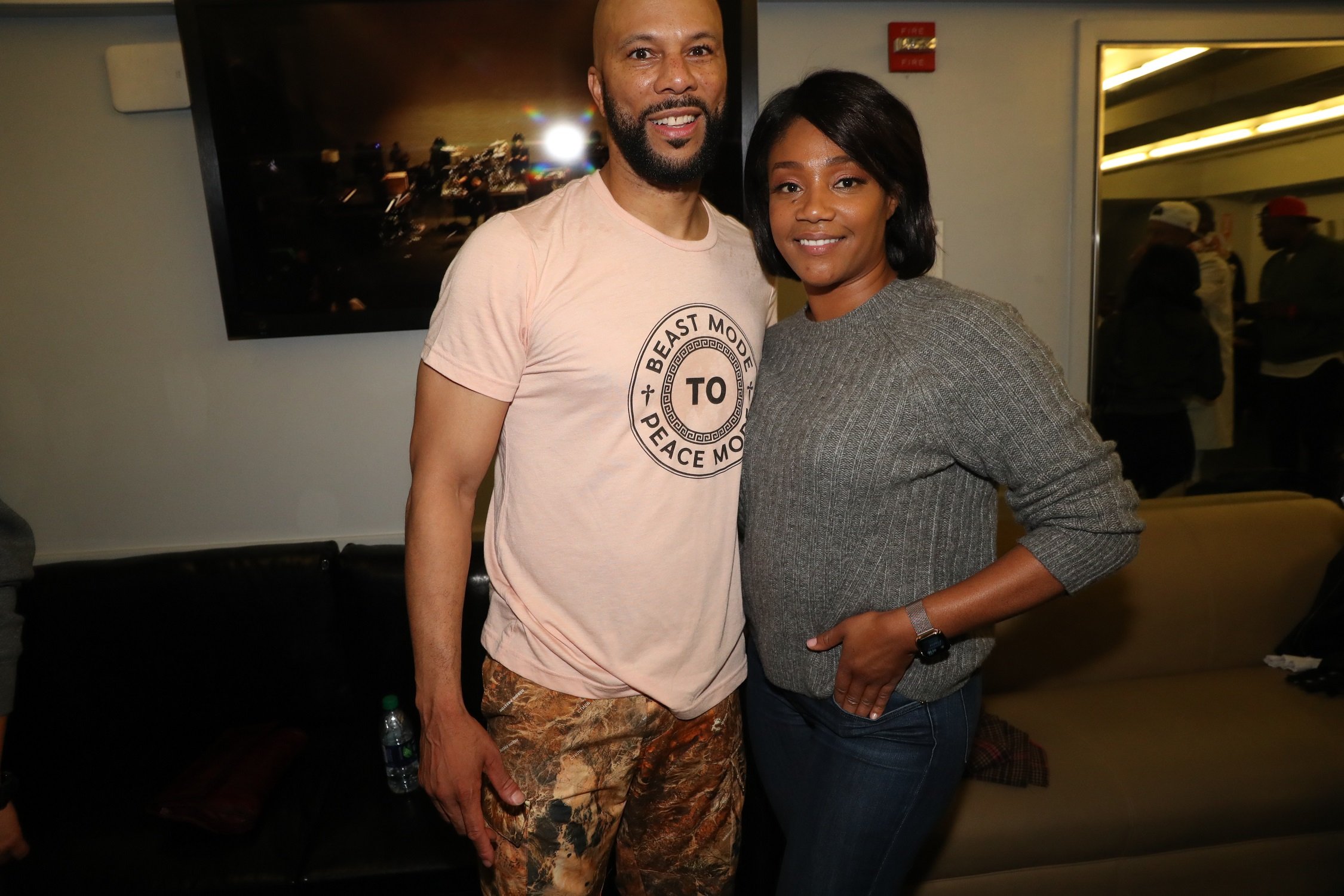 RELATED: Tiffany Haddish Reveals Her 3 Biggest Must-Haves In a Romantic Partner
William Stewart, the only man Haddish has ever been married to, filed a lawsuit in Texas claiming slander and defamation. According to Oxygen, Stewart is seeking $1 million in damages. There has been no update on the ongoing court battle.