Tiffany Haddish Gave an Emotional and Inspiring Speech to Young Girls When She Found Out She Won a Grammy Award
Tiffany Haddish has risen to become one of entertainment's leading comedians in the past decade. She's starred in movies and taken the comedy world by storm with her larger-than-life personality. Haddish's hard work was recognized at the 2021 Grammy Awards. But she wasn't in attendance to accept the award, and instead gave an impromptu speech from where she found out the news.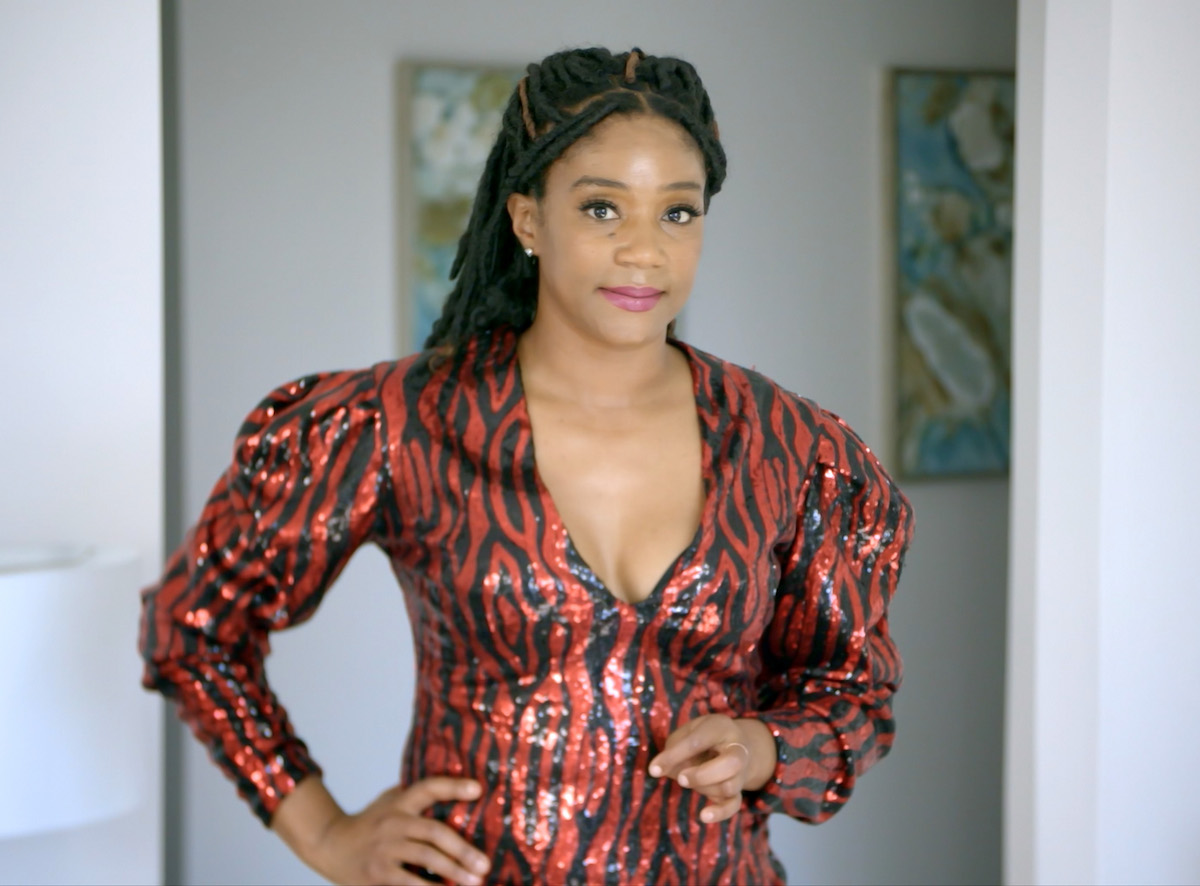 Tiffany Haddish is the host of 'Kids Say the Darndest Things'
Kids Say the Darndest Things was a popular comedy show in the late '90s that was hosted by Bill Cosby and featured children speaking about topics that adults normally do. The show only ran for two years, but was revived in 2020 with Tiffany Haddish as host.
Haddish turned down hosting the 2020 Grammys due to a payment conflict and feared that it would affect her chances at the 2021 ceremony. Because of this year's unique COVID-safe setup, several stars were either not in attendance or watching from a separate location.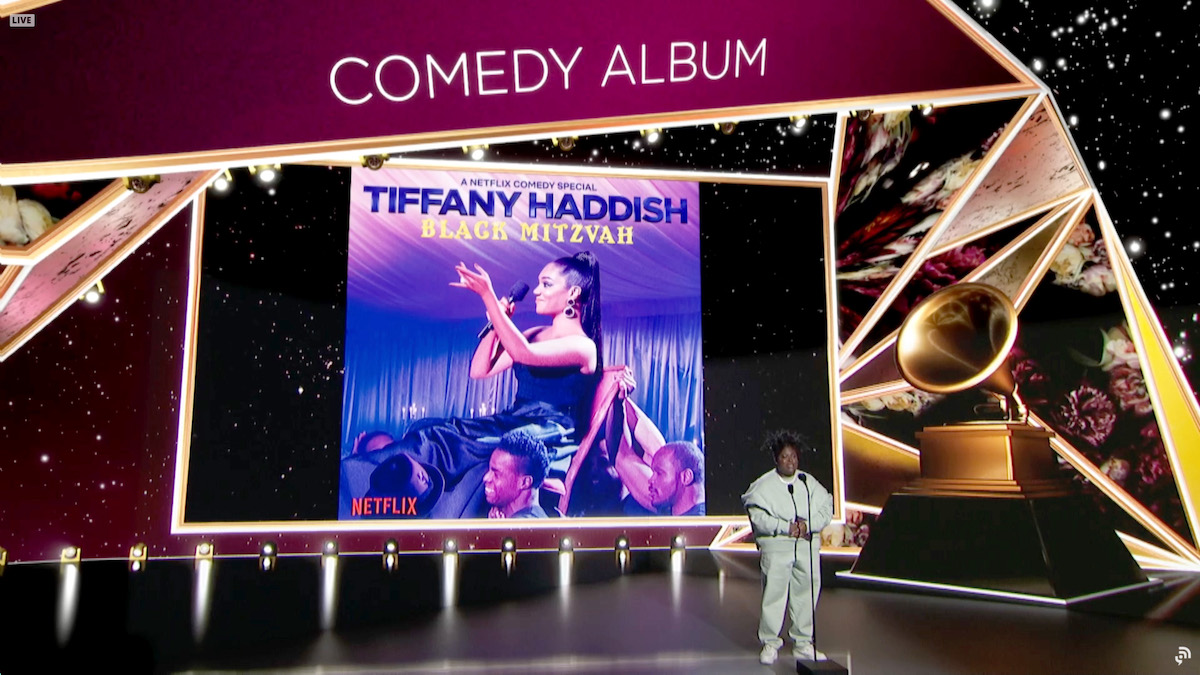 Tiffany Haddish found out she won a Grammy while filming 'Kids Say the Darndest Things'
Haddish was on set filming Kids Say the Darndest Things when she learned she had won the Grammy Award for Best Comedy Album for her Netflix comedy special Black Mitzvah. She was in the middle of interviewing Lauren and Ava, two young Black girls who want to be president when they grow up.
"Me, I'm just happy with being nominated, personally," Haddish admitted when speaking about the Grammys. After she said that, a producer spoke to her in her earpiece and told her that she had just won the Grammy.
Haddish stopped mid-sentence when the producer tells her she just won. "I just won a Grammy? Are you serious?" Haddish said, clearly not believing what she was hearing. The producer had to repeat it to her: "Congratulations, you just won Best Comedy Album."
Haddish was visibly emotional and about to burst into tears. "Y'all serious? I really won?" her voice cracked as she wiped her eyes. Her young guests start clapping for her and she couldn't contain herself.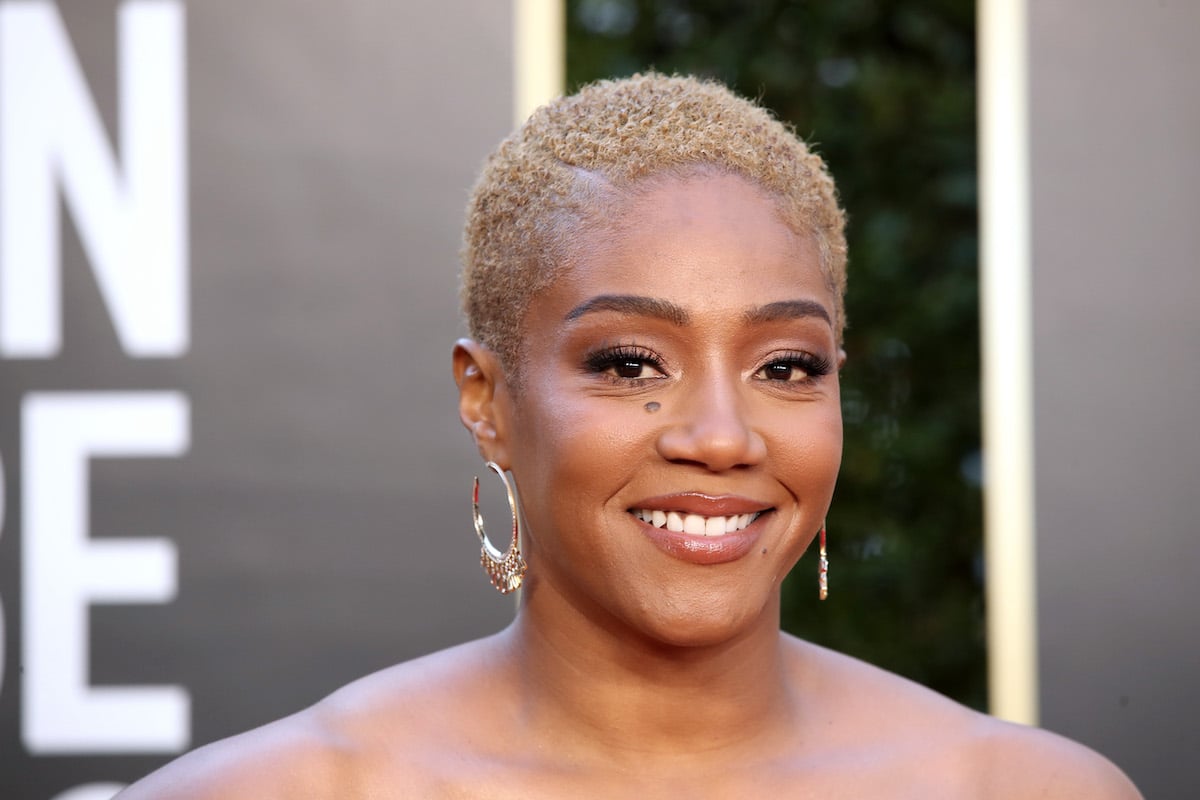 Tiffany Haddish took the moment to teach her young guests a lesson
No Black woman has won the Grammy for Best Comedy Album since Whoopi Goldberg became the first Black woman to do so in 1986 with her live Broadway comedy show recording. Haddish told her guests this fun fact, and they both knew that since they had just learned it during Black History Month.
For Haddish, this moment was a long time coming. She had a rocky childhood and has experienced sexual assault, and ultimately chose comedy as an outlet. In the early days of her career, she even lived out of her car.
Haddish took the moment to honestly impart some wisdom on the girls. "Can I tell you why I'm crying?" she said. "It's a lot of bumpy roads that you cross, and it's a lot of times you feel like, 'Well, am I doing the right thing? Is this good enough? Am I good enough? Am I strong enough to do this job?' And then you just have to believe in yourself as much as you can, and against all odds you just say, 'You know what? I'm gonna just put my best foot forward and I'm gonna give the world the best that I got.'"
Haddish capped it off with a simple, inspiring, and true message: "Anything is possible."