'Tiger King 2': Joe Exotic Returns to Netflix in November 2021
Netflix has confirmed a release date for Tiger King 2. The news, which was announced at the streaming service's Tudum fan event on Sept. 25, comes just days after Netflix revealed that a sequel to the hit 2020 docuseries about exotic animal enthusiast Joe Exotic (real name: Joseph Maldonado-Passage) would premiere sometime in 2021. 
'Tiger King' Season 2 release date revealed 
RELATED: 'Tiger King' Zookeeper Erik Cowie Found Dead — Here's What We Know
Tiger King Season 2 will arrive on Netflix sooner than many might have expected. The new episodes release Wednesday, Nov. 17. 
"We've only scratched the surface," notes the just-unveiled trailer, which includes footage of season 1's colorful cast of characters, including Joe Exotic and his rival Carole Baskin, fellow tiger collector Doc Antle, and Exotic's ex-husband John Finlay.
"This was about getting to the truth," Exotic says in footage shot during a prison visit.
Will Joe Exotic be in 'Tiger King' 2?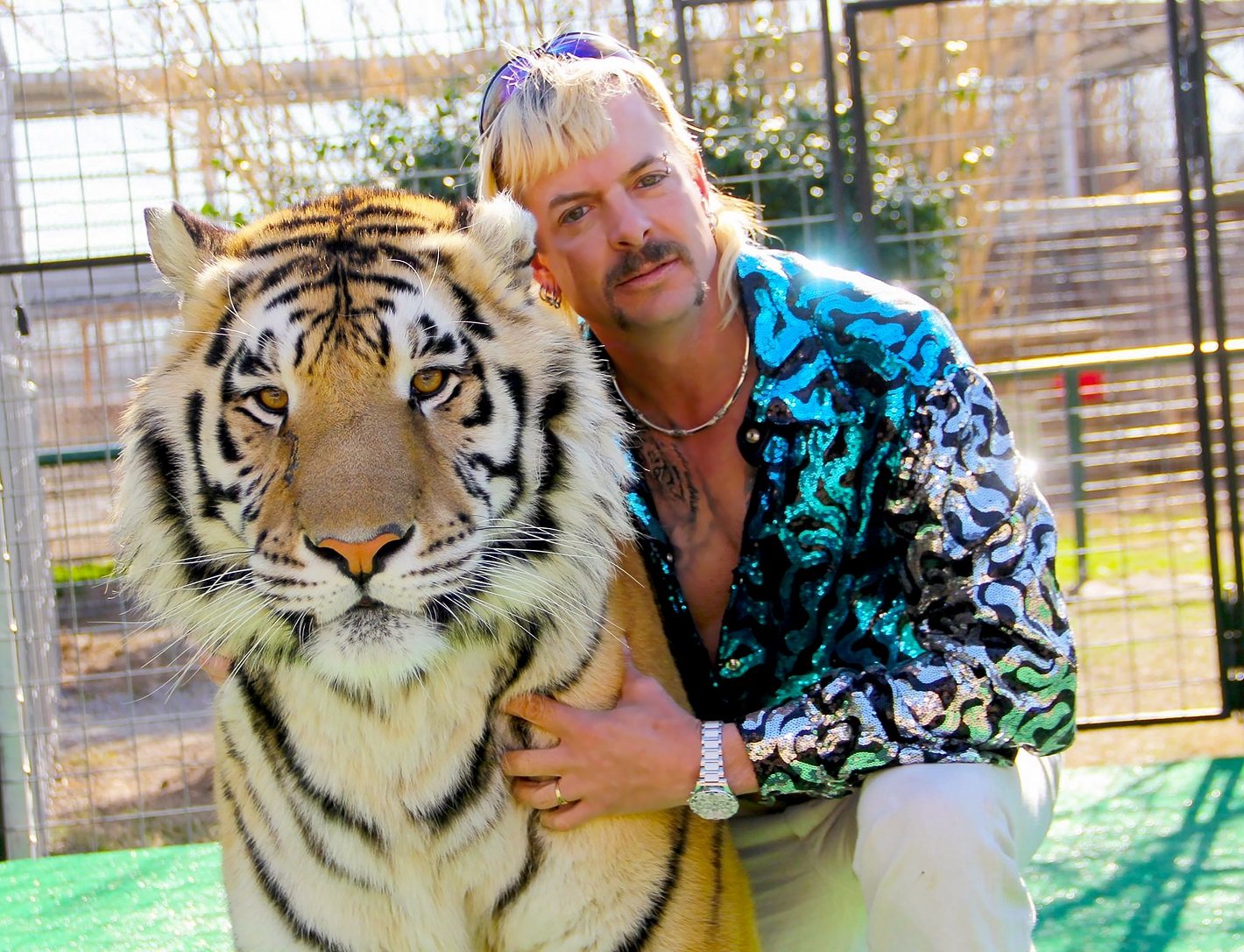 So far, details are scarce about what exactly Tiger King 2 will be about. Exotic has been in prison since early 2020 after he was convicted of hiring two men to kill Baskin in a failed murder-for-hire plot, as well as for federal wildlife crimes. However, Deadline reports that Tiger King producers have spoken with the former owner of the GW Zoo while he's been behind bars. 
Exotic has maintained his innocence and has been lobbying for a presidential pardon. In a Sept. 14 tweet, he hinted that the Tiger King sequel would feature big revelations. 
"You think Tiger King was shocking, Tiger King 2 will floor you…," he wrote. 
Carole Baskin speaks out against 'Tiger King'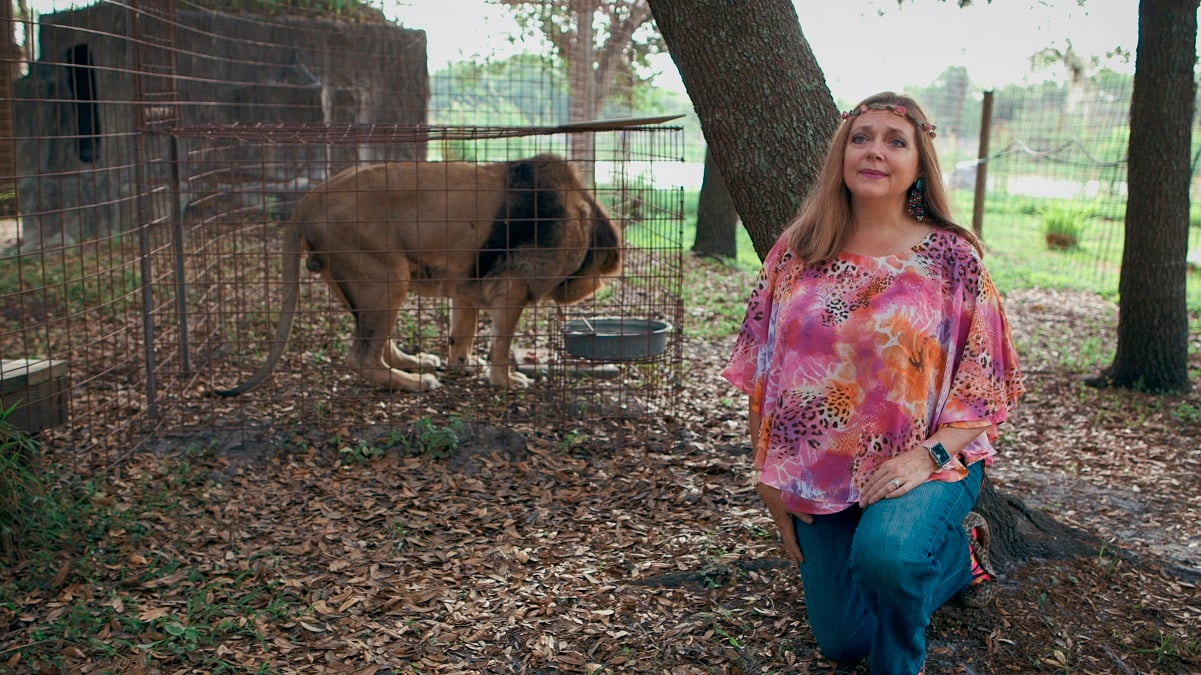 RELATED: 'Tiger King': This Joe Exotic Update on Prison, Rival Carole Baskin, and a New Venture Is a Lot to Take in
One person who is definitely not on board with Tiger King 2 is Baskin. The animal rights advocate and owner of Florida's Big Cat Rescue has said producers asked her to participate in the follow-up season, but she declined. 
"I don't know how they put out a [Tiger King 2] when Joe's in jail and I'm refusing to be played again," Baskin said in an emailed statement to Showbiz Cheat Sheet. "Fool me once, shame on you. Fool me twice, shame on me."
Tiger King director "Rebecca Chaiklin said she wanted to 'clean the air' about what they did to me in Tiger King," Baskin added. "I told her to lose my number. There is no explanation for such a betrayal and false portrayal."
Baskin has said when she agreed to participate in Tiger King, she thought it would be like Blackfish for the big cat community. That film exposed alleged animal abuse at SeaWorld parks. Instead, Tiger King was "salacious and sensational," she wrote in an article published on the Big Cat Rescue website. Baskin particularly objected to the show's suggestion that she played a role in the 1997 disappearance of her husband Don Lewis. 
Tiger King Season 1 is currently streaming on Netflix.
Check out Showbiz Cheat Sheet on Facebook!