'Tiger King': Carole Baskin Sold Joe Exotic's Zoo for Shockingly Little
Fans of Netflix's documentary series both loved and hated Joseph Maldonado-Passage, aka Joe Exotic. The Tiger King star owned the Greater Wynnewood Exotic Animal Park, which raised big cats like tigers. Unfortunately, the documentary shed a light on Maldonado-Passage's antics, leading to the zoo getting shut down for good. And recently, his sworn enemy Carole Baskin sold the zoo — but it didn't sell for much.
What has happened to Joe Exotic's zoo? The 'Tiger King' star no longer owns it
So, what exactly happened to Maldonado-Passage's zoo? The Tiger King star reportedly killed a number of tigers and sold multiple cubs, according to Men's Health. He was found guilty of animal abuse and wildlife violations in 2018. Additionally, his feud with Carole Baskin got him into hot major hot water, as he tried to hire a hitman to kill Baskin. All of this ultimately led to a 22-year prison sentence, as of January 2021.
According to the BBC, a court ruling gave Baskin ownership of the zoo. Initially, the zoo was handed over to Jeff Lowe. But federal judges then handed the zoo over to Baskin as part of a $1 million ruling.
After Baskin claimed the zoo, Lowe also announced he was giving up his United States Department of Agriculture exhibitor's license due to additional external pressures from organizations like PETA. The license allowed him to purchase and sell animals.
Carole Baskin sold the zoo — but it didn't sell for much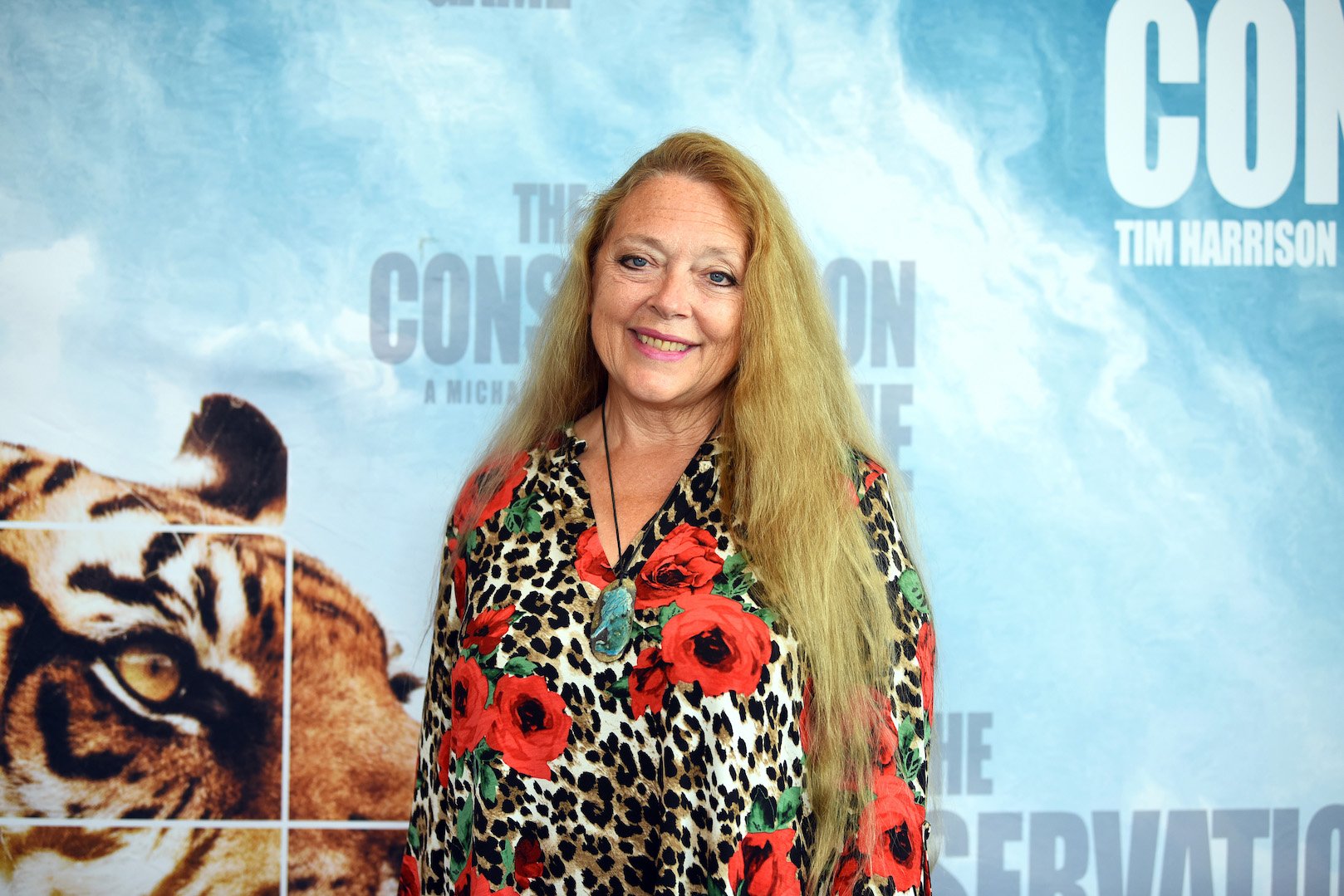 While Carole Baskin was in possession of the Tiger King's zoo, she didn't hold on to it for long. Baskin initially took over the zoo's ownership in June 2021. That same month, she allegedly sold Maldonado-Passage's former zoo to Francisco and Nelly Vazquez, TMZ reports.
So, how much did the zoo sell for? Baskin handed the zoo over for a mere $140,000.
It seems the zoo won't hold on to any animals, though. The deed notes the Vazquez's aren't allowed to house exotic animals on the property for 100 years. Also, the Vazquez's are not allowed to reference the Tiger King, Joe Exotic, or anything related to the former zoo in any new businesses that may crop up on the property. References include G.W. Zoo and the words "tiger" and "big cat" as well.
Carole Baskin's husband, Howard Baskin, also spoke out about the zoo's sale. "If it became an RV park or storage unit, we don't want it named the Tiger King RV Park," he told Yahoo. "We would like the 20 years of mistreatment of animals there to be forgotten and be history."
Did Joe Exotic get paid for 'Tiger King'?
While Maldonado-Passage no longer has control over his former zoo, did the Tiger King star get a paycheck out of the hit Netflix documentary? Unfortunately for him, rumors suggest he didn't make a profit from the show. But prior to his legal issues with Carole Baskin, he certainly had money.
According to Distractify, Maldonado-Passage made a decent profit from his zoo, as he would find ways to cut costs, like feeding the animals leftovers from the grocery store and conducting fundraisers for the cubs. Joe Exotic's net worth was estimated to sit around $10 million to $15 million, though with his jail time, lawsuits, and the loss of his money-making zoo, that's certainly slated to change.
We look forward to hearing more news about Joe Maldonado Passage, aka Joe Exotic, Carole Baskin, and what will become of the Tiger King stars next.
Check out Showbiz Cheat Sheet on Facebook!