'Tiger King': Documentaries to Watch If You're Fascinated by the Netflix True-Crime Series
There's nothing quite like 'Tiger King,' but these documentaries also offer a pretty wild ride.
There's nothing quite like Tiger King, the Netflix docuseries that invites viewers into the strange world of big cat lovers. It's the tale of Joe Exotic (real name: Joseph Maldonado-Passage), a tiger enthusiast with a private zoo, a penchant for guns, and a vendetta against Carole Baskin, who runs a big cat rescue and wants to shut down Exotic's operation.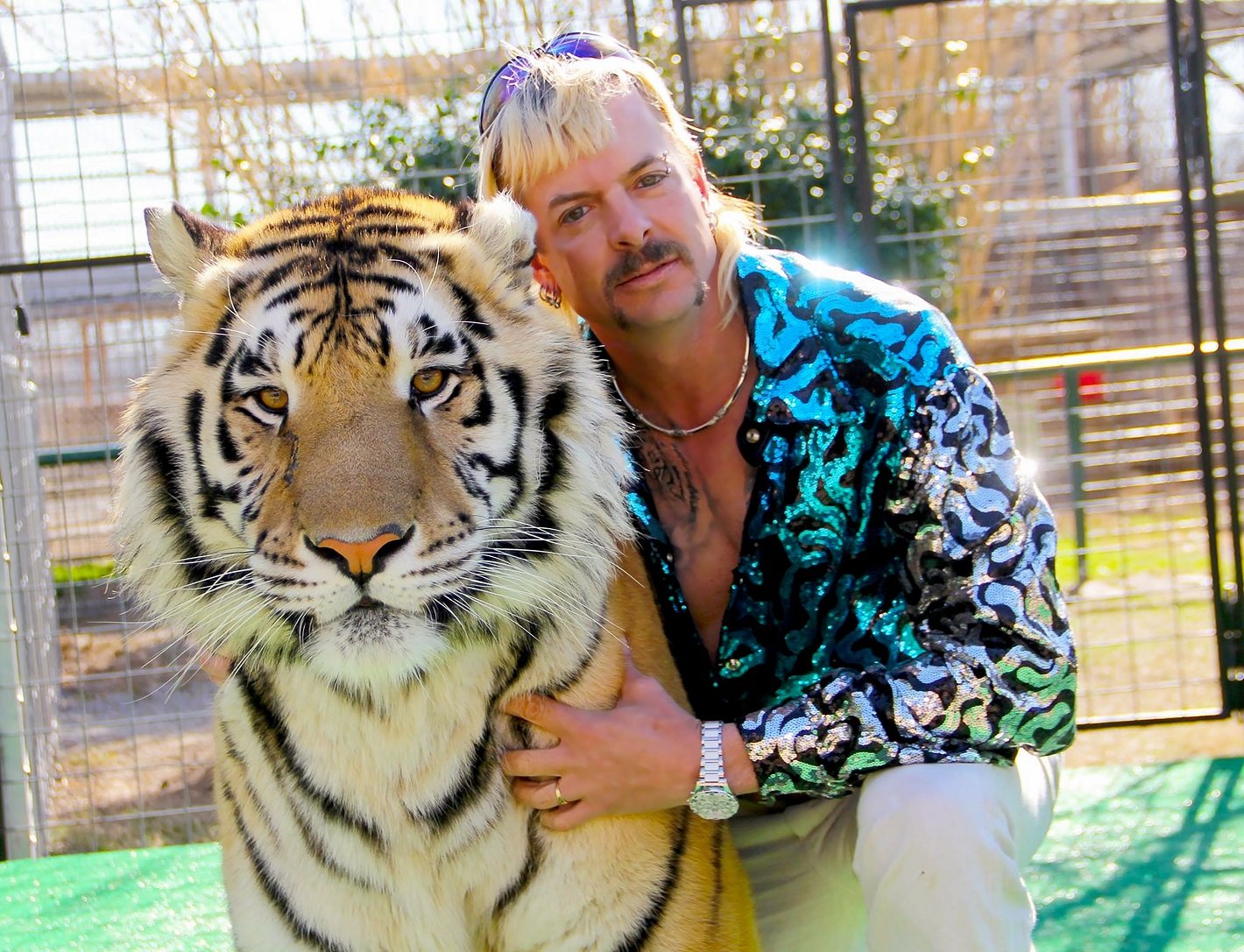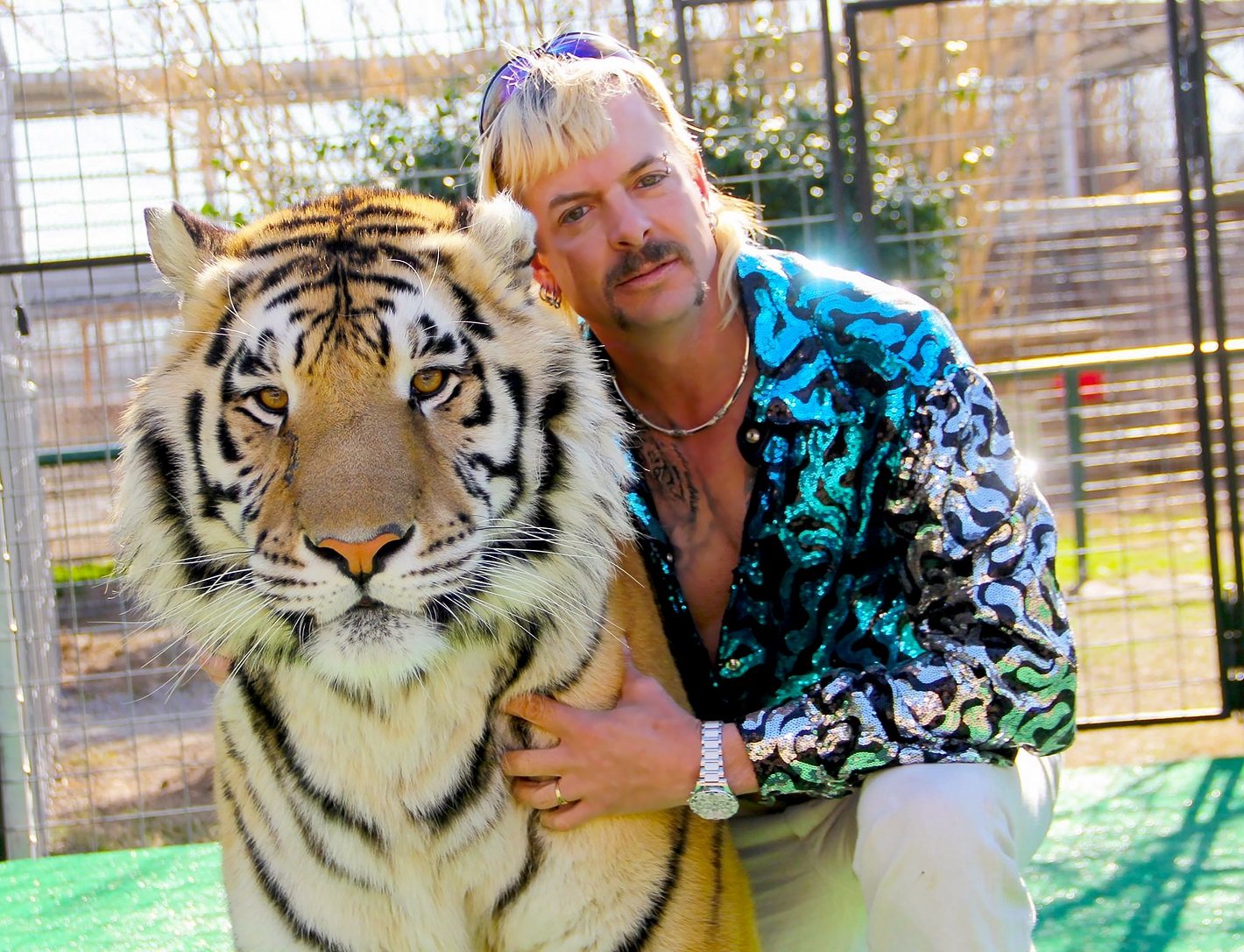 But that description barely scratches the surface of what's happening in this series. There's also a murder-for-hire plot, the mysterious disappearance of Baskin's husband, and a man named Doc Antle, who lives with multiple girlfriends on his own tiger preserve in South Carolina. 
The popularity of Tiger King is partly due to its sheer weirdness, and once you've blown through all seven episodes, it's going to be tough to find something that delivers the same level of WTF. While we can't promise another experience quite on par with watching Joe Exotic calmly tell a crowd of people in his zoo's gift shop that one of the tigers has just ripped off an employee's arm, these documentaries also offer a pretty wild ride. 
'Don't F*ck With Cats' 
Before there was Tiger King, there was Don't F*ck With Cats, another Netflix true-crime docuseries about cats and murder. It's about a man named Luke Magnotta who posted disturbing videos online that showed him killing kittens. The three-part series shows how Internet sleuths horrified by Magnotta's animal torture videos worked to track him down, though unfortunately not before his crimes took another terrifying turn. Streaming on Netflix. 
'Evil Genius' 
This 2018 true-crime series is about one of the most bizarre bank robberies in American history. In 2003, a pizza delivery person named Brian Wells walked into a bank in Erie, Pa. He had a bomb fastened around his next and a note demanding tellers hand over $250,000. The police were called, and they had Wells surrounded when the bomb went off, killing him. The subsequent investigation led to the discovery of a strange and twisted plot, as detailed in this four-part documentary that's streaming on Netflix. 
'Fyre: The Greatest Party That Never Happened'  
In 2017, planeloads of revelers descended on the Bahamas for what was supposed to be the party of the lifetime. Instead, they were greeted by chaos, disaster tents, and the world's saddest cheese sandwiches. The infamous Fyre Fest gets the documentary treatment in Fyre: The Greatest Party That Never Happened. It tracks serial entrepreneur/con artist Billy McFarland and rapper Ja Rule's attempt to stage a fabulous party on Great Exuma, only to fail in the most spectacular way possible. It's streaming on Netflix. After you watch this film, head to Hulu to watch the competing documentary Fyre Fraud. 
'Gates of Heaven' 
Filmmaker Errol Morris made his mark with his debut documentary about two pet cemeteries in California. While there are some oddball characters in this film, don't expect cheap laughs. It's a sincere look at people's complex relationships with their pets, their thoughts on death, and more. "This 85-minute film about pet cemeteries has given me more to think about over the past 20 years than most of the other films I've seen," critic Roger Ebert wrote. Available to rent of Amazon or to stream with IFC Films Unlimited. 
'Blackfish'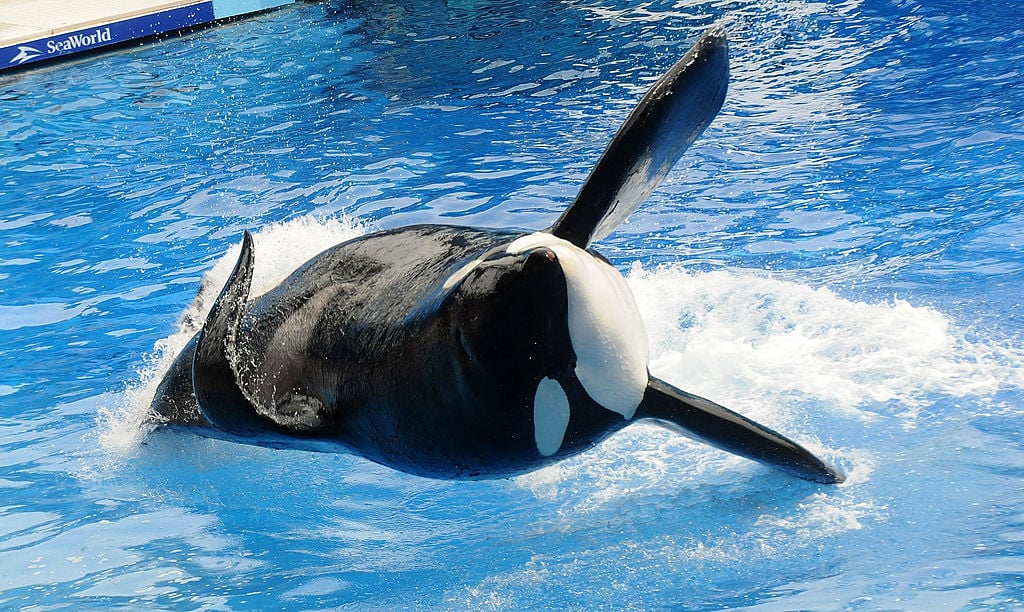 This 2013 documentary casts a critical eye on the practice of keeping killer whales in captivity, often to entertain visitors at theme parks like SeaWorld. It focuses on a wild-born whale named Tilikum who was kept at Sealand of the Pacific in Vancouver, B.C., and SeaWorld in Orlando. Over more than 30 years in captivity, he was involved in the deaths of three people, and the film explores how the behavior of highly social orcas changes dramatically when they are kept in confined spaces. The movie caused a serious drop in attendance at SeaWorld parks. It also forced a change in the company's practices. Today, the parks still have whales in captivity but have phased out breeding programs. Streaming on Hulu.
Check out Showbiz Cheat Sheet on Facebook!