'Tiger King': Joe Exotic's Niece Said He Has a Secret Son the Show Glossed Over
While everyone's stuck in their homes due to social distancing, we're all tuning into Netflix's hit docuseries, Tiger King. The series follows Joe Maldonado-Passage, aka Joe Exotic, as he takes viewers through his life as the owner of The Greater Wynnewood Exotic Animal Park. Maldonado-Passage has a series grudge against Carole Baskin of Big Cat Rescue, and he's currently in prison due to being accused and convicted of two counts of murder-for-hire against Baskin.
Now, fans of the series are more interested in Maldonado-Passage's personal life. He briefly touched on his backstory in the beginning of the series, and he's also been married a number of times to various men. But it's his niece who's now speaking out against her famous uncle — and she also mentioned Maldonado-Passage's son.
Joe Exotic shared his tragic backstory on 'Tiger King'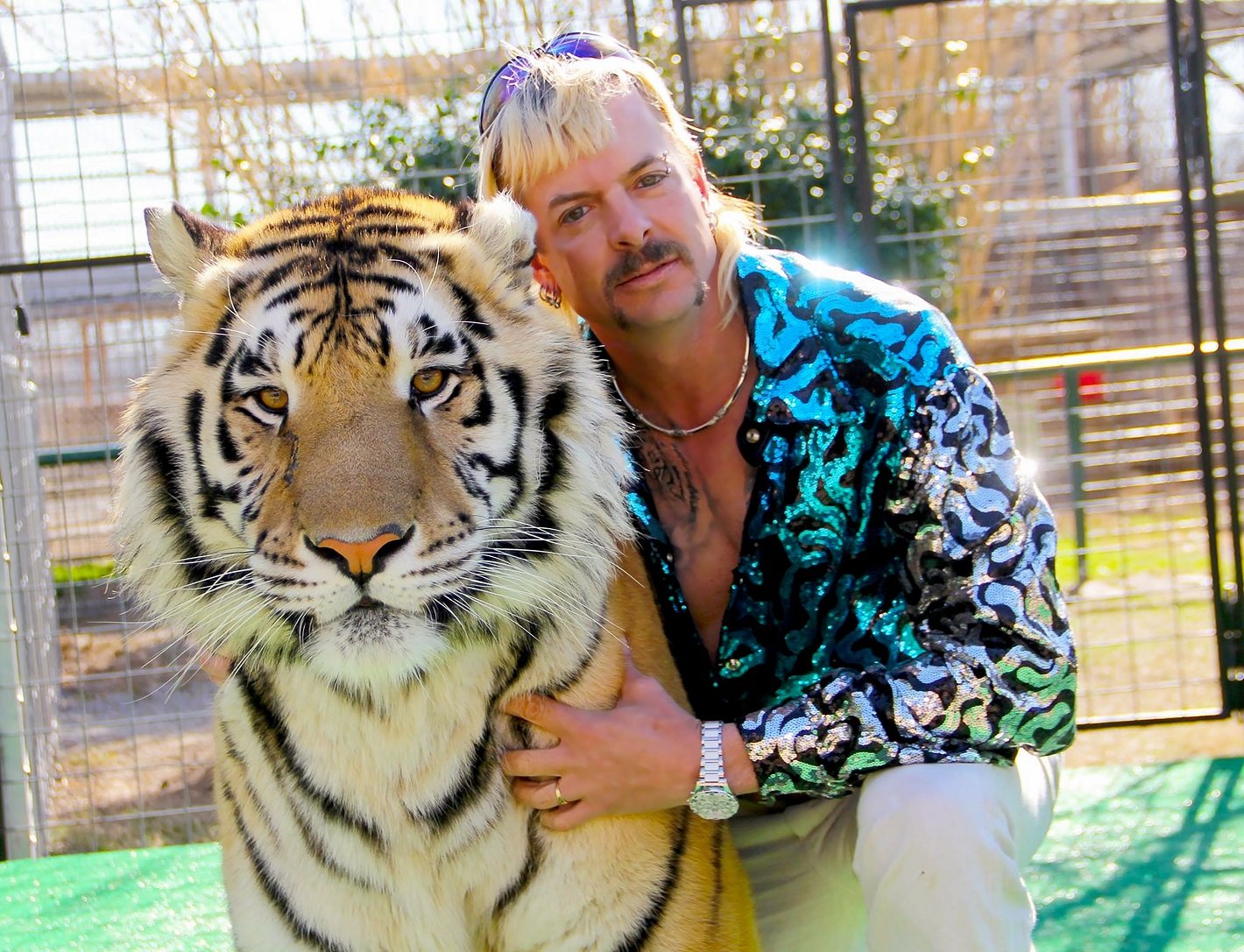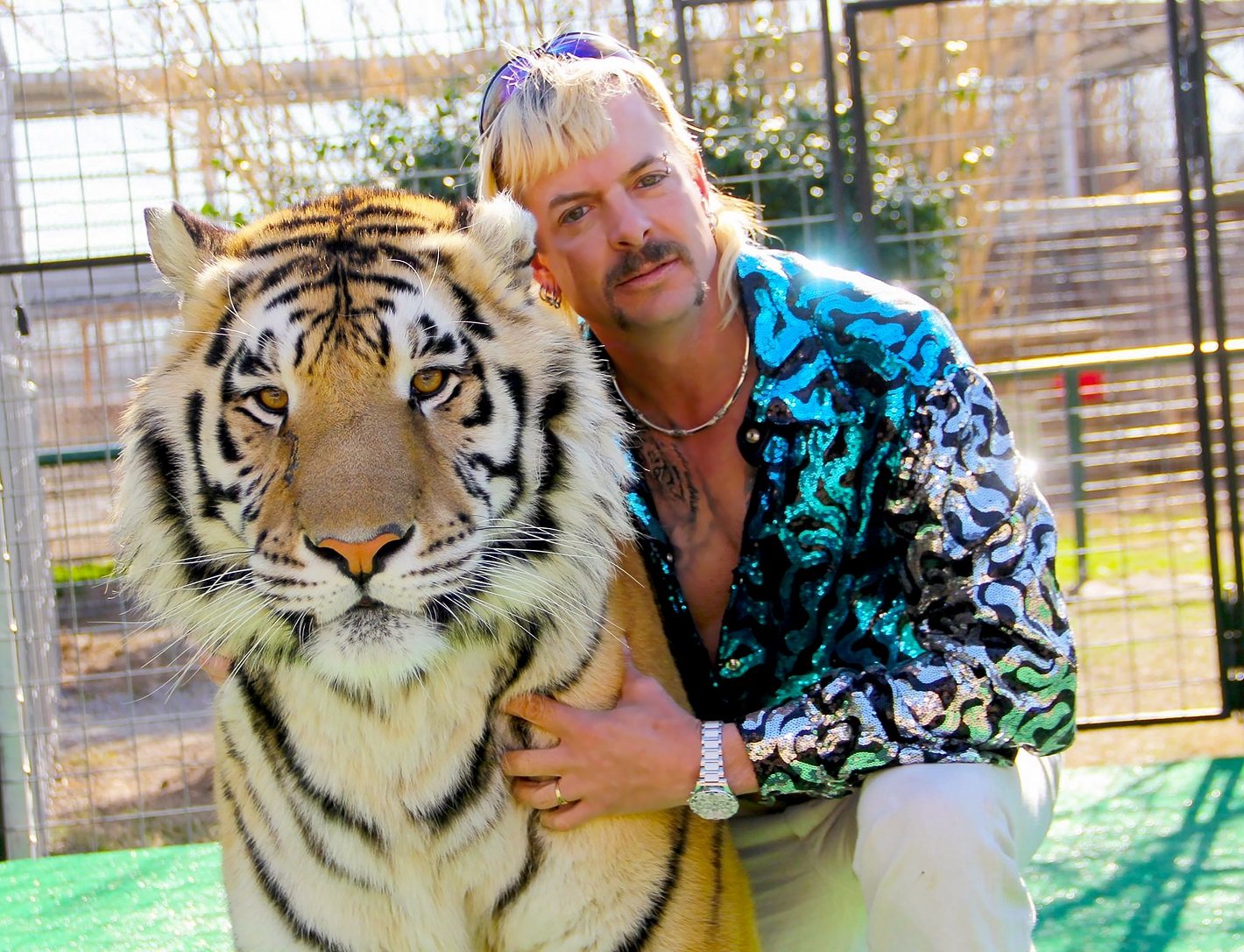 After hearing about the great lengths Maldonado-Passage went to in order to take down Baskin, many don't have much sympathy for the Tiger King. But we can't forget that Maldonado-Passage did share some dark details about his personal life in the documentary.
Texas Monthly reminds us Maldonado-Passage struggled to come to terms with his sexuality in his younger years. When he was finally outed to his father by one of his siblings, his father made Maldonado-Passage swear that he wouldn't attend his funeral. In Maldonado-Passage's devastation, he purposely crashed his police cruiser, resulting in severe injuries.
NonDoc reports journalist Robert Moor has been reporting on Maldonado-Passage for years, and he revealed on his Twitter that the star was abused as a child. "I think he constructed a carapace of ego around himself so that he could never be hurt like that again. Then he built a little 'kingdom' (the zoo) where he was in total control," Moor noted of the result of Maldonado-Passage's alleged abuse.
He's still with his young boyfriend, Dillon Passage
Tiger King moves through many of Maldonado-Passage's relationships. He's been married multiple times and has found himself in polygamous marriages. Now, it seems he's presently with just one man — and it's Dillon Passage.
Passage is just 24, but he's still supporting his 57-year-old husband no matter what. According to Passage, Maldonado-Passage doesn't necessarily want Passage to be alone through this, but he also doesn't want to be left behind, CNN reports.
"It was a very negative kind of thing and he was in a dark place when all of this stuff occurred," Passage noted in an interview with Variety Live!. "He just needed support so I was just going to stand next to him."
Aside from the jail sentence, Passage notes he's very happy in his marriage. "He was just super sweet to me," Passage added. "He just came off as very genuine and a real down-to-earth guy. Very charismatic."
Joe Exotic's niece noted he has a son the show barely touched upon
While Passage may support Maldonado-Passage, it looks like the Tiger King's niece is coming forward with some harsh truths. Chealsi Putman, Maldonado-Passage's niece, told DailyMailTV that her uncle started his business venture really caring about animals. But toward the end of things, she noted he wasn't kind to his tigers and seemed to no longer care for their wellbeing.
Putman also touched on Maldonado-Passage's son. According to her, Maldonado-Passage had a child with his girlfriend in the late 1980s whom he lived with in Eastvale, Texas. His son, Brandon Chappell, even worked on the zoo at one point.
"Joe was in and out of Brandon's life when he was growing up, at one point just a few years ago Brandon and his then-wife both worked at the zoo with Joe," Putman added. "Joe would go around telling everyone this was his son, he made no secret about it. Brandon was even in a few scenes in the Netflix show."
It seems Chappell and his father are no longer on good terms, though. Putman said Maldonado-Passage wanted Chappell and his wife to help him illegally help with the zoo's finances. This led to Chappell packing up shop and heading back to Texas.
We're not sure if Chappell and Maldonado-Passage still keep in touch, but it's doubtful. Will Chappell ever speak out? We'll have to wait and see!
Check out Showbiz Cheat Sheet on Facebook!