'Tiger King': PETA, Carole Baskin Ask Kate McKinnon Not to Use Real Tigers in Upcoming Joe Exotic Scripted Series
PETA sent a letter to Kate McKinnon asking her not to use real tigers in the upcoming scripted series about Joe Exotic of Tiger King documentary fame.
People for the Ethical Treatment of Animals is urging Kate McKinnon to just say no to tigers. The animal rights group sent a letter to the actress asking her not to use real tigers in the upcoming scripted series about Joe Exotic of Tiger King fame. McKinnon is an executive producer on the show, which is an adaptation of Wondery's Joe Exotic podcast. She will also play Exotic's rival Carole Baskin.
PETA wants McKinnon to use CGI or exiting footage to show Joe Exotic's tigers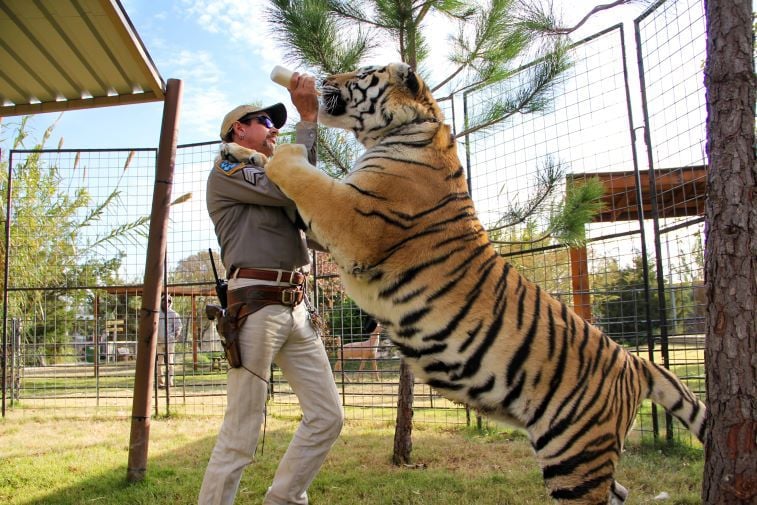 PETA objects to the use of animals for entertainment purposes. The organization wants McKinnon and Universal Content Productions to look at alternatives to using actual tigers in the new series. 
"Netflix's Tiger King is calling critical attention to the abuse and neglect endured by big cats and other wild animals used for entertainment — progress that will be undone if real wild animals are used in Universal Content Production's upcoming series," PETA's senior manager of animals in film and television Lauren Thomasson wrote. "We hope you'll agree that using technology such as CGI or animatronics or existing footage is the only conscionable way of depicting animals for your series."
PETA says that it has discovered animals intended for use in Hollywood productions that were "whipped, illegally imported, and kept in deplorable conditions."
PETA had a big problem with Joe Exotic 
McKinnon's series was announced in November 2019, but it is back in the public eye due to the popularity of the new Netflix docuseries Tiger King: Murder, Madness, and Mayham, which also focuses on Exotic (whose real name is Joseph Maldonado-Passage) and his rivalry with Carole Baskin of Big Cat Rescue. In the series, Exotic also spars with PETA over his private zoo. But after he ends up in prison, Exotic meets with representatives of the group to share what he knows about the big cat trade in the U.S. 
A blog post on PETA's website goes into greater detail about the group's objections to Exotic's business, particularly his habit of separating newborn tiger cubs from their mothers and then using them for photo ops. Many viewers were likely disturbed by those images, as well as footage of tigers in small cages and the suggestion that tiger cubs are sometimes euthanized after they have outlived their "cute" phase. But PETA felt the series didn't go far enough. Tiger King "let its audience down" by not explicitly explaining why keeping tigers as pets is not acceptable, the group argues. It also "didn't delve nearly deeply enough into the abuse of the cub-petting industry," PETA says.  
Carole Baskin also asks McKinnon not to use real tigers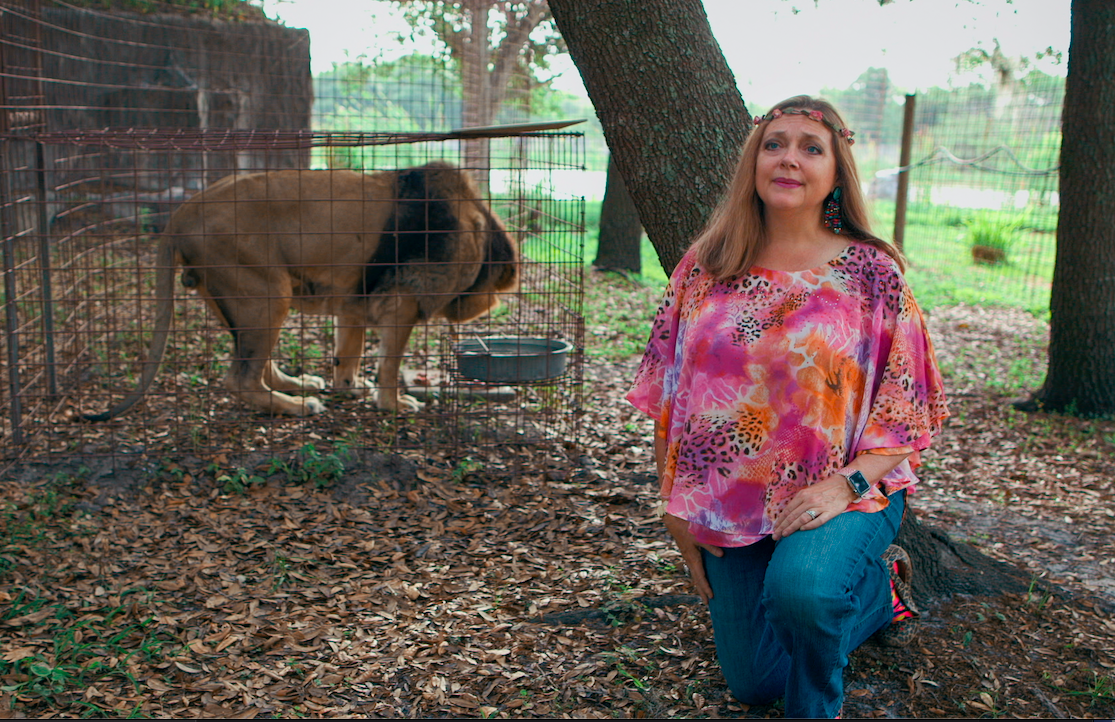 Baskin — who has voiced a number of objections to the Netflix series — is also asking McKinnon not to use real tigers in her upcoming show and consider CGI. 
"Kate McKinnon is a wonderful actress. Big Cat Rescue implores Kate McKinnon to not use real big cats and cubs in the making of her series," Baskin said in a statement provided to Entertainment Weekly. "The Wondery podcast, which is the basis for her series, explores the rampant breeding, abuse and exploitation of big cats by breeder and exhibitor Joe Exotic. It would be cruel to use real big cats in a television series about cruelty to big cats."
Read more: Netflix's 'Tiger King': Where Is Joe Exotic Now?
Check out Showbiz Cheat Sheet on Facebook!