'Tiger King' Season 2: When Can You Watch the New Episodes on Netflix? (Plus, Carole Baskin Weighs In)
Get ready, all you c​​ool cats and kittens. Tiger King Season 2 is coming to Netflix. The streaming service has revealed that a rumored second season of the hit docuseries is coming soon. Here's what we know so far — and what Carole Baskin thinks of the new series.
'Tiger King 2' will be on Netflix later this year
RELATED: 'Tiger King': This Joe Exotic Update on Prison, Rival Carole Baskin, and a New Venture Is a Lot to Take in
Netflix confirmed in a Sept. 23 tweet that another season of its show about tiger enthusiast and murder-for-hire plotter Joseph Maldonado-Passage (aka Joe Exotic) would soon hit the streaming serving. While a specific release date hasn't yet been announced, Tiger King 2 will be available to watch sometime later in 2021.
"Tiger King is coming back this year — and Season 2 promises just as much mayhem and madness as Season 1!" Netflix promised in its announcement.
A teaser video for Tiger King Season 2 and other upcoming Netflix docuseries includes footage of the currently incarcerated Maldonado-Passage talking on the phone in prison. There's also a glimpse of his rival, big cats rights activist Carole Baskin.
Carole Baskin slams 'Tiger King' sequel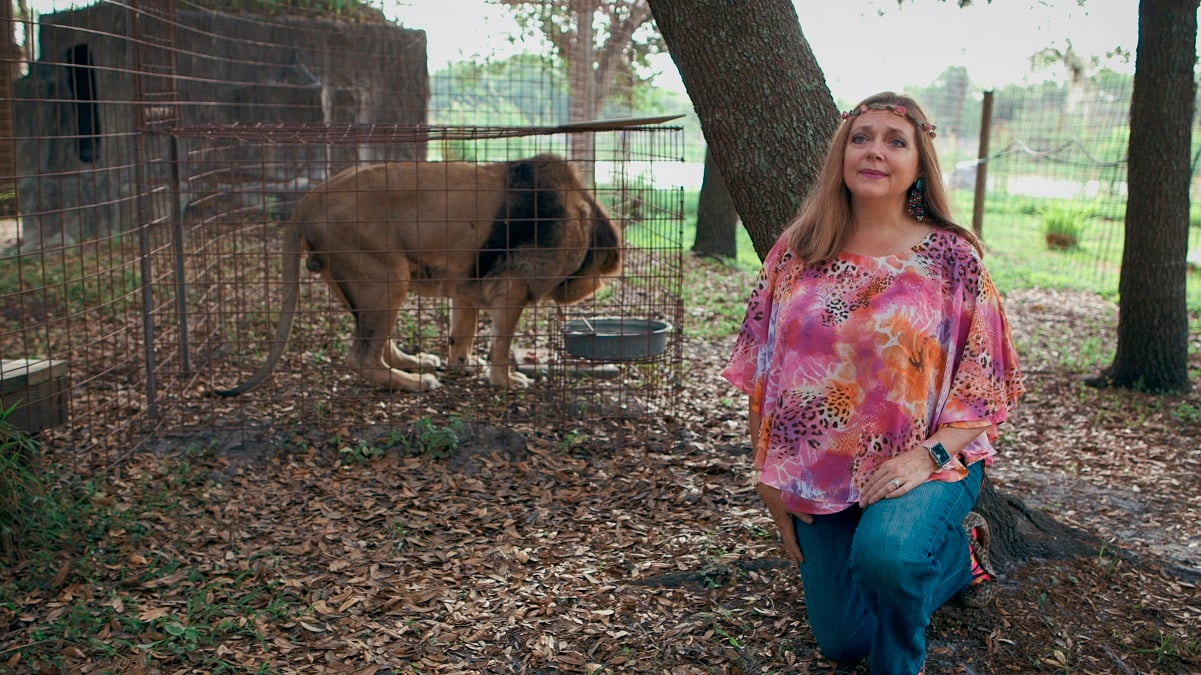 RELATED: 'Tiger King' Star Carole Baskin Shares Her Solution for Ending the Abuse of Big Cats
Baskin might be seen in the teaser for the new episodes, but she's not involved in Tiger King 2.
"I don't know how they put out a [Tiger King 2] when Joe's in jail and I'm refusing to be played again," Baskin said in an emailed statement to Showbiz Cheat Sheet. "Fool me once, shame on you. Fool me twice, shame on me."
Tiger King director "Rebecca Chaiklin said she wanted to 'clean the air' about what they did to me in Tiger King," Baskin added. "I told her to lose my number. There is no explanation for such a betrayal and false portrayal."
The animal advocate pointed viewers who wanted to learn more about the Tiger King story to Louis Theroux's 2021 BBC documentary Shooting Joe Exotic, which she said "shed some light on things that were not clear" in the Netflix series. However, Theroux's documentary is not currently available to stream in the U.S. She also highlighted the new documentary The Conservation Game, which looks at the trade in exotic animals, particularly big cats.
Baskin has previously slammed Tiger King, saying she was disappointed by the "salacious and sensational" docuseries, particularly the suggestion she had a role in the disappearance of her husband Don Lewis in 1997.
"The series presents this without any regard for the truth or in most cases even giving me an opportunity before publication to rebut the absurd claims," she wrote in a lengthy article published on the Big Cat Rescue website. "They did not care about truth. The unsavory lies are better for getting viewers."
Jeff Lowe spoke about 'Tiger King' Season 2 last year — and said he wasn't interested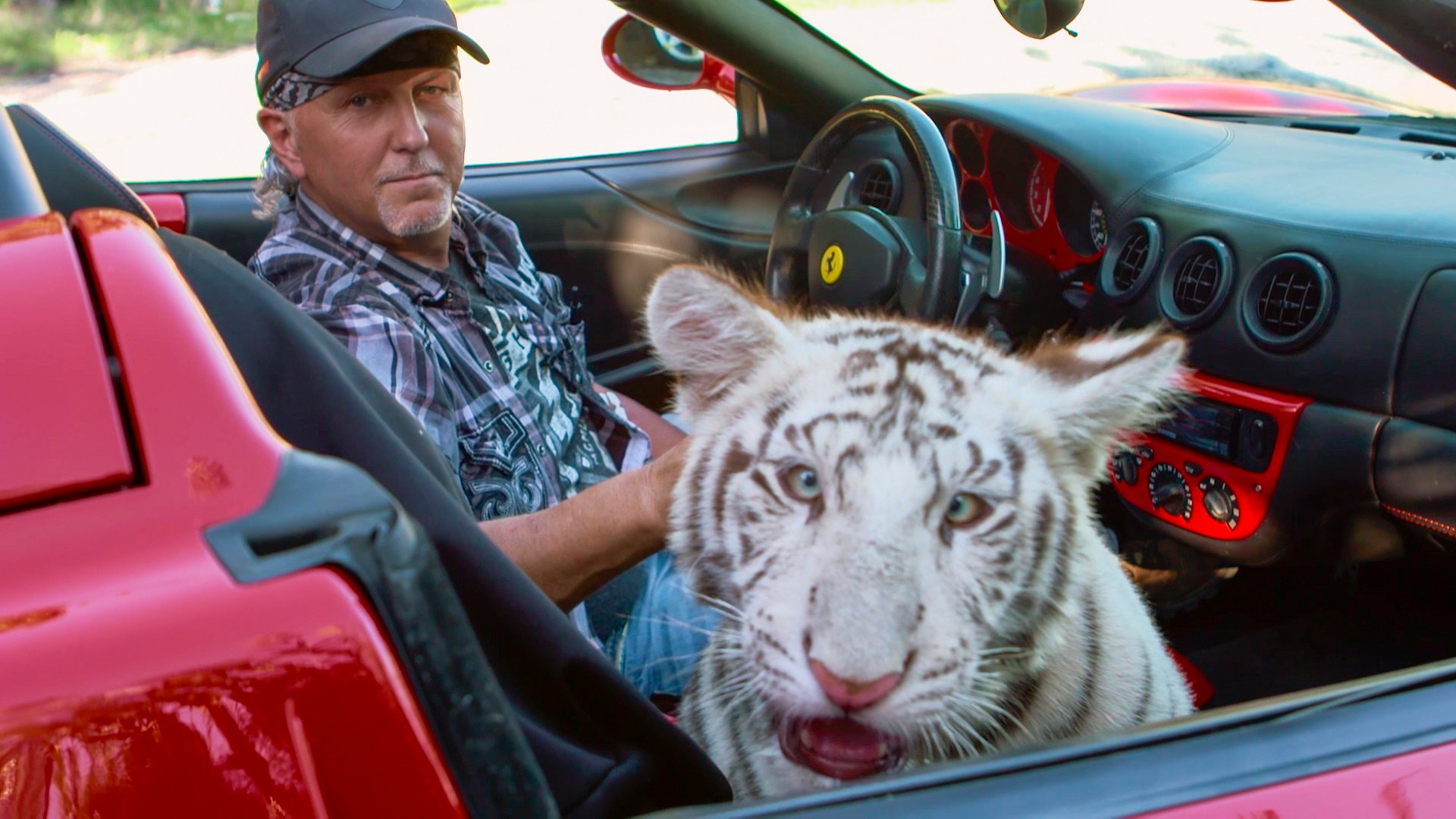 Another key player from Tiger King's first season may also not return for the follow-up episodes. Jeff Lowe took over control of Maldonado-Passage's roadside zoo before losing it to Baskin. Last year, he told ET that he wasn't interested in appearing in any more episodes of the series.
"They have been trying to get us to go on," Lowe said, speaking of conversations he'd had with Tiger King producers. "They've been labeling it season 2."
"We don't trust them," he added. "We told them we didn't want to participate in any further episodes with them … I could share my phone. They text me every single day begging me to trust them again, apologizing to us for doing us wrong and showing us in the light that they showed. They're so sorry we got death threats and vandalism at the park. Sure, we'd like to finish this story but not on their terms."
Tiger King Season 1 is currently streaming on Netflix.
[Editor's note: This article has been updated with comments from Carole Baskin.]
Check out Showbiz Cheat Sheet on Facebook!