Tiger Woods' Divorce Left Him $110 Million Poorer
Tiger Woods' divorce set him back a good chunk of change.
Tiger Woods is a golf pro, probably one of the best-known sports stars of all time. Woods is widely regarded as one of the greatest golfers of all time, becoming a professional when he turned 20 years old. A certified prodigy, Woods has made headlines over the years many times for his record-breaking accomplishments. In addition to his professional achievements, however, Woods has also been in the tabloids a lot due to his personal life — and in 2010, the golf pro underwent a major public scandal that resulted in a costly divorce from his longtime partner. 
What is Tiger Woods best known for?
Woods was born in 1975 and raised in Orange County, California. Woods was a child prodigy and began playing golf by the time he was just two years old. Over the years, Woods continued to rise in prominence, appearing on television shows and playing in many high-profile tournaments.
As he matured, Woods was courted by college golf powers, ensuring that he could attend any college that struck his fancy. He ultimately enrolled in Stanford University under a golf scholarship.
In 1996, after Woods turned 20, he turned professional. In the years that followed, Woods seemed to be everywhere in the sport of golf, reaching number one in the world rankings for the first time in June 1997 and going on to win 13 of golf's major championships. Just as Woods' professional life was flourishing, his personal life was as well, and in 2001, the golf pro met and started dating a Swedish model turned nanny named Elin Nordegren. 
When did Tiger Woods marry his wife?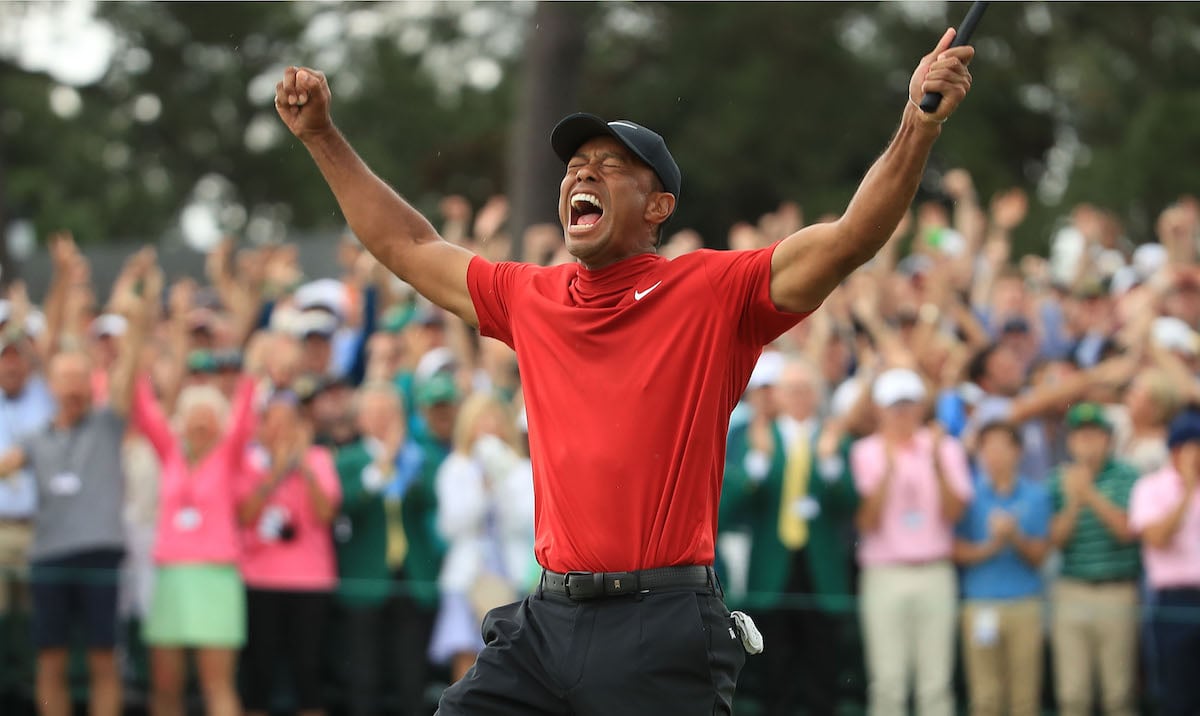 Woods and Nordegren hit it off right away, and in November 2003, the two got engaged. They married less than one year later, in an extravagant ceremony that took place in Barbados. Woods and Nordegren didn't wait long to start their family, welcoming a daughter named Sam, who was born in 2007, and a son, born in 2009, whom they named Charlie.
Unfortunately, not long after the birth of their second child, Woods and Nordegren started going through a very difficult period in their marriage. In November 2009, reports broke that Woods was involved in an affair with a nightclub hostess named Rachel Uchitel.
The media ran with the story, publishing stories that claimed Nordegren attacked her wayward husband with a golf club. While Nordegren later denied those reports, there was no doubt that the marriage had imploded — and the summer of 2010, Woods and Nordegren announced that they would be divorcing. 
How much did Tiger Woods' high-powered divorce cost him?
At the time of his divorce from his wife, Woods was one of the wealthiest athletes in the world. He had a number of high-profile endorsements, and even though he lost a few brand deals in the wake of the affair scandal, he remained fabulously rich.
These days, Woods has an estimated net worth of around $800 million. It would likely be even higher than that, but his 2010 divorce from Nordegren ended up costing him big time.
According to the New York Daily News, Nordegren walked away from the divorce with a reported $110 million settlement. The report estimates that the settlement was around one-sixth of Woods' total fortune, but noted that Nordegren herself never confirmed exactly how much she got in the divorce.
The report backs up other sources that estimate if Woods and Nordegren had not divorced, the pro golfer would probably be worth around $1 billion today.