TikTok Drama Is at an All-Time High After Charli D'Amelio Slams Ex for Cheating on Twitter
The new big thing in the world of social media is the video-based application, TikTok. The popular app allows creators to create short videos that are shared with followers across the world. The creators of these videos have become extremely popular celebrity figures, especially amongst young people that make up most of the app's user base. Two of the app's most well-known stars are Charli D'Amelio and Chase Hudson, who is also known as LilHuddy on the platform, who have a complicated romantic relationship. That relationship is now over, as it was revealed that Hudson cheated on D'Amelio by kissing a different TikTok star.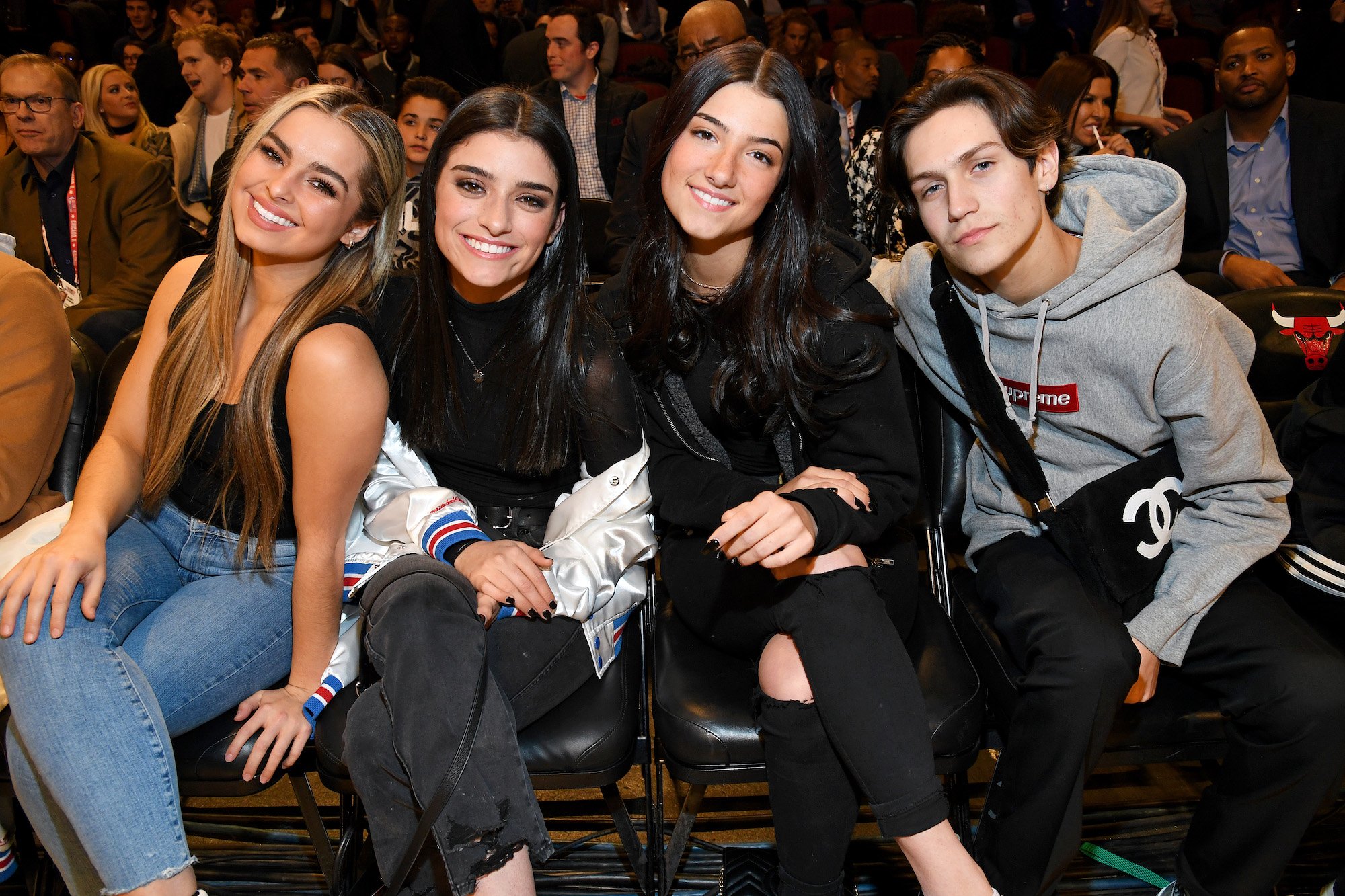 Who are the TikTok stars Charli D'Amelio, Chase Hudson, and Nessa Barrett
D'Amelio is one of the most popular content creators on TikTok, with an impressive following of nearly 68 million fans. The incredibly popular creator posts a variety of videos that include D'Amelio dancing and lip-syncing to popular songs. She is a former member of the TikTok collective Hype House, which consists of nearly 20 of the most popular TikTok creators. D'Amelio's sister, Dixie, and Hudson were also a part of the popular group of TikTok stars, but both D'Amelio sisters recently exited the group. The extremely popular Charli D'Amelio has gained national attention with her performance at the NBA All-Star Game, as well as an appearance in a Super Bowl ad for Sabra Hummus.
Her relationship with the creator known as LilHuddy, was a big deal for many of the app's users. D'Amelio and Hudson began their relationship in January 2020 and split in April of the same year. The popular couple was rumored for a possible reunion, but Hudson's now exposed kiss with Barrett has ruined any chance of the couple getting back together. 
Hudson's comments about the drama
RELATED: Why Psychologists Say the Future for Teen TikTok Celebs Like Charli D'Amelio Is 'Not Going to Be Pretty'
According to Metro UK, Hudson admitted that he "messed up" when he kissed Barrett, but denies that he cheated because he and D'Amelio were broken up when the kiss happened. The TikTok star announced on his Twitter account that "The only person who has a right to be upset with me is Charli and I'm sorry I hurt her. We broke up and I messed up by kissing Nessa. I am not sorry to Josh [Richards, Nessa's ex-boyfriend], we are not boys, and we haven't been boys since he lied to Charli saying I had an STD 6 months ago trying to get her to stop seeing me."
This messy drama is clearly deeper than just the kiss between Barrett and Hudson and involves many complicated feelings. Adding to the drama is Hudson's recent comments concerning not only D'Amelio, Barrett, and himself, but other TikTok megastars. Besides the scandalous relationship between D'Amelio, Hudson, and Barrett, more popular TikTok creators have been called out by Hudson for cheating on and with one another. 
The wild cheating between the TikTok stars
Following the revelation that Hudson cheated on D'Amelio, Hudson immediately went on the offensive. He began tweeting about the other scandals that famous TikTok creators were involved in. Many of those that Hudson called out were former friends of the TikTok couple, who have now turned on Hudson. The long list of those accused of cheating included Charli D'Amelio's sister Dixie, who quickly defended her sister.
Hudson rationalized his decision to air his now-former friends' dirty laundry saying "I'm not going to let these hypocrites ruin my life without their lives being on the internet too. Since all my drama has to be put on the internet for the world to judge me, let's lay out everyone else's." Many of these TikTok creators responded to Hudson's claims, denying that the rumored cheating ever occurred.