Tiktok Fan Theory Suggests One Direction's Name Is a 'Glee' Reference, if Only Subconsciously
Even though it's been 10 years since One Direction came into the world, fans are still madly in love with them and their music. There are so many devoted and passionate fans out there, feasting on the boys' solo careers while also reminiscing about the good ole days. And one fan posted a funny, theory on TikTok about the origins of the boy band's name, and it boils down to Glee. Maybe. 
One TikTok user thinks 'One Direction' could have come from 'New Directions'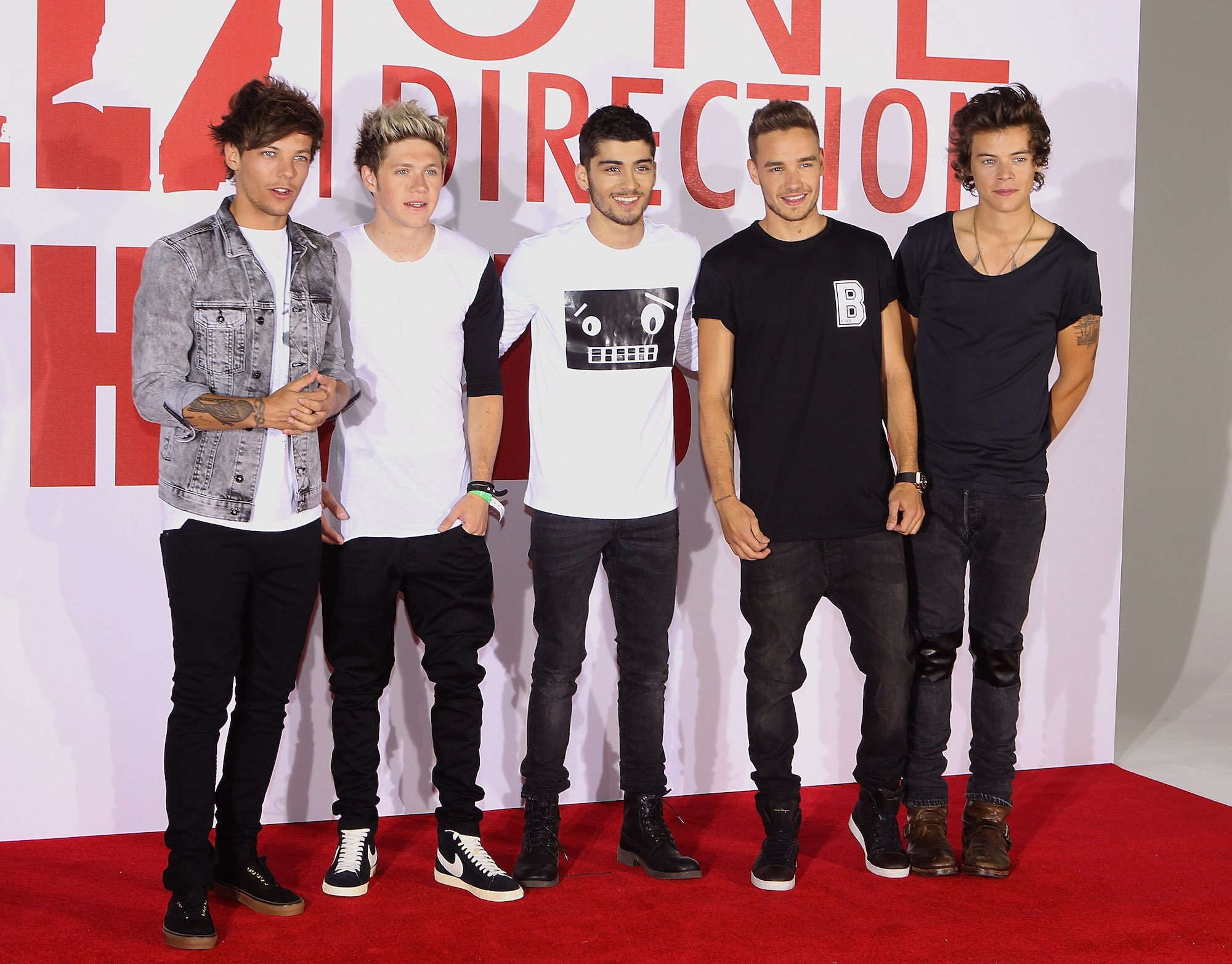 On Aug. 26, TikTok user, @paras1tes, posted a thought about where the band's name might have come from. She first brings up how Harry Styles and Niall Horan were fans of the show, Glee. 
The user then pointed out that Glee premiered in 2009. The guys formed their band in 2010 on X-Factor. Will Schuester names the glee club the New Directions, which stays with them through the whole series. See the kicker yet?
"Harry came up with the name 'One Direction,'" she said. "The New Directions came first. So what if, even if it wasn't on purpose, but what if on a subconscious level, Harry was inspired by Glee?"
Were Harry Styles and Niall Horan actual fans of 'Glee'?
Going back to whether Styles and Horan were major Gleeks, it doesn't seem like they ever explicitly said that they were. But the user referred to photos of members of the Glee cast with Horan and Styles where they "look like they're fans." Going to Google, there are a couple of photos and they're definitely not hating the experience. 
One image is of a seemingly good encounter between Kevin McHale (Artie), Styles, and Horan. And in another image, Styles does look really happy that he met Cory Monteith. Horan has a photo with him as well. Judging by their clothes it was all the same day, too. 
Anyway, there isn't a lot to go off of to say if they were fans of Glee, but it was 2010. They very well could have been. The TikTok user also points out a video of Styles twerking in front of Darren Criss at the Teen Choice Awards years later, but, again, it doesn't prove much else. 
Styles said he came up with it, but doesn't know what it means
To think that maybe Glee of all things inspired the name of a beloved band is actually kind of funny. But it's also not that unbelievable. 
In an interview with CBS Sunday Morning, Styles talked about his career and admitted that he was the one who came up with "One Direction" for their name. However, he has no idea why or what it means. 
"I know they're not here to defend anything else, but it was me. I honestly don't know [what it means]," he said in 2017, saying he thought it "sounded good." "We threw around names for a little bit, and I honestly don't know. I suggested it and everyone was like, 'Yeah we like it.' And then it kind of stuck."
Does this mean that Styles was influenced by Glee, since he doesn't know why he suggested the name "One Direction"? No. But, it also doesn't refute the theory either. So fans, continue speculating in these tough times, and maybe more will be revealed.