Tim Allen Screamed the F-Bomb at Children on 'The Santa Clause 2' Set While Dressed as Santa Claus – '12 Children Looked Like You Had Ripped Their Legs off'
'The Santa Clause 2' star Tim Allen admitted that he isn't very fond of children. He once even screamed the F-bomb at children on the set while he was in full costume.
The Santa Clause trilogy is an essential piece of holiday movie viewing for many families around the world. The story is closely tied with the Christmas holiday and it's overflowing with festive spirit. Many viewers grew up watching The Santa Clause, so it holds a great sense of nostalgia. However, some of the children on the set of The Santa Clause 2 were scarred when Tim Allen screamed the F-bomb at them while still in full costume.
'The Santa Clause 2' is a family film, but Tim Allen doesn't like children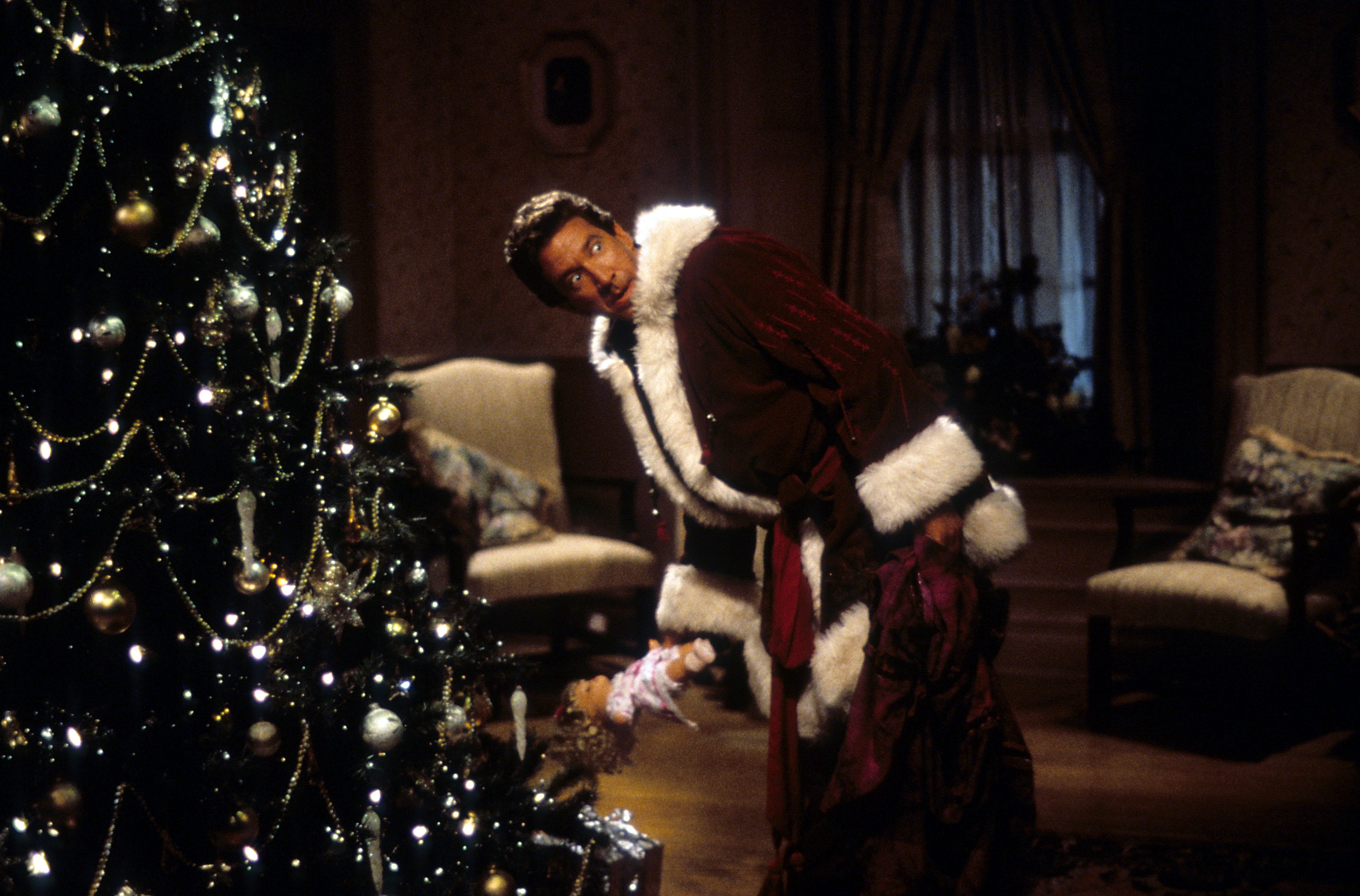 Allen has worked on family content outside of The Santa Clause flicks. He most famously voiced Buzz Lightyear in the Toy Story franchise, which continues to delight audiences of all ages to this day. However, Allen admitted on The Kelly Clarkson Show that he actually doesn't like children.
He even explained that he does work on a lot of family content but that doesn't change his feelings about children. "I do it in my act, I'm not really a big fan of children," Allen said. "I have them. I like mine, kind of. I don't like other people's children."
Tim Allen yelled the F-bomb while in full costume
Kelly Clarkson asked Allen if his swearing has ever landed him in any trouble in any of his family productions. Folks around him always remind him of working on The Santa Clause 2 every Christmas season. It isn't his proudest moment, but it got huge laughs from Clarkson on the talk show.
"When we did The Santa Clause 2, it was like cats, they [children] wouldn't leave me alone," Allen said on The Kelly Clarkson Show. "I mean, I'm dressed like Santa Clause, we had a North Pole set, we used real children, and at one scene in a submarine, we're looking, we're waiting for the North Pole. And then, Air Force is flying over the North Pole. They had a sonar beacon." 
Allen continued, "I said, 'Everybody gotta be quiet!' These two kids were fighting in the back, it was late in the afternoon and I'd been in this stuff way too long. I'm very angry, sweaty, and the camera just had to come around and get my eyes. And then the movie opens, it's Santa. These kids again, 'He hit me,' 'he pinched me.' 'Cut.'" 
The Toy Story actor managed to keep his cool for a while, but his patience continued to wear thin. He finally let it loose. As a result, Disney had to step in to do damage control with the parents on set.
"15 takes later, the kid said one more word and I let out the loudest F-bomb," Allen said. "I turned around and there are 12 children who looked like you had ripped their legs off. Their Santa has just screamed the F-bomb. Quickly, Disney people came in and calmed the parents down."
'The Santa Clause 2' is playing on Freeform's 25 Days of Christmas
Families are regularly searching for where they can watch The Santa Clause trilogy. This year, all three installments are available as part of Freeform's 25 Days of Christmas programming. Each showing includes all three entries back-to-back, allowing viewers to watch the movies in a mini-binge session. 
Freeform's 25 Days of Christmas also includes other holiday classics, such as Dr. Seuss' How the Grinch Stole Christmas, The Little Drummer Boy, the Home Alone movies, among so many others. The channel's holiday programming will run from Dec. 1 to Dec. 25 with content for audiences of all ages.