Tim Burton Reveals Who Johnny Depp Should Have Ended up With
Johnny Depp's most recent relationship with Amber Heard is making headlines for all the wrong reasons. It seems as though we're constantly being met with horrific news about their marriage, which Depp has described as "a crime scene waiting to happen." All of these upsetting reports on the actor's most recent courtship makes us incredibly nostalgic for the days when he was in one of Hollywood's sweetest relationships. 
According to Tim Burton, who has worked with Depp on countless projects, the actor was "never the same" after splitting up with one particular actress. Who was it? Keep reading to find out.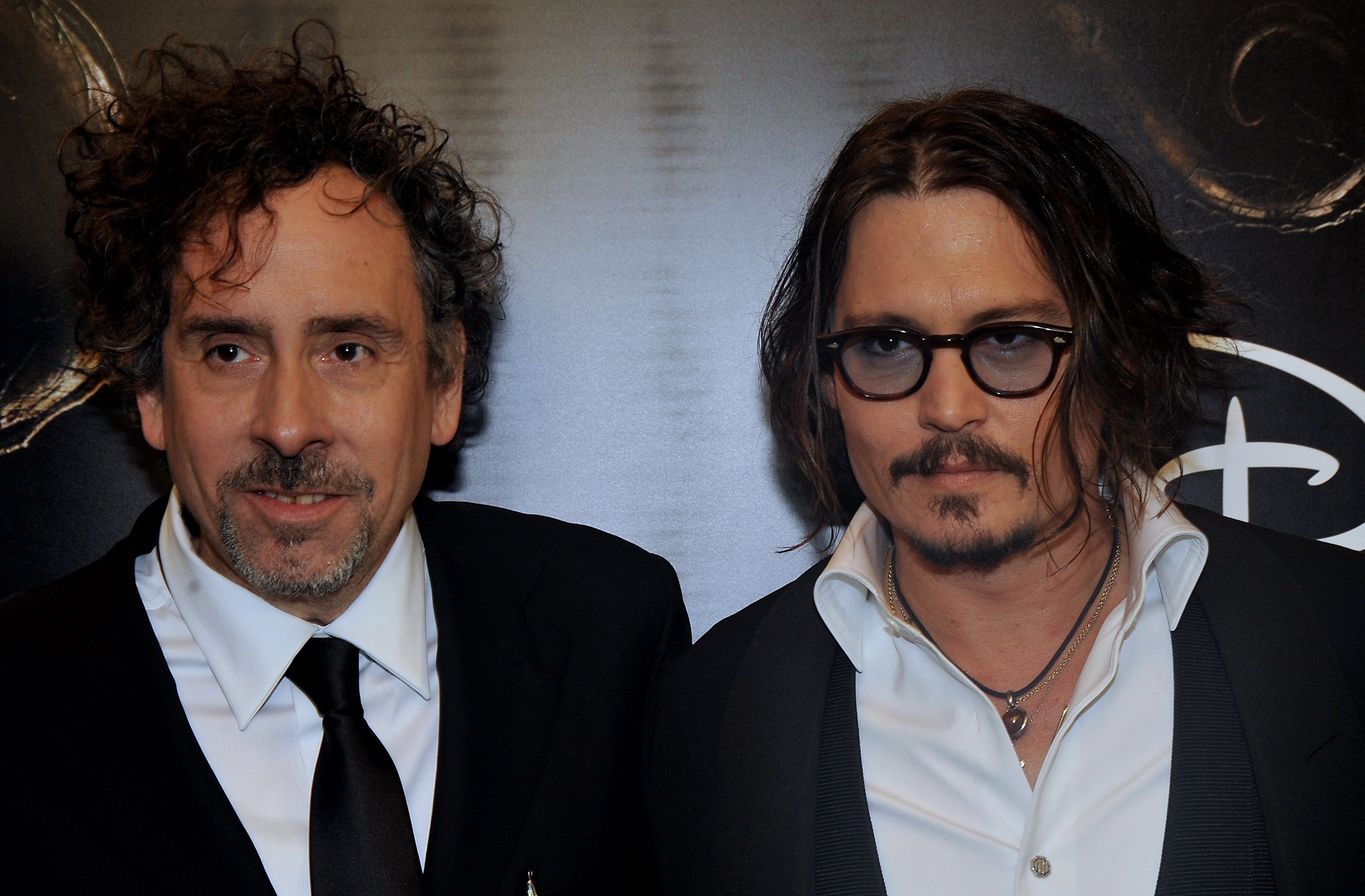 Burton and Depp have been working together for 30 years
Depp believes his entire career as an actor is dedicated to Burton.
Their collaborations began in 1990 when the director cast Depp for the titular role of his quirky film, Edward Scissorhands. After falling in love with the script, Depp knew in his heart that he wanted to work with the eccentric filmmaker. And this was before even getting cast in the role! At the time, Depp was only a TV actor, feeling trapped in a role that wasn't "him."
Waiting desperately to hear back from Burton regarding whether or not he'd been cast in Edward Scissorhands, Depp recalled the angsty period. In the director's biography, Burton on Burton, Depp went into further detail about the experience. 
"I waited for weeks, not hearing a thing in my favor. All the while, I was still researching the part. It was now not something I merely wanted to do, but something I had to do. Not for any ambitious, greedy, actory, box-office-draw reason, but because this story had now taken residence in the middle of my heart and refused to be evicted. What could I do? At the point when I was just about to resign myself to the fact that I would always be a TV boy, the phone rang."
After picking up, Depp learned that he got the role of Edward Scissorhands. It was then that he was able to film alongside his girlfriend, Winona Ryder.
Winona Ryder changed Johnny Depp forever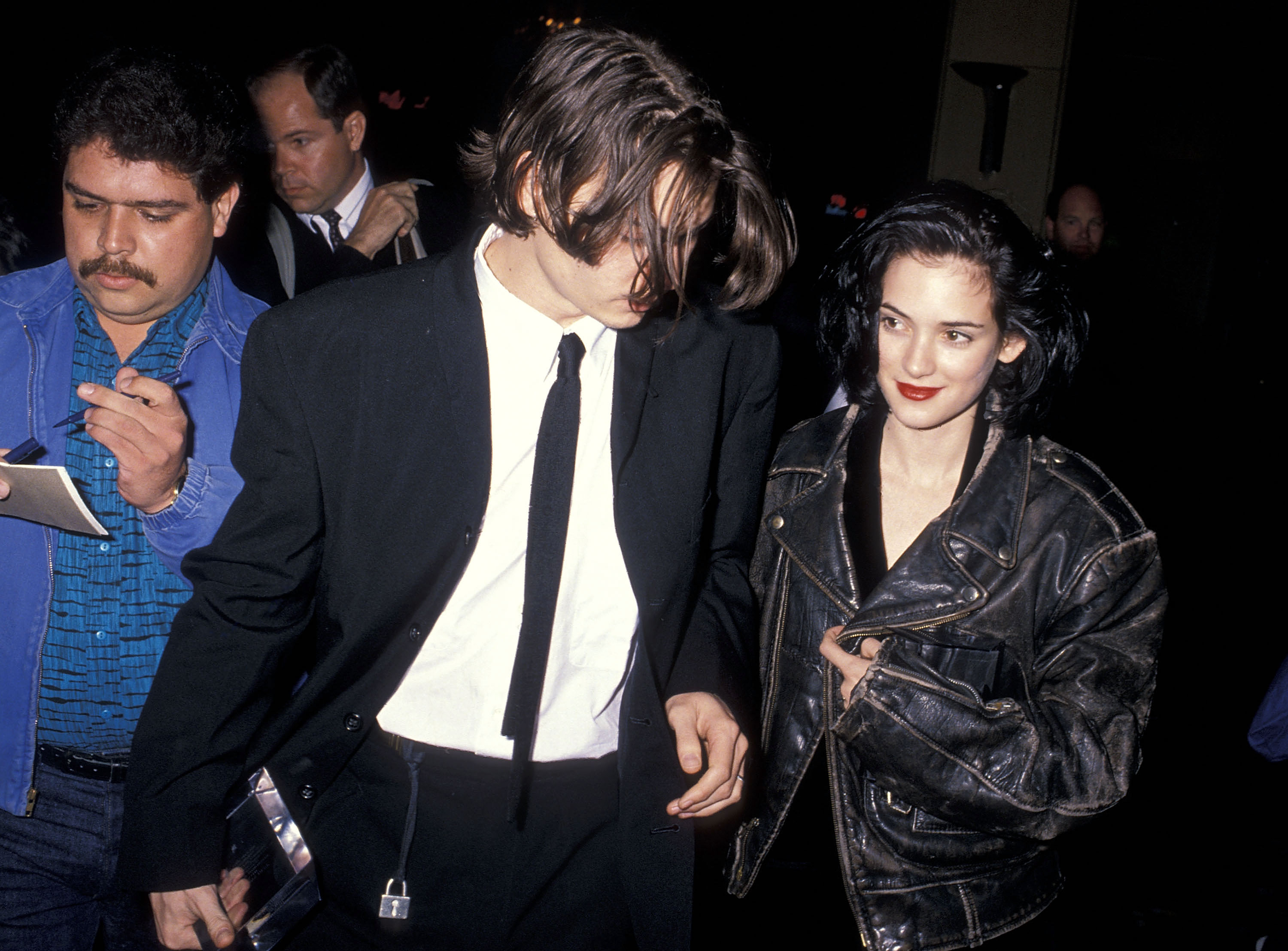 Depp and Ryder were so smitten with one another that the actor got a tattoo dedicated to the Stranger Things actress. The tattoo said, "Winona Forever."
Five months after meeting, Depp got down on one knee and proposed to his Edward Scissorhands co-star. Unfortunately, the two ended their romance a few years later, which led to genuine heartbreak on both ends. 
Burton revealed how broken Depp was after his split with Ryder. According to Mirror UK, was reported saying:
"I felt so bad. I asked him why it happened but all he said was, 'It wasn't her fault, it was mine.' I felt weird to be around him like he wasn't acting like Johnny anymore… It's almost like Winona took Johnny's soul, Johnny's love."
How Johnny Depp and Winona Ryder met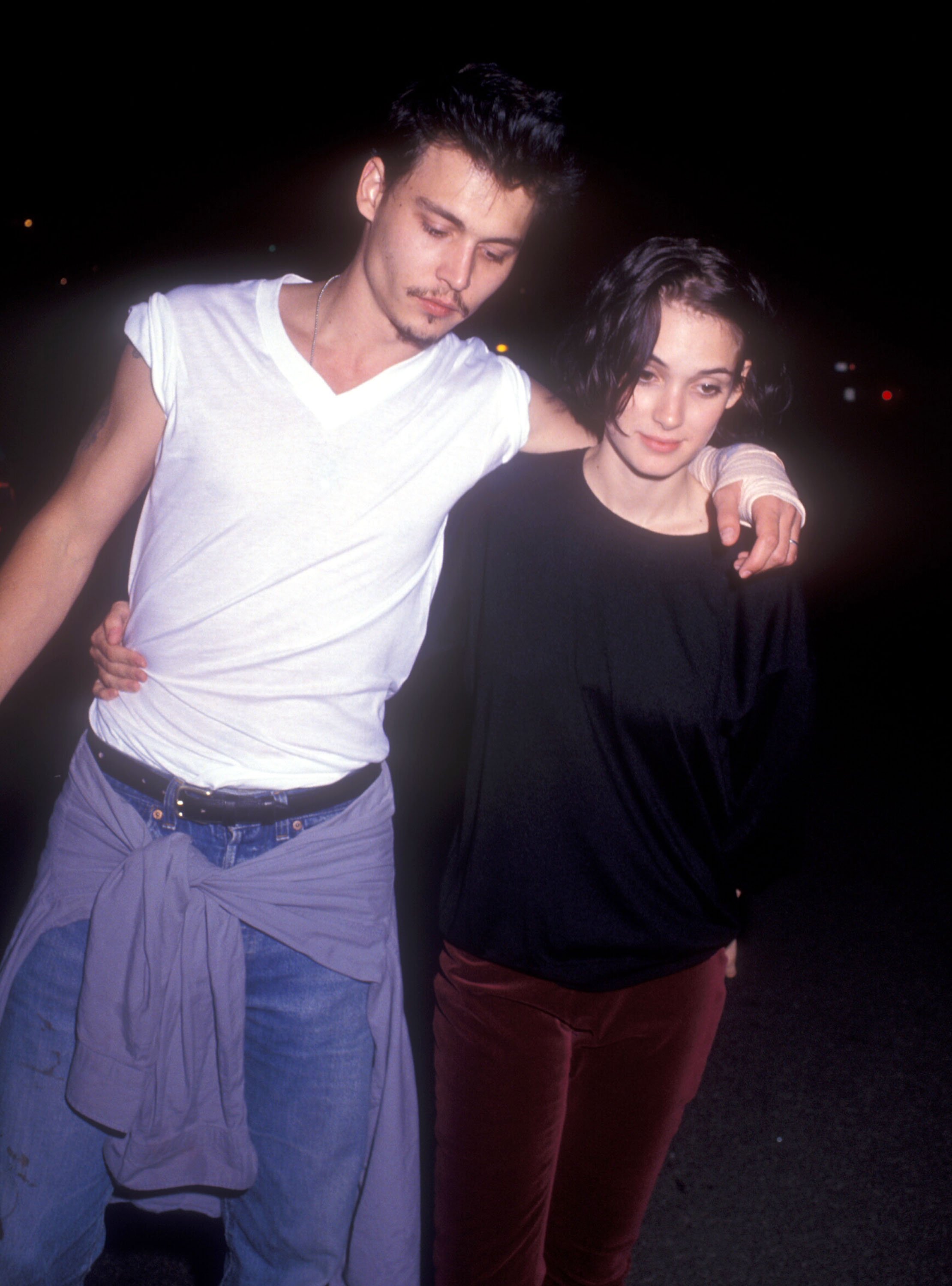 The whirlwind romance between Depp and Ryder began in 1989 when they locked eyes at the premiere of Great Balls of Fire!
The Beetlejuice star was getting a Cola from the vending machine when Depp first became entranced by her. Upon seeing the actress for the first time, he said it was "love at first sight."
He gushed about their first interaction, poetically stating, "it was a classic glance, like the zoom lenses in West Side Story, and everything else gets foggy…"