Tim Burton Says Winona Ryder Had an 'Identity Crisis' While Filming 'Edward Scissorhands'
Edward Scissorhands is a monumental film for several reasons. It marks the first movie that Johnny Depp and Tim Burton had ever done together throughout their longstanding collaborative history in cinema. It's also the only film that stars Depp and Winona Ryder as love interests, which is significant considering the actors were engaged to each other at the time. 
This movie alone was also able to help launch Depp's career. Breaking free from his "teen heartthrob" status on 21 Jump Street, he was instead able to tackle the quirky, eccentric roles that he always wanted to. And as for Ryder? Scissorhands marks the first film where the actress has to play a character who is the exact opposite of her real-life persona. Playing the role of Kim became so challenging for Ryder, that Burton believes she suffered from a real "identity crisis."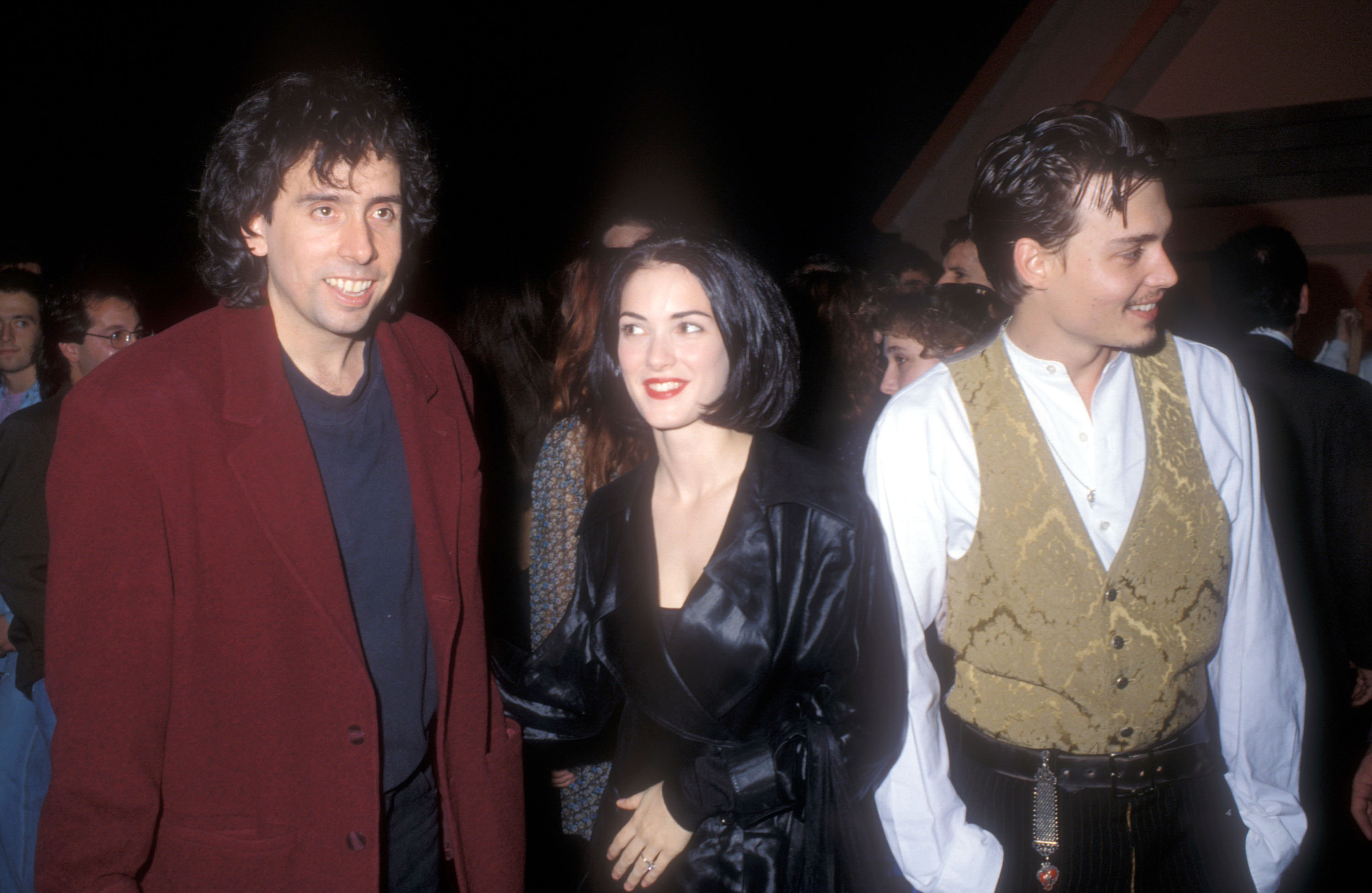 Tim Burton wrote Winona Ryder's character in 'Edward Scissorhands' as a joke
In the 1990s, Ryder was known as the flannel-wearing, pixie cut-sporting indie queen. The last thing the actress cared about was traditionally girly things, like lipgloss and cheer practice. Yet as a bit of a joke, Burton gave Ryder the role of the bubbly queen-bee in Edward Scissorhands. The actress was forced to hang up her all-black hand-me-downs, and instead put on a cheerleading uniform along with a blonde wig.
In Burton's book, Burton on Burton, he laughs about how unusual it had been to see Ryder like this. "It was so funny," says Burton. "I used to laugh every day when I saw her walk on the set wearing this little cheerleader outfit and a Hayley Mills-type blonde wig. She looked like Bambi."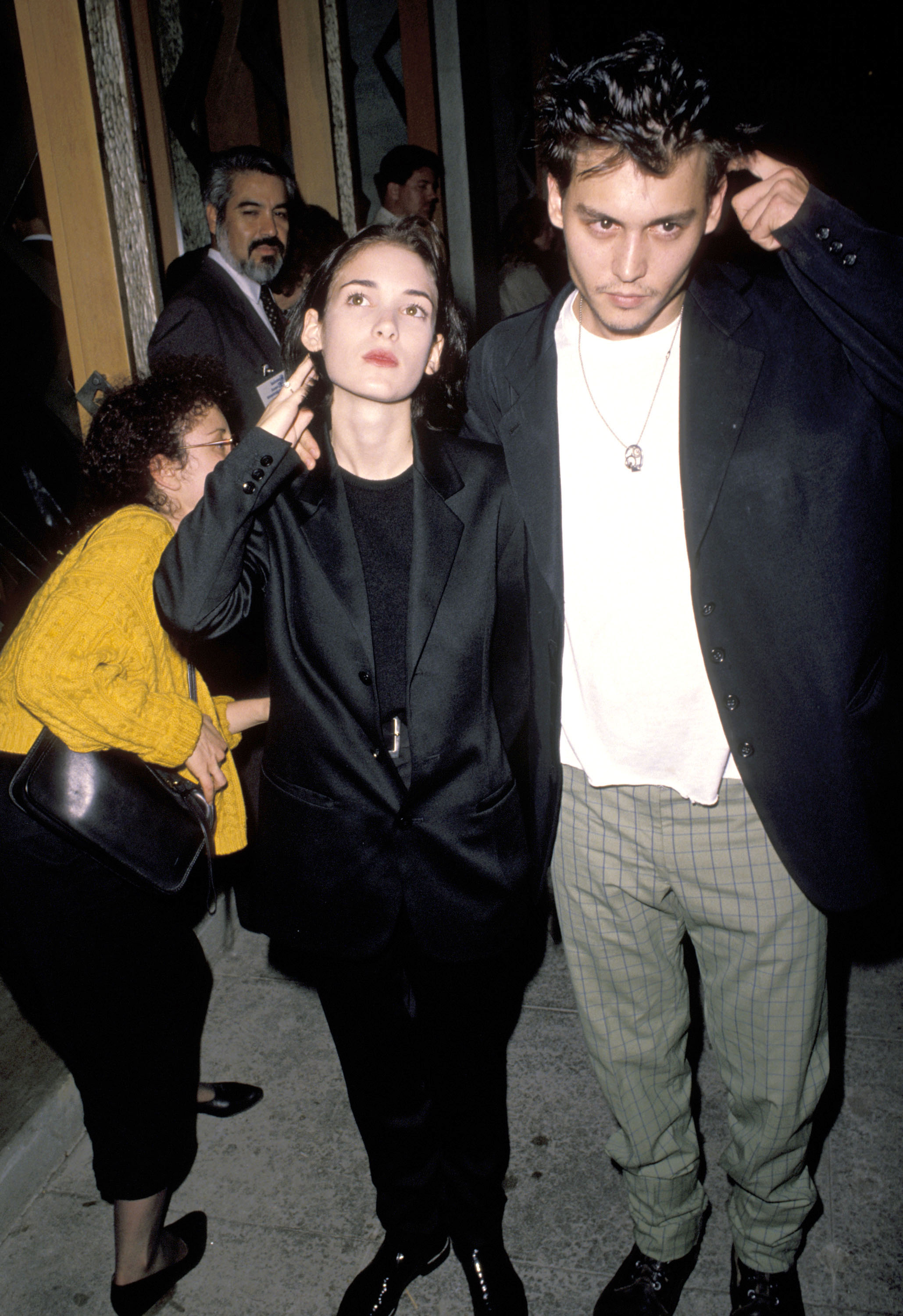 Previously, Ryder had starred in Burton's film, Beetlejuice, where she plays a gothic introvert- a role that the actress was more comfortable with. Yet luckily, Ryder was able to pull off her role of Kim by finding sympathy for her character.
Tim Burton says Winona Ryder had an identity crisis while filming 'Edward Scissorhands'
Putting on that long, blonde wig was a genuine challenge for Ryder, who found herself more comfortable wearing grunge clothing at the time. But the 'identity crisis' Burton claims she faced had a lot more to do with a change in personal style and tastes. According to Ryder in an interview with The New York Times, her character Kim was the type of girl (appearance-wise) who'd bully Ryder during middle school. She reveals, "Kim was like the girls in eighth grade who called me a weirdo and threw Cheetos at me. I had a crew cut, and I liked the Sex Pistols."
Burton tells Los Angeles Times, "Winona felt very uncomfortable in her clothes. She had a real identity crisis, but still exhibited a real power and total believability. That's what I counted on. Just like in Beetlejuice, I needed somebody to ground the movie so it wouldn't spring off into the stratosphere."
Winona Ryder got beat up at school for dressing like a boy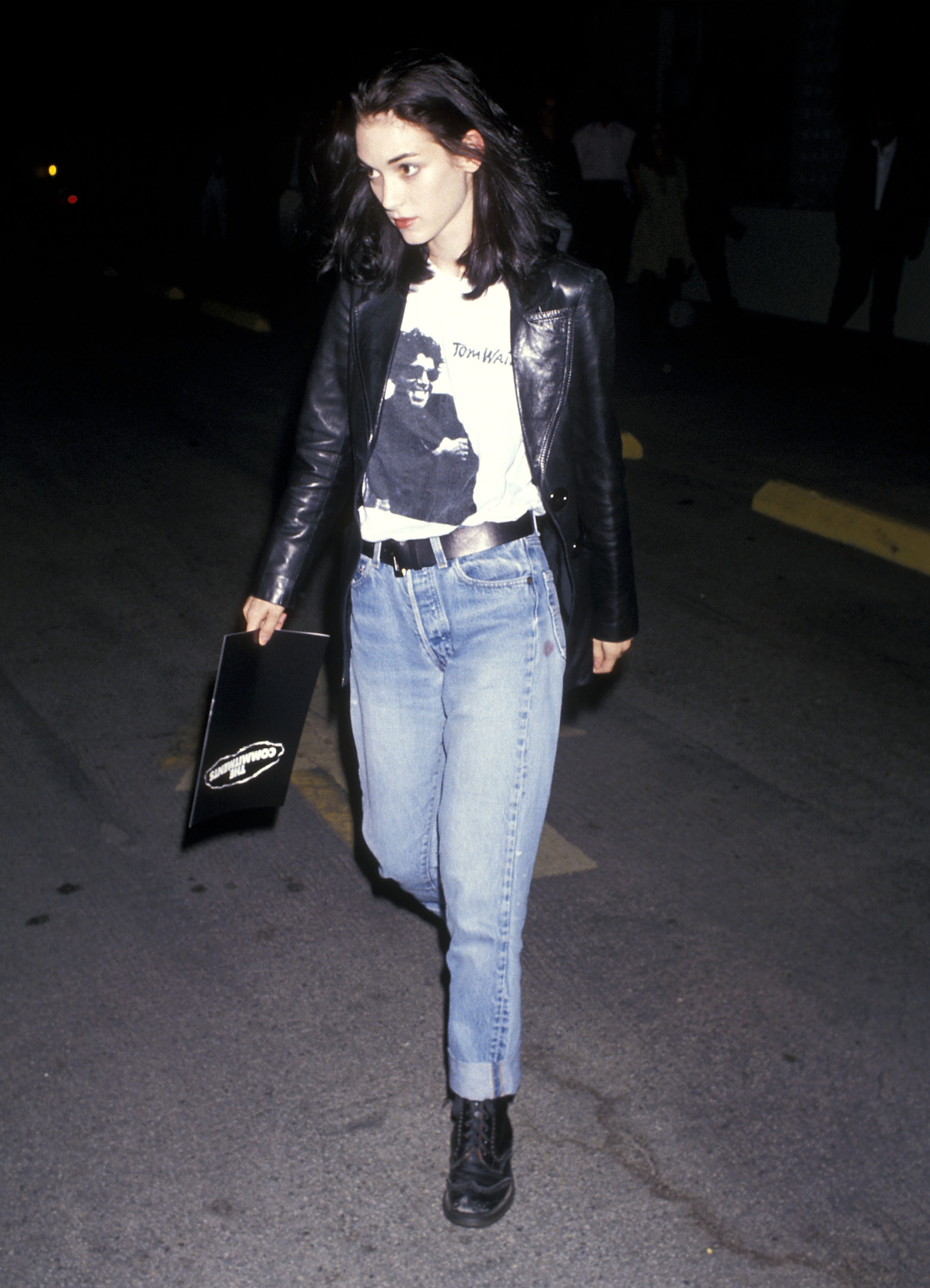 Sadly, Ryder has faced severe torment. In her high school days, she got beaten up for not dressing up like her character, Kim. Instead, she felt comfortable in boy's clothing and had to face unfortunate consequences because of it. Ryder says she was "kicked" repeatedly in the school bathroom. Luckily, the actress was able to get revenge on her tormentors.
She reveals, "Years later, I went to a coffee shop in Petaluma, and I ran into one of the girls who'd kicked me… She said, 'Winona, Winona, can I have your autograph?' and I said, 'Do you remember me? I went to Kenilworth. Remember how, in seventh grade, you beat up that kid?' and she said, 'Kind of,' and I said, 'That was me. Go f- yourself!"