Tim McGraw: Inside the Country Star and Actor's Net Worth
Tim McGraw is one the biggest names in country music, creating hit songs since the '90s. However, how much money is the superstar really worth?
How much money has Tim McGraw made off his music?
According to CelebrityNetWorth, McGraw's net worth is reportedly $85 million. But that number gets a little bit of a bump once you combine it with his country singer wife Faith Hill's net worth. Together, the star couple is worth $165 million. 
Most of McGraw's money comes from his hugely successful music career. The singer signed with Curb Records in 1990 and put out his first album in 1993. The album spawned hit singles like "Welcome to the Club" and "Memory Lane."
From there, McGraw's career has skyrocketed. He has released sixteen studio albums and had eleven consecutive albums debut at No. 1 on the Billboard chart. McGraw has also had 25 of his singles go No. 1 on the Billboard Hot Country Songs chart. Some of those hits include "Live Like You Were Dying," "I Like It, I Love It," and "Just To See You Smile."
The country superstar has won three Grammy Awards, 14 Academy of Country Music Awards, 11 Country Music Association Awards, 10 American Music Awards, and three People's Choice Awards.
Tim McGraw has had high-profile acting roles
In addition to his musical accolades, McGraw has also made a name for himself in the world of acting. The country singer has been praised for his roles in hit movies like The Blind Side, Friday Night Lights, and Country Strong.
His latest acting gig is a starring role in the Yellowstone prequel, 1883. McGraw stars in the show alongside his wife of over 20 years, Faith Hill. The couple has been married since 1996 and frequently tour and collaborate on music together. 
One of those tours, the 2006-07 Soul2Soul II Tour, earned the couple over $140 million, making it the highest-grossing country tour of all time and one of the top 20 highest-grossing tours in history. 
Tim McGraw and Faith Hill's real estate holdings are lucrative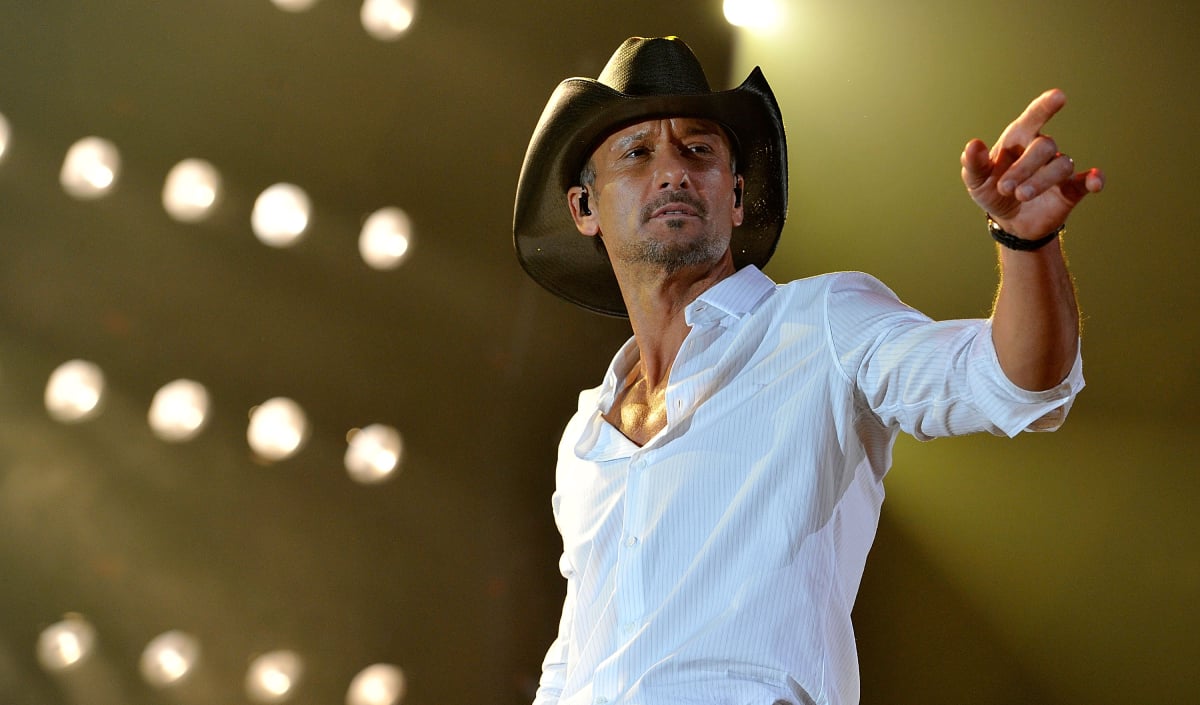 While music and acting have generated most of the country couple's money, McGraw and Hill also have a pretty impressive real estate portfolio. The pair reside in a huge house on 750+ acres. 
The property dates back to the 1800s and was once owned by fellow country star Hank Williams. They pieced together their current property over the years, buying up parcels of land and combining them for their current estate.
The couple shows off the 5-bedroom, 10-bathroom, 22,460-square-foot house frequently on social media, giving fans glimpses of spacious rooms and floor-to-ceiling windows. The property also includes horse stables, ponds, multiple caretaker homes, and guest houses. 
McGraw and Hill also own two other properties in Nashville, as well as a 20-acre private island in the Bahamas called L'ile d'Agnes. The couple has owned the island since 2003 but recently sold it for a rumored $35 million.  
With McGraw's 30+ years in the music industry, his work in movies and TV, and the addition of his wife's earnings, it's no surprise the country superstar has such an impressive net worth.