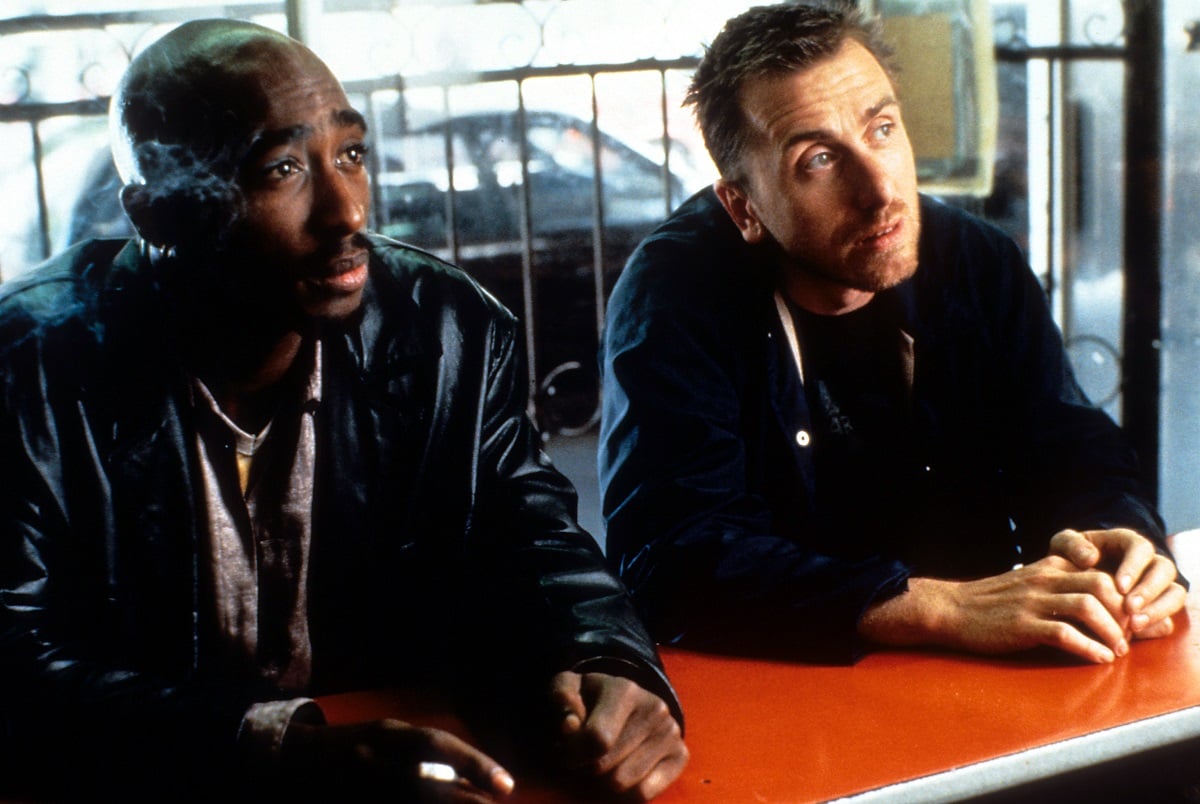 Tim Roth Was Against Working With Tupac in 'Gridlock'd' Because Roth Didn't 'Want to Get Shot'
Tim Roth had to be convinced to work with Tupac Shakur over 'Gridlock'd' because the actor was concerned for his own safety when around the rap star.
Pulp Fiction actor Tim Roth and rapper Tupac came together for the Vondie Curtis-Hall biopic Gridlock'd. But initially, Roth was against collaborating with Tupac because of his controversial image and dangerous lifestyle.
How Tupac ended up in 'Gridlock'd'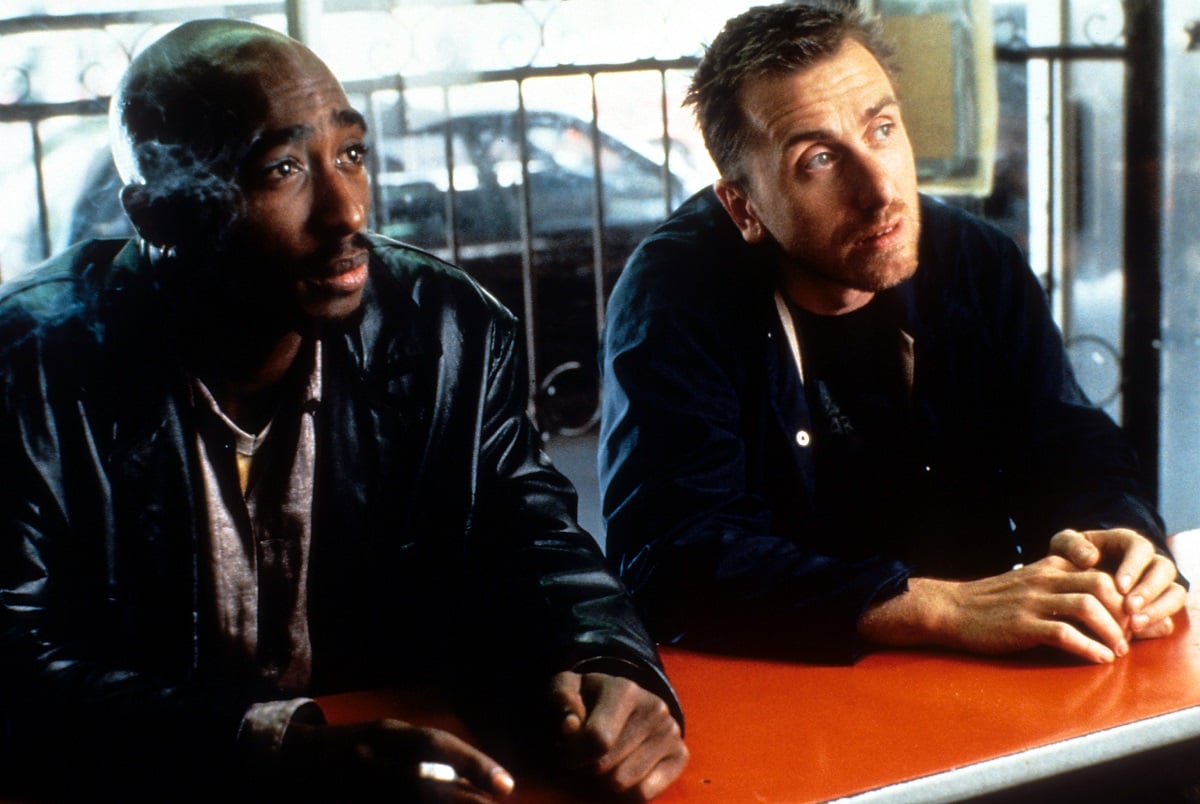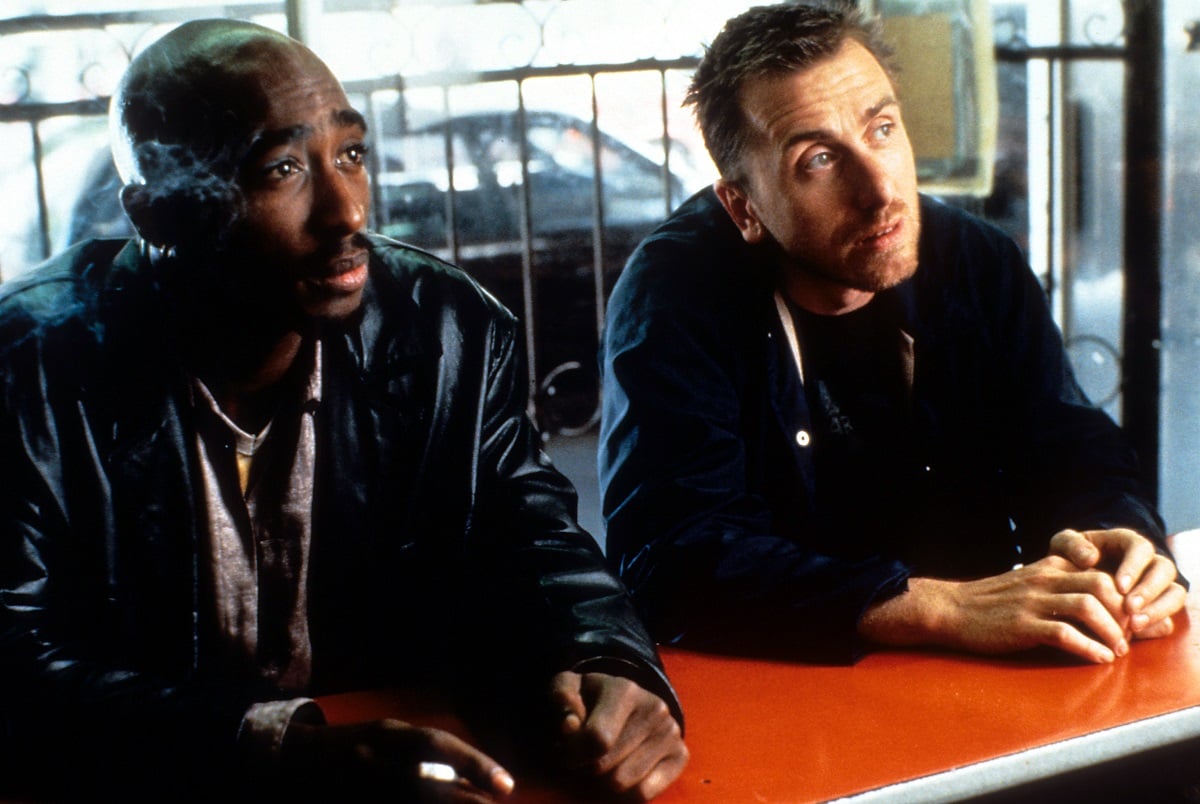 Gridlock'd was a 1997 comedy thriller directed by filmmaker and Daredevil actor Vondie Curtis-Hall. It starred Tim Roth and Tupac Shakur as a pair of heroin addicts on the run from both drug dealers and the police.
The film's producer, Preston Holmes, first gave Tupac the script for the film as soon as the rapper was released from prison. After reading the script, the late rapper instantly let the producer know that he wanted to be a part of the movie.
"He wanted to do as much as he could do as quickly as he could do it so he could get his feet on the ground. When he got out, I gave him the script to Gridlock'd. He got back to me immediately, not more than two days later saying that he would love to do it," Holmes said in an interview with Vibe.
Tupac also surprised Holmes with his reaction to his future Gridlock'd co-star Tim Roth.
"I breathed a sigh of relief. Then I told him that a commitment has already been made to the other role and was about to go into an explanation who Tim Roth was and he was like, 'Aw, man, I love his work.' He surprised me by how much he took to the script and how aware he was of Tim Roth and his work," Preston said.
Tim Roth was initially against working with Tupac
When Tupac was first suggested for Hall's movie, the director met the choice with resistance. He was aiming for someone like The Matrix star Laurence Fishburne in the starring role. But Fishburne was too expensive. After considering other seasoned actors like Don Cheadle and Forest Whitaker, Holmes eventually suggested Tupac.
"I thought Tupac was a good kid, a good actor but I didn't want no rappers. Preston sent the script to Tupac and told me that he really wanted to sit down with me. Tupac had just gotten out of jail and was staying at a hotel under the name 'Welcome Homie.' I had to ask for 'Welcome Homie.' We had the meeting and he was incredible," Hall shared.
But like Hall, Roth also had reservations about starring alongside Tupac.
"I told Tim [Roth] about it and Tim was like, 'Can he act?' A few hours later, Tim calls back and says, 'I can't do the movie with him. I'm gonna get shot on set.' I told Tim to meet him. We all got together that night and went to some bar in Silver Lake. We sat around, smoked like eight cartons of cigarettes and drank like 40 beers and they just bonded," Hall said.
Tim Roth helped pay for Tupac's funeral after he died
In a popular Reddit AMA, Roth shared some fond memories with his co-star. The She-Hulk actor shared that he'd fallen in love with the rapper when he first met him. But he also had to confront the rapper a couple of times about focusing on the film.
"I had to get a little in his face sometimes since he was constantly writing and singing and producing so he was utterly exhausted so I told him that he had to give me his time now. The day that he was shot, he was on his way, he had seen the Tyson fight, he was supposed to do some additional voice work on the movie," Roth said.
Like many, Roth was saddened by Tupac's death, hoping that he'd pull through after getting shot.
"We had our fingers crossed that he would survive in the hospital, but it was the surgery that got him in the end. He was young and rash but also brilliant and I adored him," he continued. "His mom was a Black Panther back in the day and they couldn't afford a funeral for him. The deal that he had done even though he was double platinum, he didn't have a dime to show for it. So we were passing the hat around for his costs."