What Time Does 'Dexter: New Blood' Come On?
Tonight's the night… Dexter returns to Showtime on Sunday, Nov. 7, with a 10-episode revival series named Dexter: New Blood. The show will pick up on the life of Dexter Morgan almost 10 years after the events in the original series finale, finding him living under a fake name in a "world away from Miami." Here's when it comes on and how to watch the show.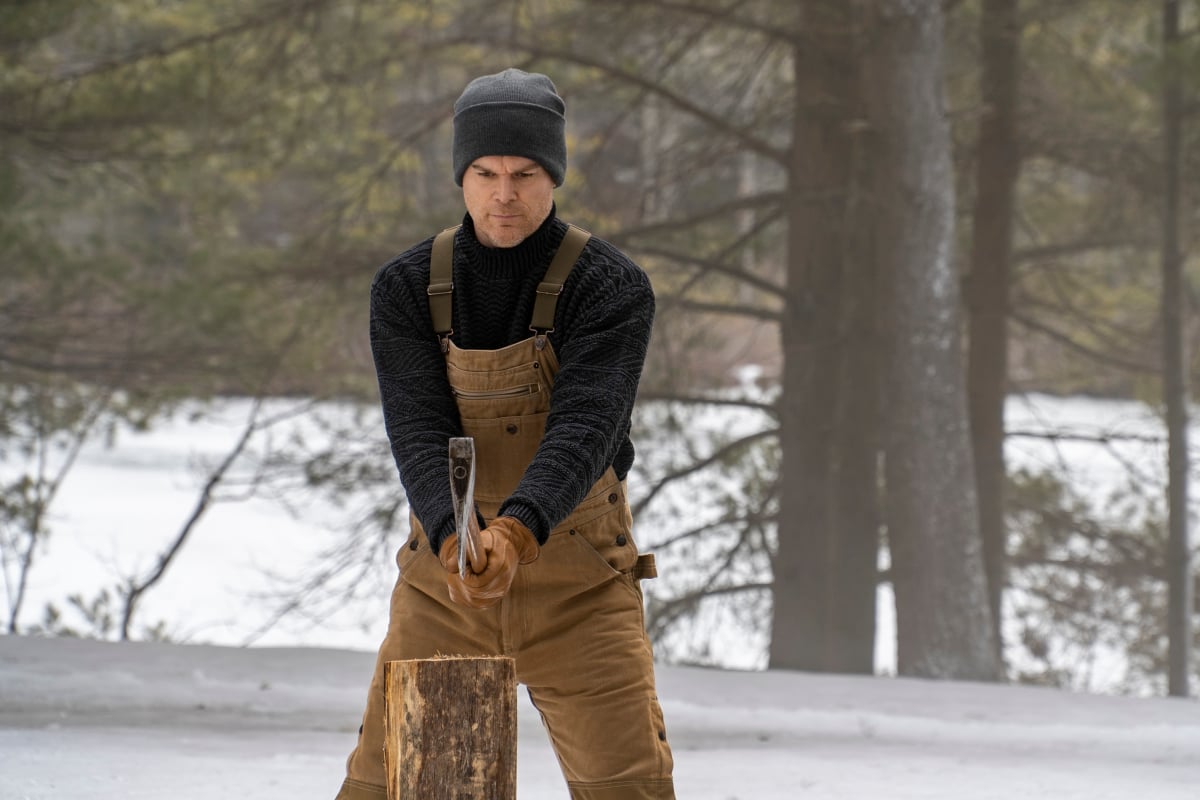 It's almost time for 'Dexter: New Blood'
Dexter: New Blood will air at 9 p.m. ET on Sundays. Showtime also releases the episodes on its app at midnight on Sundays, almost a full day before the show airs live. The network only asks that those early viewers refrain from discussing the episodes until they air on cable.
The premiere comes just over a year after Showtime announced the reboot. It had been eight years since the series ended, which saw the character fake his death and go into hiding. The Dexter series finale was widely panned by audiences who felt it failed to deliver on all the drama that had preceded it. Though the revival won't be redoing anything, it does provide an opportunity to correct those perceived mistakes.
What to expect from the show
The revival will chronicle Dexter's life in the fictional small town of Iron Lake, New York. He goes by the name Jim Lindsay, works a regular job, and is well-known by everyone.
"When we meet him [in the revival], he is living a very calm and abstinent monastic life in upstate New York in a fictional town called Iron Lake," showrunner Clyde Phillips explained to the website Drama Quarterly.
"He works at the fish and game store, surrounded by weapons of minor destruction and by the trophies of what other people have killed – deer heads and stuffed trout on the wall," he added. "We also learn he's got a new girlfriend who is the chief of police. He can use that accessibility to the police station to his advantage, because even though he's had a monastic, abstinent life, this is Dexter and Dexter is going to kill people."
One of his enemies will be a man named Kurt Caldwell, played by Clancy Brown (via Deadline).
Caldwell was born and raised in the town of Iron Lake. In fact, some consider him the unofficial mayor of their small town. He's realized the American dream by going from driving big rigs, just like his father did, to now owning several trucks and the local truck stop. Powerful, generous, loved by everyone – he's a true man of the people. If he's got your back, consider yourself blessed. But should you cross Kurt, or hurt anyone that he cares for… God help you.
It'll also feature surprise characters
Dexter's dark passenger re-emerges just as his son, Harrison Morgan, shows up to Iron Lake. Fans will recall that Dexter abandoned him in the original series, but Harrison managed to find him. The actor who plays him, Jack Alcott, teased that their reunion will be "heartbreaking" to fans.
Phillips also said the revival will feature a couple of other surprise returns, but you'll have to watch to find out.
Remember, Dexter: New Blood airs at 9 p.m. ET on Sundays on Showtime.