'Time for Us to Come Home For Christmas' Star Lacey Chabert Explains Why People Love Hallmark Movies So Much
'Time for Us to Come Home for Christmas' star Lacey Chabert reflects on why people love Hallmark Christmas movies.
When it comes to feel-good, made-for-TV Christmas movies, Hallmark Channel has the formula down pat. That's no surprise, since the network basically invented the genre, at least as we now know it. Without Hallmark — which will release 40 new holiday movies in 2020 — we probably wouldn't have the dozens of similar films that pop up on Lifetime, Netflix, OWN, and elsewhere in the last few months of the year. 
While it's easy to slam Hallmark movies for being predictable, actor Lacey Chabert — who has starred in dozens of movies for the channel and its sister network Hallmark Movies & Mysteries — says that's kind of the point. She described the movies as "comfort food for the spirit" in a recent interview with Hello Giggles. 
Lacey Chabert says she 'takes pride' in her movies for Hallmark 
To many people, Chabert might be best-known for playing Gretchen Wieners in the 2004 movie Mean Girls. But these days, she's a fixture on Hallmark and its associated channels, having starred in two dozen movies for the networks. Her most recent effort is Time for Us to Come Home for Christmas, which is co-produced by Blake Shelton and focuses on a group of people who receive a mysterious invitation to spend the holidays at the Snowfall Inn. 
"Even though a lot of the movies have similar themes, I take great pride in doing my best to tell it in the most honest and unusual way possible, while hopefully creating a character that people can see themselves in," Chabert told Hello Giggles. 
The actor added that the comforting and familiar aspect of the stories was exactly why they were so popular with so many viewers. "I think people know they can sit down with their families and watch something that's uplifting," she said. 
'Time for Us to Come Home for Christmas' brings a little mystery to the holiday season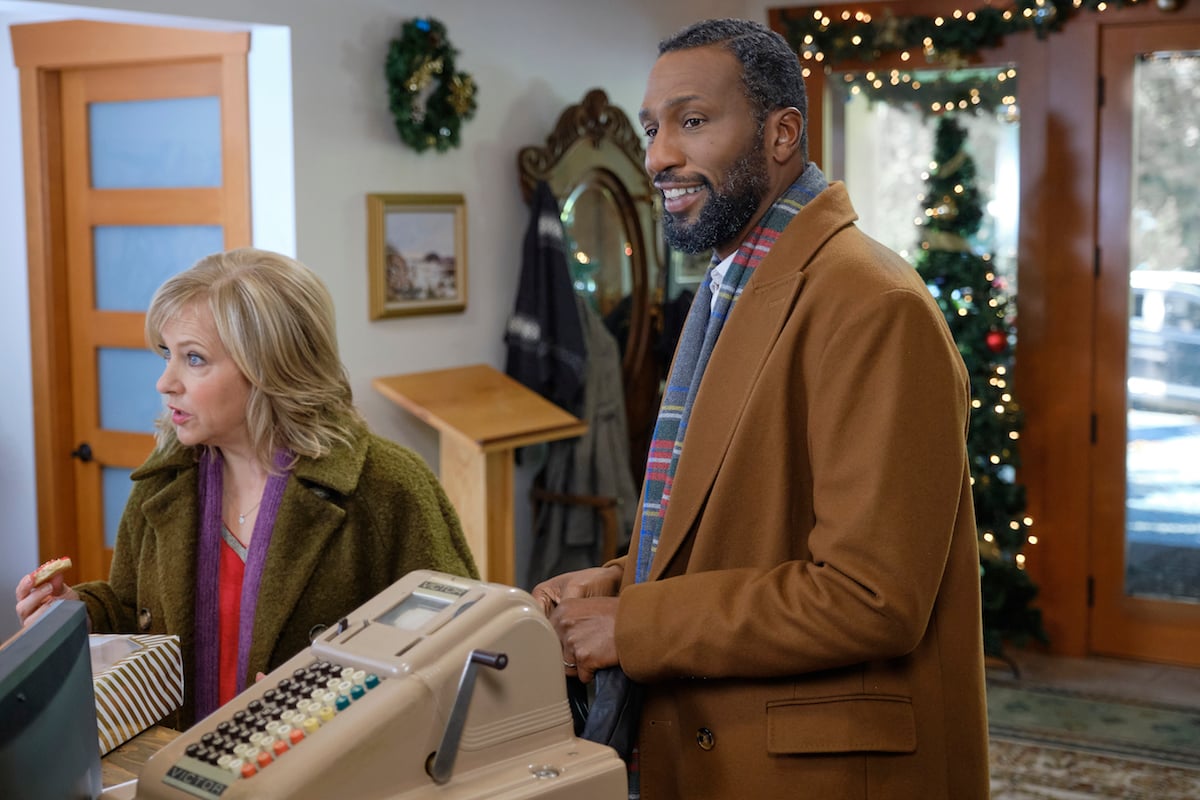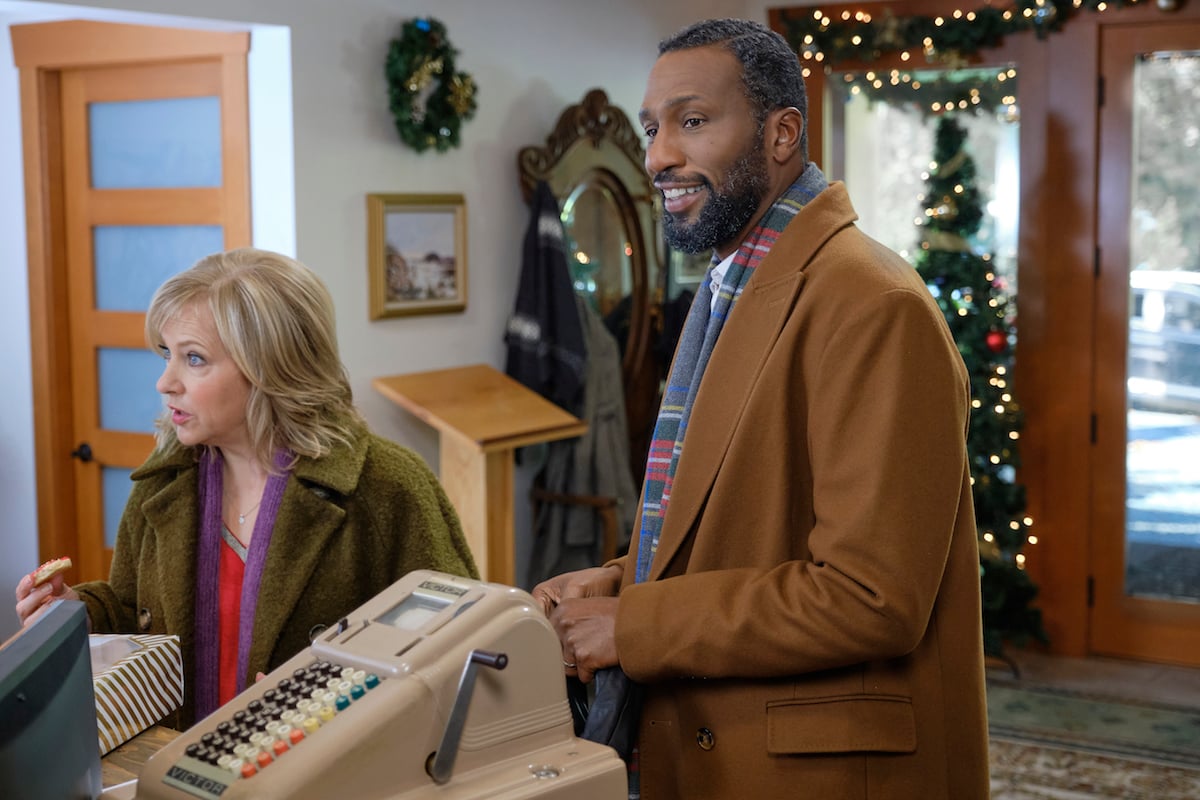 Chabert's newest Hallmark movie combines a quintessential Hallmark setting — a cozy inn — with an element of mystery. When Sarah (Chabert), who is back home to settle her late mother's affairs, receives a surprise invitation to spend Christmas at the inn, she believes it's a gift from her Seattle law firm. 
Also guests at the inn are Karen (Lini Evans), a divorcee spending the holidays on her own for the first time who thinks she won her stay in a contest, and Jasper (Leon), a widowed musician who thinks his late wife booked the trip. But when they all realize their invitations came in the same red envelopes and were sent by an unknown person, they realize something else is afoot. Sarah teams up with the inn's owner, Ben (Stephen Huszar), to uncover what connection she and the other guests share. At the same time, she finds herself falling for the handsome man who runs the Snowfall Inn. 
"Each of the characters are at points where they need healing and they need support in moving on from something," Chabert said during an appearance on Hallmark Channel's Home & Family. "And together they make this beautiful Christmas for one another, and beautiful memories."   
Chabert says she's 'honored' people tune in to watch Hallmark's Christmas movies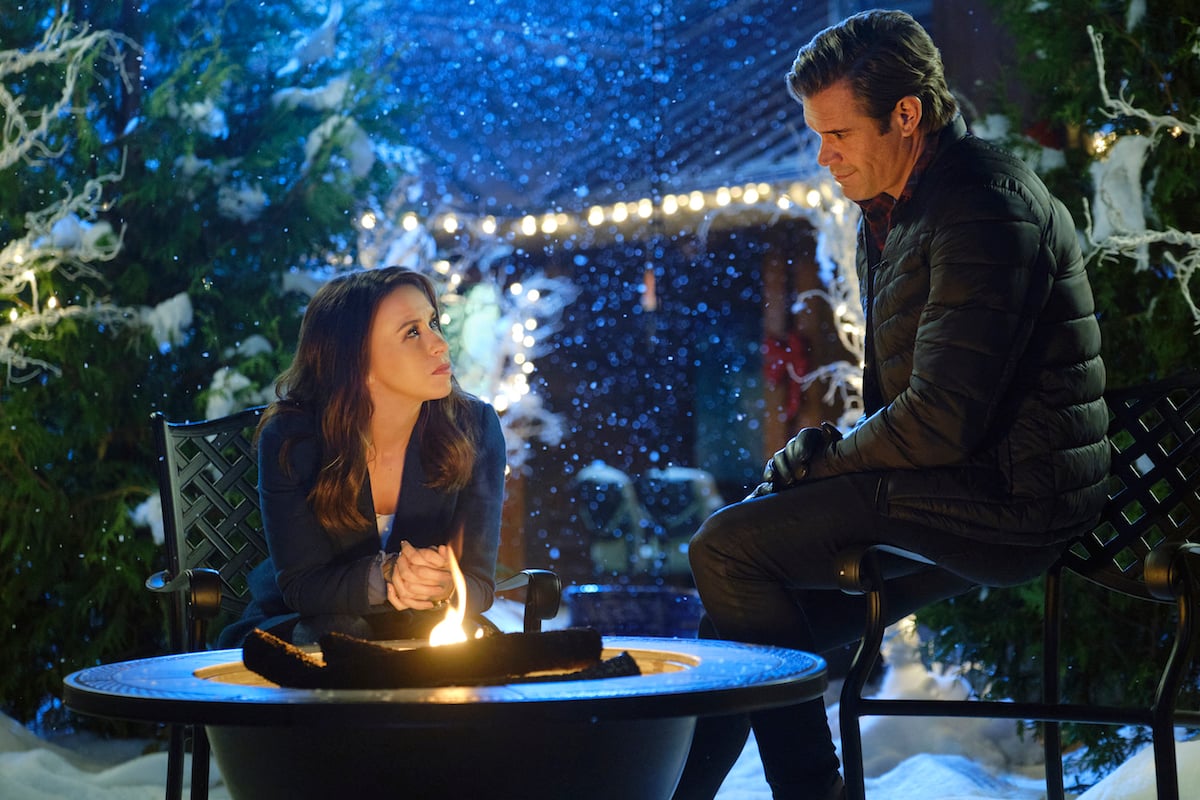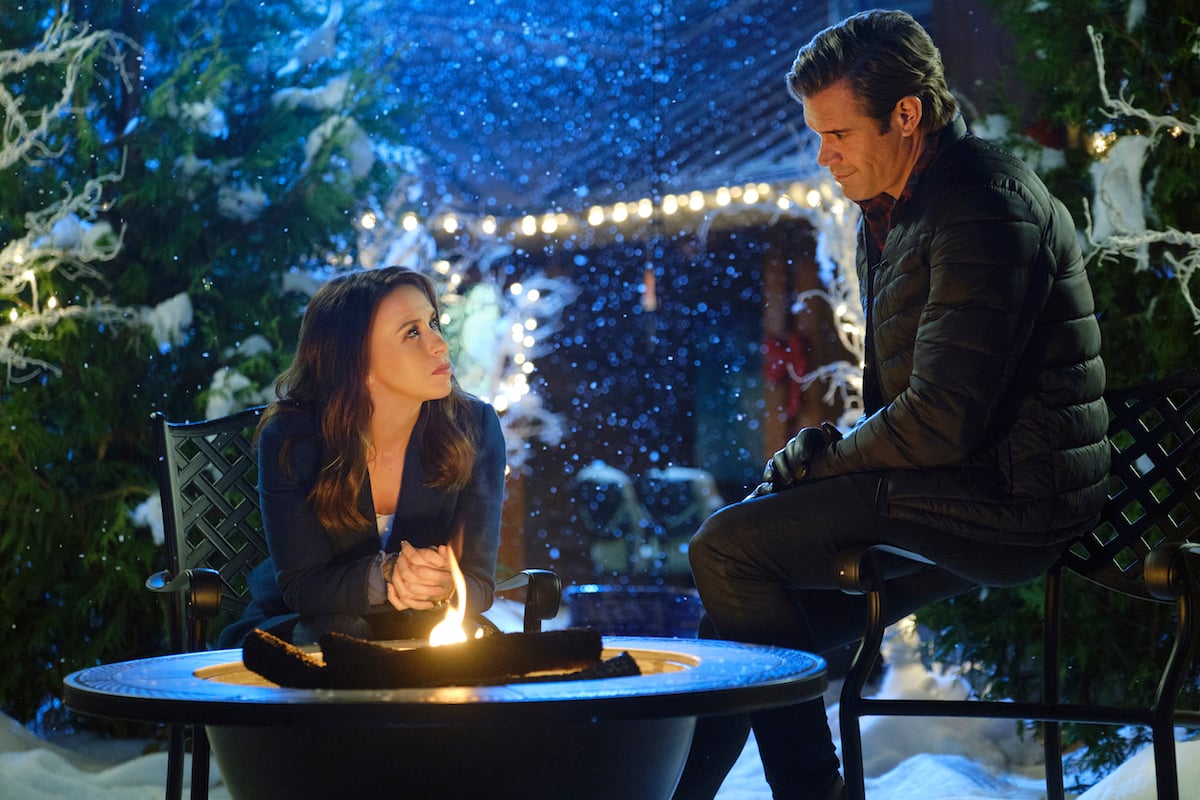 For Chabert, the appeal of Hallmark movies boils down to their relatable themes. "There's a lot of beautiful messages and all of those themes are really meaningful," she told Hello Giggles. "And I think people can find joy in those little moments while sitting in their living room." 
Given all the entertainment options at people's fingertips, Chabert said she's "honored" people choose to watch her Hallmark movies. 
"People can watch whatever they want on TV, and the fact that they choose to tune in to a movie that I'm in…I consider it a great responsibility to deliver something that leaves them feeling good," she said. 
Time for Us to Come Home for Christmas airs Saturday, Dec. 5 at 10 p.m. ET on Hallmark Movies & Mysteries.