All the Times Suga Predicted BTS' Grammy Nomination
He may be a rapper and songwriter full-time, but Yoongi is known by BTS fans to be a fortune teller. He predicted the group's performance at the Billboard Music Awards. He predicted their Billboard No. 1 hit with "Dynamite." 
In the past, this idol also mentioned BTS' goal of going to the Grammy Awards, getting nominated for a Grammy, and even winning. Here are a few of the times his predictions came true.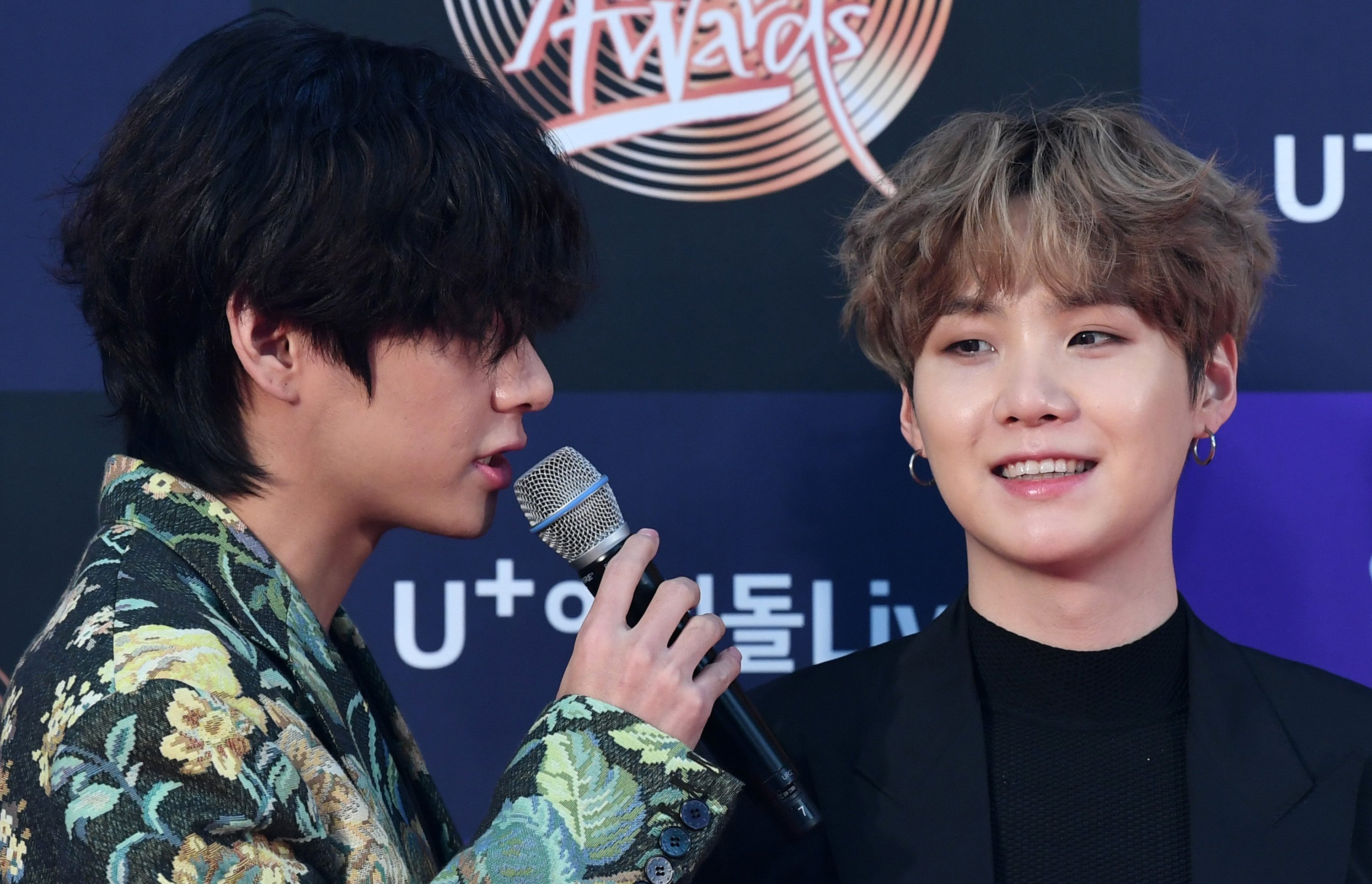 Their interview with Jimmy Fallon from 2018
They performed "Idol" and "I'm Fine," but the BTS members also sat down for their first official interview with Jimmy Fallon in 2018. There, they talked about some of their favorite parts of New York City, as well as their impressive careers.  
When Jimmy Fallon asked what was next for the group, Suga said, to "go to the Grammys." A few years later, they accomplished that goal, presenting an award in 2019 and then performing alongside Lil Nas X at the 2020 award ceremony. 
In 2018, during an interview with J-14 Magazine
The Love Yourself era brought plenty of milestones for this K-pop group, but they continued to dream big. When asked what their next step was, Suga said, "maybe, Grammy," to which the other members laughed. The J-14 interviewer then said that by next year they'd be talking about attending the award ceremony, (which was true.)
"We'll see," RM said. "The Grammy's are like a whole other world. I think he's not joking maybe." 
During an interview with James Corden in 2020
Hot off of the heels of their 2020 Grammy performance with Lil Nas X, the BTS members chatted about the experience on The Late Late Show with James Corden. James Corden asked them what the night was like and each of the members shared how special it was.
"Next year, we're going to do BTS: Stage Two," Suga said. Some fans hoped that meant they would be performing again, while others hoped it meant they would finally get a nomination. Half of that statement has already come true.
For most of November and December 2020, Suga has been absent from group interviews and performances due to shoulder surgery and its recovery time.
That hasn't stopped the performers from dreaming, though. During one interview with Vanity Fair, Jimin shared that he thinks they could win in the category they were nominated for.
Although it might be virtually, BTS heads back to the Grammy Awards in 2021, this time with their first nomination in the Best Pop Duo/Group Performance category.
Until then, fans can stream "Dynamite," "Life Goes On," and other songs off of the recently released BTS album, Be (Deluxe Edition.)