Timothée Chalamet's Brief Rap Career Included Lyrics About His Love For His High School Stats Teacher
One of the hottest young stars currently working in Hollywood is Timothée Chalamet. He rose to fame with high-profile roles in several critically acclaimed films, and his willingness to tackle tough, emotionally-driven roles helped him to receive renown very quickly.
Chalamet is especially popular with young women, who regularly take to social media to discuss his matinee-idol good looks and charming nature. Naturally, fans want to learn everything that they can about the young star. Many of them might be surprised to learn that Chalamet has a whole other side to him, and when in high school, he actually pursued a brief career as a rapper. 
How did Timothée Chalamet become a star?
Chalamet was born in New York City in 1995. Raised by artists and with an understanding and appreciation for the performing arts, Chalamet holds dual citizenship in both the United States and France, according to Biography.
He speaks fluent French and has spoken openly about how much love he has for French culture and society. Chalamet's acting career began when he was just a child, appearing in various television shows and stage productions.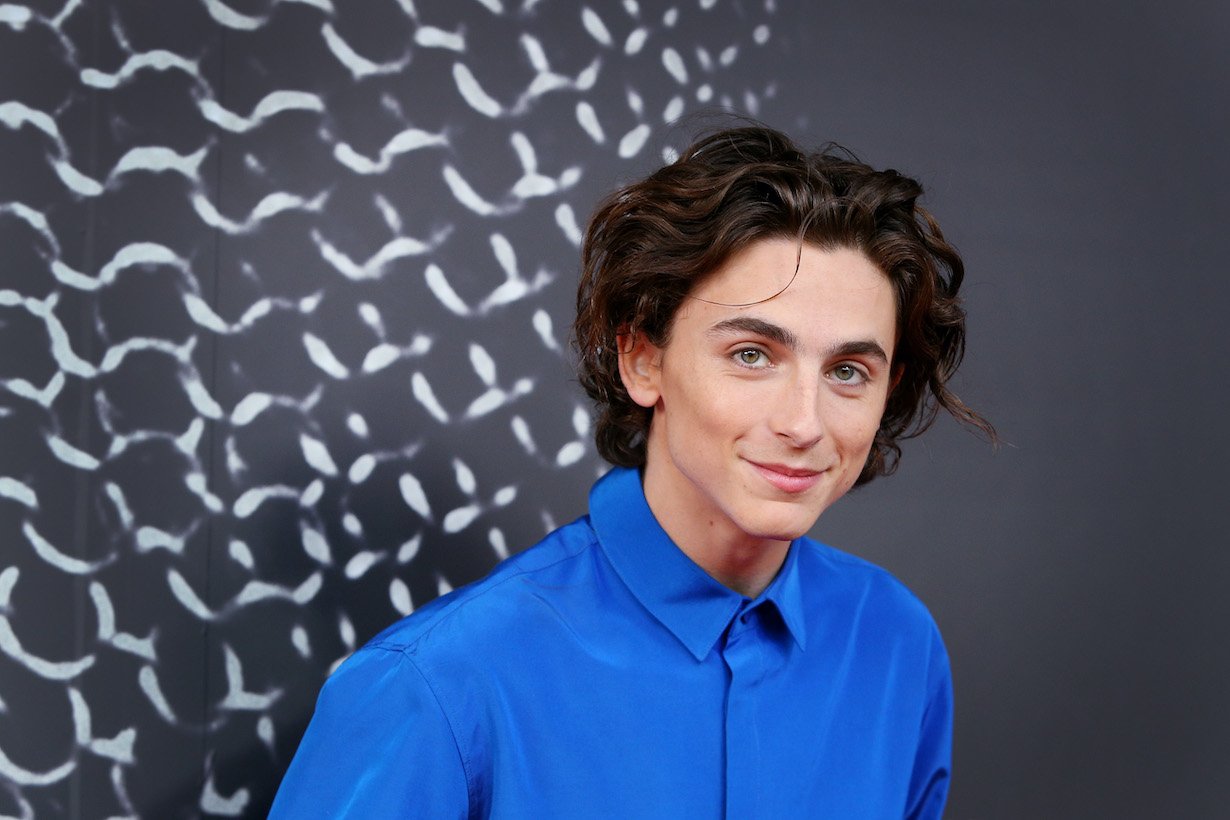 He made his movie debut in the 2014 film Men, Women, & Children, opposite Jennifer Garner and Judy Greer, but it wasn't until 2017 that Chalamet really hit his stride. It was that year that he appeared in the movie Call Me by Your Name.
Chalamet received critical acclaim for his work in the touching film, and when he followed up that role with a heavy-hitting performance in the movie Beautiful Boy, he became a certified star. 
Timothée Chalamet enjoyed a brief rap career while in high school
RELATED: Is Timothée Chalamet Single?
Related post url: 
In recent years, Chalamet has continued to advance his career in the entertainment industry, appearing in movies such as The King, Little Women, and A Rainy Day in New York. He is continuously working on new and interesting projects — however, for a while, Chalamet's passion project was something completely different from acting.
According to PopSugar, Chalamet developed a love for rapping when he was a young teenager. During his time at Fiorello H. LaGuardia High School, he assumed a rap persona.
As "Little Timmy Tim" or "Timmy Tim," Chalamet counts stars like Kid Cudi as among his musical idols and has even performed on stage on a number of occasions. One memorable performance featured Chalamet rapping about one of his high school classes and the teacher who made the class so interesting.
Timothée Chalamet rapped about his high school stats class
PopSugar reports Chalamet recorded a video for his high school statistics class in order to get some extra credit. The hilarious video perfectly highlights Chalamet's fun-loving personality and allows fans to see the future star in a whole new light.
In the video, Chalamet repeatedly raps the lyrics "statistics! Statistics!" while also calling out his teacher in the class, Ms. Lawton, by name. While the song itself isn't very intricate or complex, it is fun, and probably scored the young performer some serious extra credit with his teacher.
Not only did Chalamet evidence natural talent for rapping in the video, but his lyrics prove that he is able to think on his feet, a skill that has no doubt served him very well in his acting career. These days, Chalamet seems to be firmly focused on acting, and with several major projects on the horizon, his fans should be able to see a lot more of him over the next few years — even if they aren't likely to see him performing in any new rap videos anytime soon.