Tina Fey Just Turned 50 and Shares Her Secret For Keeping Fit
Mean Girls writer Tina Fey just reached a birthday milestone this month. The actress and producer celebrated her 50th birthday and looks amazing.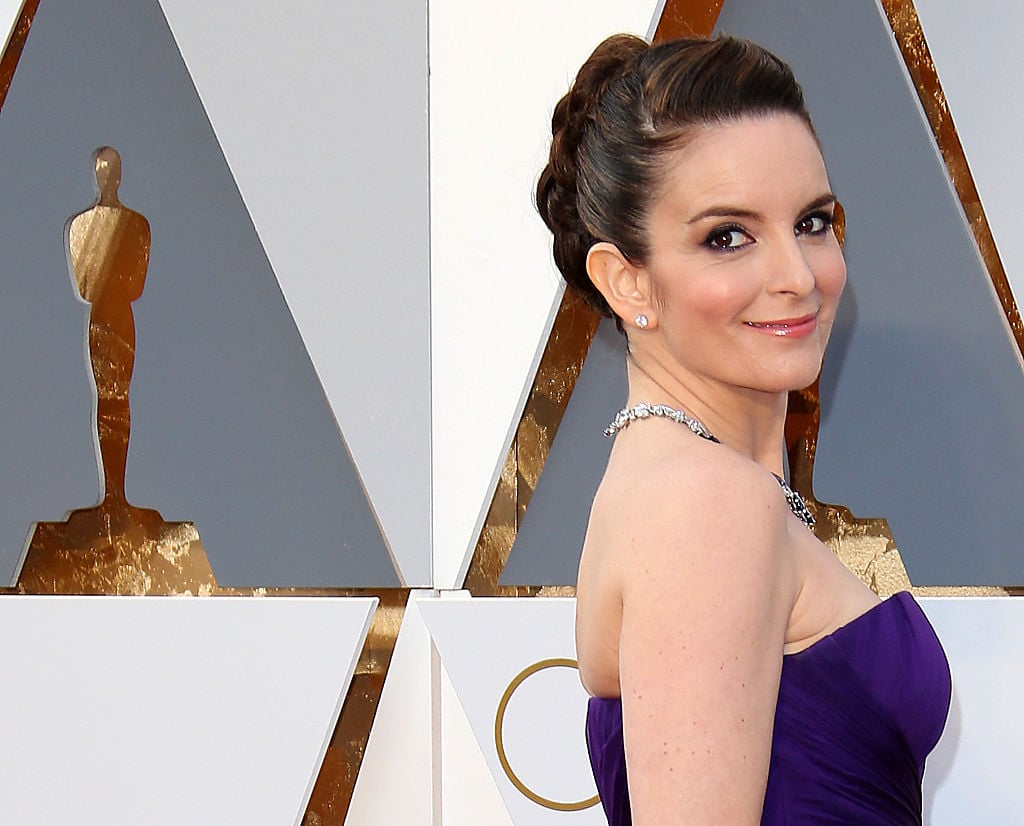 RELATED: What is Tina Fey's Net Worth?
She shared some secrets for her fitness and health success for making 50 the new 30.
Tina Fey on the weight loss struggle
The former SNL star, whose real name is Elizabeth Stamatina Fey, has shared in the past about the challenges she's faced in losing weight. Fey struggled with her body image for a while, as she expressed in her bestselling book, Bossypants.
RELATED: Why Tina Fey of '30 Rock' Says 'I'm Very Limited As an Actor'
"We should leave people alone about their weight. Being skinny for a while (provided you actually eat food and don't take pills or smoke to get there) is a perfectly fine pastime. Everyone should try it once, like a super-short haircut or dating a white guy," she said in her memoir.
"Men I had met before suddenly paid attention to me… and I hated them for it . . . Sometimes I had to sleep with a pillow between my legs because my bony knees clanking together kept me awake."
The actress explored the other side of the weight loss and gain coin, saying as well in her book, "We should leave people alone about their weight. Being chubby for a while (provided you don't give yourself diabetes) is a natural phase of life and nothing to be ashamed of."
Tina Fey is a Lifetime WW member
Fey opened up with Oprah Winfrey in Jan. 2020 to talk about her career, her goals as a comedy writer, and of course, how she joined WW, formerly known as Weight Watchers in the 1990s, to learn to eat right and lose thirty pounds.
RELATED: 'Mean Girls': The Tina Fey Musical Is Becoming a Movie Again!
"I joined [WW] in New York in—I had gone—I lived in Chicago and really enjoyed the food in Chicago. And the big coats.  And then I moved to New York and we all took our coats off and I went, what happened? What happened? I was thinking, like, it's time to sort of focus on [her weight gain] before it gets out of hand." 
How she keeps looking and feeling great
The Date Night actress explained to Winfrey how she keeps herself on track without becoming too obsessed over the process. The now-50-year-old knows she has WW to turn to when she's feeling out of control.
"I know it's there for me," she told Winfrey. "I go in and out. Like I know it's there when I need it. You know, like when I need to track, it will be there. . ."
Fey told Self in 2011 about the exercise routine that keeps her going. It's not rigorous at all, and the best part is, it's sustainable for anyone to keep up with.
"I genuinely enjoy it. . . But I prefer my life a little more if I'm exercising regularly. . .I work out with a trainer—painfully infrequently. He uses the BOSU a lot. I like that. I like to be focused on not falling over, so I'm not focused on the fact that I'm squatting with a weight in my hands."
RELATED: What Makes 'Soul' Different From Disney and Pixar's 'Inside Out'?