Tina Turner Explains Why She Doesn't Hate Her Abusive Ex-Husband, Ike Turner
Tina Turner is iconic for her unmatched stage presence, inspiring the likes of greats including Beyoncé. But behind her magical persona, she was suffering a variety of abuse at the hands of her ex-husband Ike Turner. Despite such, Tina doesn't live with regrets or have any malice toward her ex for the abuse in their relationship.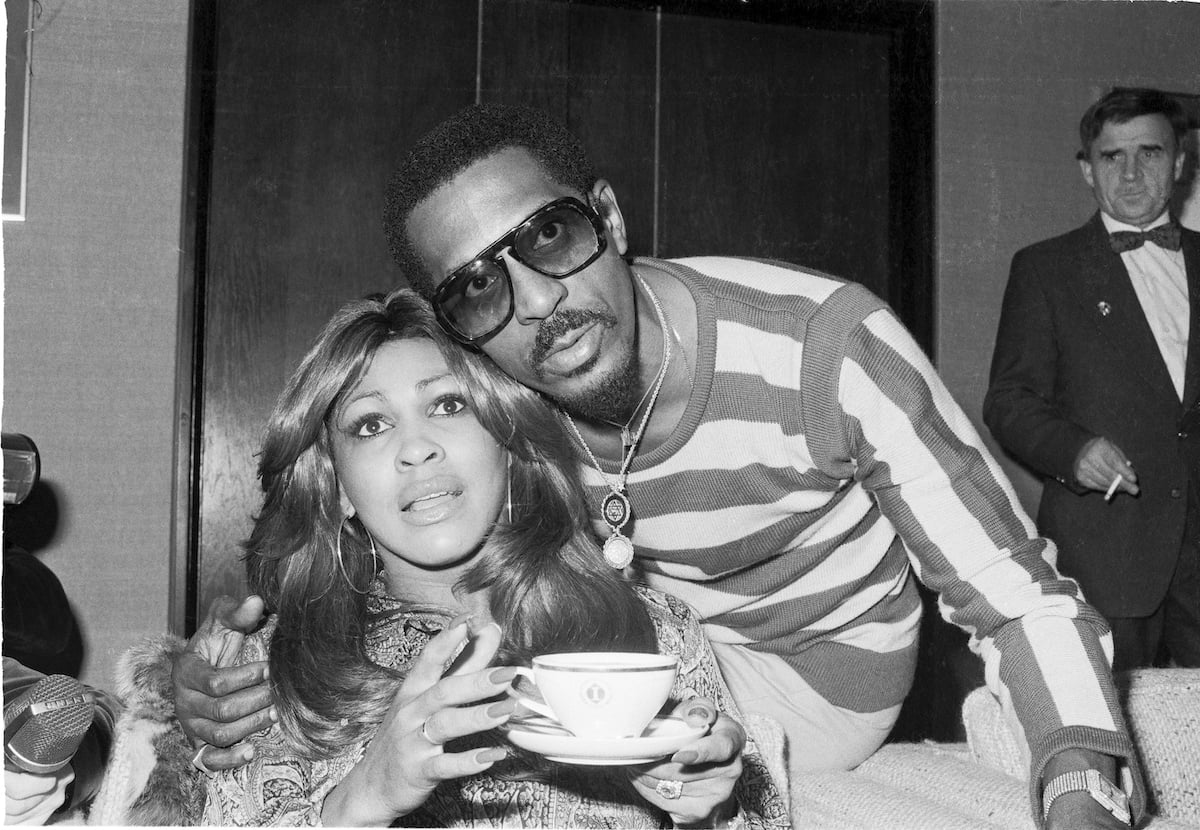 Ike and Tina Turner's abusive relationship was portrayed in the film 'What's Love Got To Do With It'
The duo dominated the music charts in the 1960s and 1970s with songs like "Proud Mary" and "A Fool In Love." But despite their musical success together, Tina would later allege that Ike was physically abusive throughout their marriage.
She met Ike at a nightclub in her late teens and the two began dating. They married in Tijuana, Mexico in 1962 and together raised four children. In 1968, Tina attempted suicide by taking prescription sleeping pills. She later revealed that it was due to the abuse from Ike. She even accused him of sexually assaulting her throughout the marriage.
W Magazine reports on an excerpt of Tina describing one moment of physical and sexual abuse Tina says was at the hands of Ike. It all stemmed from Ike allegedly wanting Tina to change her name for performance purposes.
"I said I didn't want to change my name," she wrote. "First, he was verbally abusive. Then, he picked up a wooden shoe stretcher. Ike knew what he was doing. If you play guitar, you never use your fists in a fight. He used the shoe stretcher to strike me in the head—always the head."
Related: 'What's Love Got to Do with It': How Much Are the Stars of the Film Worth Today?
She continued: "I was so shocked I started to cry. Ike ordered me to get on the bed. I hated him at that moment. The very last thing I wanted to do was make love, if you could call it that. When he finished, I laid there with a swollen head, thinking, 'You're pregnant and you have no place to go. You really have gotten yourself into something now.'"
The former couple's close friends and family were aware of the abuse, but many stayed quiet. Tina fled the marriage in 1976, penniless. The marriage and abuse were chronicled in the 1993 film What's Love Got To Do With It, starring Angela Bassett and Lawrence Fishbourne.
Ike vehemently denied ever abusing her, though he admits to "slapping Tina upside the head" when she appeared unhappy at times.
Tina Turner says she holds no hate toward Ike Turner
In spite of such a painful past with her ex, Tina has flourished both personally and professionally. After her divorce, she began making the music she is passionate about, transitioning from a funk style of music to Rock N' Roll.
She also found love again. Tina is now a citizen of Switzerland, where she lives with her husband. She continues to perform here and there but retired from major touring and recording a few years ago.
With such blessings in her life, Tina says it makes no sense for her to hold any hate in her heart toward Ike. While promoting her new book Happiness Becomes You in a recent interview with The Guardian, Tina explains why she's chosen to move forward with grace.
Related: How Tina Turner Surprised the Crowd at Her Broadway Musical
"I suppose it might seem natural to resent bad situations or other people's bad behavior, but it's just not in my nature," she said. "I've always felt the most important thing isn't what happens to us, it's how we choose to respond. I release negative feelings by taking to heart the importance of forgiveness and self-reflection rather than blame. That's how I broke the cycles of negativity in my life."
Tina further explained that it became her mission to end the cycles of abuse she suffered throughout her childhood into her adulthood. Finding a spiritual foundation was also helpful for her.
"The abuse I endured in my 20s and 30s had become obvious to people around me, and at different times a number of them suggested that I learn about Buddhism," she said. "They said it would help me change my life. I figured I had nothing to lose, so finally, I tried it. I stayed with it because it worked. It took some time to develop the confidence and courage to finally stand up for myself. But once I did, I left that unhealthy environment on my own terms and with no regrets."
Tina's new book is available for purchase now. Ike died in 2007 of a cocaine overdose.