Tina Turner and Ike Turner Spent Their Wedding Night in a Brothel
Tina Turner and Ike Turner formed a music act together in the 1960s. Through their group, the Ike and Tina Turner Revue, they produced hits such as "Proud Mary" and "Fool In Love." However, their personal lives soon dominated their professional careers when the close friends decided to get married.
Once Tina left her ex-husband, she wrote several books about the issues they faced. Her latest book, My Love Story, offers more revelations from the singer on the alleged abuse she endured with Ike.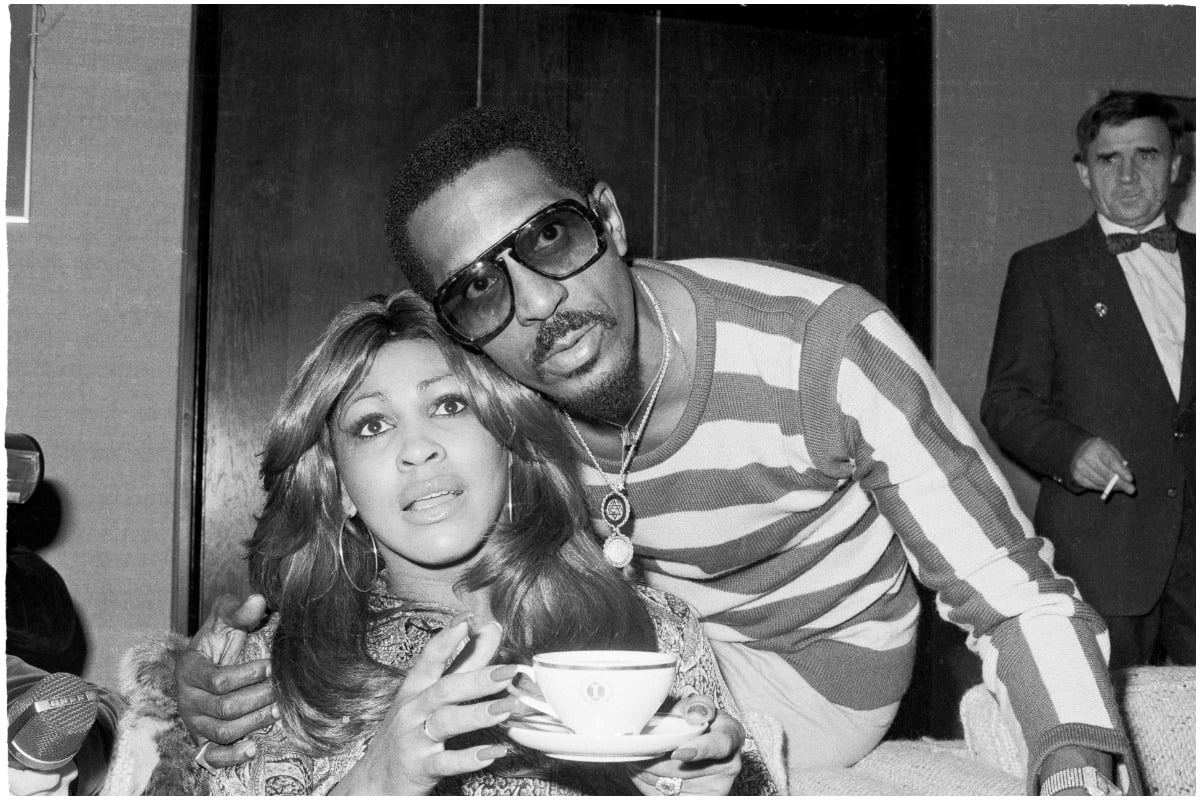 Tina Turner and Ike Turner had their wedding in 1962
Ike and Tina met when the "What's Love Got to Do with It" singer was a teenager. After moving to St. Louis from Nutbush, Tennessee, she hoped to join her future husband's band, Kings of Rhythm. Before their relationship, Ike's band grew notoriety for their rock song, "Rocket 88." However, the group didn't get much attention until Tina became the lead singer. 
During the beginning of their relationship, Tina admittedly thought of Ike as a big brother. In a CBS interview with Gayle King, she even described him as "the ugliest person I'd ever seen." She was also dating Ike's bandmate, Raymond Hill, at first. While dating Hill, Tina became pregnant with her first child, Craig Turner. 
Soon, Ike grew on Tina. By their first tour, the friends turned into lovers. According to Tina, the shift came once the pair's fans started coming to shows specifically for her voice. When Ike noticed he had to depend on Tina, he allegedly began his abusive actions. Although he eventually asked her to be his wife, the "I Don't Wanna Fight" singer said Ike's intentions for the proposal weren't about love. 
"When Ike asked me to married him, I knew it was for a reason," Tina said. "But I had to say yes, I knew, or it was going to be a fight."
Ike and Tina Turner went to a 'live, pornographic sex show' on the night they got married
Ike and Tina tied the knot on Nov. 26, 1962. The Grammy winner revealed in My Love Story that the wedding wasn't an elaborate affair. Instead, the couple had a quickie wedding in Tijuana, which Tina found out about the same day as the wedding. However, she reluctantly agreed to the informal ceremony to avoid a fight with Ike, per USA Today. 
"(Arguing) would just make him mad, and that might lead to a beating," Tina wrote of Ike. "I definitely didn't want a black eye on my wedding day."
After their fast, private wedding, Tina said her honeymoon with Ike was even more dreadful. She wrote that her ex allegedly took the Mad Max star to a brothel. Tina said the "miserable" experience showed Ike's true colors. 
"People can't imagine the kind of man he was – a man who takes his brand-new wife to a live, pornographic sex show right after their marriage ceremony," she wrote. "What was on display was more gynecological than erotic. I was miserable the whole time, on the verge of tears, but there was no escape."
When did Ike and Tina divorce?
Following their wedding night, Tina continued to receive abuse from Ike. In My Love Story, she claimed her ex-husband gave her multiple "black eyes" during their marriage. Additionally, Ike controlled Tina's finances, as well as her career ventures. After 16 years together, the "It's Only Love" singer filed for divorce from Ike. However, their lives remained intertwined after the release of Tina's memoir, I, Tina. Since the book came out, the singer discussed her ex in a biopic, her 2018 book, and an HBO documentary, Tina. Ike died of an overdose in 2007.
Although she candidly speaks about her first marriage, Tina found love in the 1980s. While traveling, the singer met Erwin Bach, a man who was 16 years younger than her. Despite their age difference, the couple started dating and officially got married in 2013. Tina currently lives with Bach in Switzerland and doesn't plan on returning to the U.S. 
How to get help: In the U.S., call the RAINN National Sexual Assault Telephone Hotline at 1-800-656-4673 to connect with a trained staff member from a sexual assault service provider in your area.